---
Aiden Jude uses 'Ableton Live 9 Lite' to operate his Launchpad when playing live shows. more
Couldn't get into it.
I have used Logic Pro for years and like it. That said I have been curious as to why Live is so ubiquitous and I love the look of the Push controller. As I have received versions of Ableton Lite many times with other music hardware I have purchased I have it on my computer and every now and then I load it up. But I never get sucked in and soon go back to Logic. I think maybe if I put some time into learning more about how Live functions I would start to see its many benefits but thus far I have not enjoyed my time with it enough or see enough benefit to consider switching. But I am glad I have at least been exposed to this program so many people produce such good music with.
Good, but...
I got the Lite edition of Ableton Live bundled with an M-Audio Keystation 49es controller for my 16th birthday. I get that Ableton is supposed to be easy to use, but I never really got it. 16 tracks isn't enough to produce with, and Ableton doesn't let you run 64-bit plugins on a 32-bit host (or vice versa), but FL Studio (my DAW of choice) does. I think the idea with this edition is to be an intro to production and then be upgraded fairly quickly. As it stands, though, I will probably use this for some light audio processing and nothing more, because the lack of VST bit compatibility really bugs me. It's one of my favorite things about FL, and I'm used to it.
It's good but somewhat limiting
So I understand that it's the lite version, but being limited to 8 tracks is much more of a hindrance than I would have initially imagined (I'm not sure whether that reflects poorly on me as a producer or not haha).
I like its user interface a LOT - it took a bit of fussing with it before I could get the hang of how to edit parameters or create certain tracks or effects, but once the ball took off down the learning curve it has yet to slow down, and I'm really enjoying working with it. It's not my favorite DAW, but it's definitely up there, and I'll more than likely be applying this to a live rig (using it to play backing tracks and sync MIDI clocks between my amp and potentially any other DI amps or keyboard rigs if the situation demanded it).
As for synths and production quality, the audio is clear, and all the included effects and synths/samples sound superb. Again, the clean and clear UI allows for extreme ease of use (at least once you figure it out), and even with a currently completely stock setup I'm still very happy with a lot of what I'm coming up with.
Yeah, not gonna lie, even for a beginner, 8 tracks isn't enough - that has nothing to do with your skill level. I used maybe 10 for my first track in FL Studio (my DAW of choice), and that wasn't even any good. I think the idea behind this version is to help you get into music production, and then to easily upgrade once you decide you need more tracks (which is sooner rather than later).
Solid DAW for production
Steep learning curve but works wonders once you get the hang of it. 16 audio / midi track limitation for the lite version may restrict what you can do with it though.
it was free
it was freeeeeeeeeeeeeeeeeeeeeeeeeeeeeeeeeeeeeeeeeeeeeeeeeeeeeeeeeeeeeeeeeeeeeeeeeeeeeeeeeee
I have the Alesis Version
This is the best for mixing loops! <3
?
good for laying down ideas, I only own this because it came with my launchpad.
Kiwi-Bush's favorite software
one of the first soft wares kiwi-bush has had experience on
Ableton 4 Life
I love Ableton the smooth workflow lets me focus on my ideas instead of worrying about learning my DAW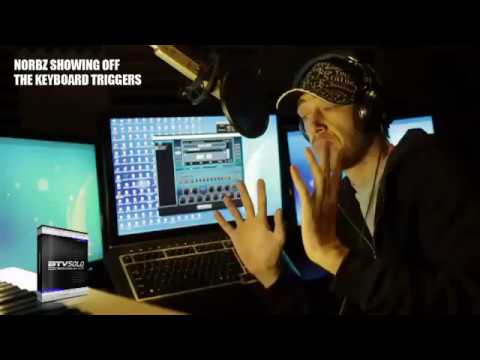 Best Beat Maker Software for Beginners 2017 - Making Rap, Hip Hop, Instrumental Beats