Reviews
Trusted musician and artist reviews for D'Addario EXL 115 Nickel Wound 11/49
4.5
Based on 3 Reviews
My electric strings of choice
I've been using D'addario strings on acoustic for a while, and stuck with them when converting to electric!
D'Addario EXL115 Custom Set
I use these just like I use the other set. I add a .42 for the A string and a .60 for the low E. Or what I've heard as the Dave Grohl set. I looked into making this set with a Dunlop set but buying the single strings to switch out are like $4 for the single A & $8 for a single .60 low E string and that's a lot just to experiment with a new set of strings but different string maker. "If" anyone has ever used this set of strings with Dunlop Heavy Core Heavier Nickel Wound Guitar Strings, let me know how they sound. \m/ (-_-) \m/
Great in a strat.
Nice mids and lows, however not so versatile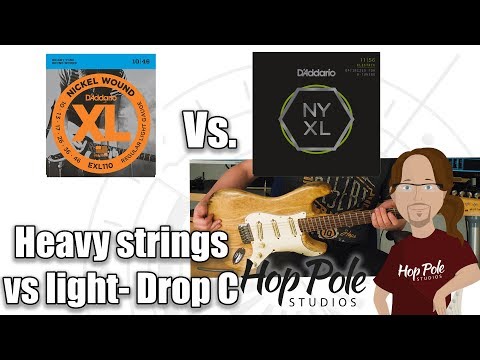 Heavy Vs Light guitar strings - featuring D'Addario NYXL and XL
D'Addario String Gauge Shoot Out - Can You Tell The Difference??