Rickenbacker 4003 FG Bass Guitar
My beautiful Rickenbacker bass guitar fg 4003
Modern Marvel
If you're looking at this you should know what this is and how it sounds, but if you don't, let me explain.
Geddy Lee, Lemmy, Chris Squire, Bruce Foxton-all Ricky players. While the guitars are more than known and speak for themselves in the hands of people like Paul Weller, Peter Buck, Pete Townsend, Kurt Ballou, J. Mascis and so on, a Ricky bass has been the mark of someone that's not messing about for a long, long time.
This, the 4003, is a maple-bodied Jekyll and Hyde. The neck pickup gives serious 60's plum and bonk, and the bridge pickup is a drooling, spiny, runaway train. Seen in the hands of innumerable players within the heavy scene - not least Al Cisneros of Om/Sleep and Tatsu Mikami of Church Of Misery - this is a serious weapon if you want it to be. More than capable of handling detuning thanks to its ubiquitous two-truss-rod system, the 20-fret Ricky will crush everything if you want, or cut through the entire band if you don't. Bang on.
you forgot Paul McCartney, all his best bass sounds were with a ric and not a violin body... I think Paul was the 1st notable player to use a ric bass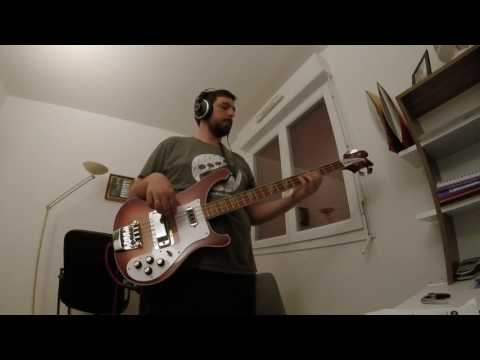 Rush - Tom Sawyer bass cover