Rane SL3 for Serato Scratch Live
An industry standard in DJ equipment with a more compact design and improved software.
The Rane Serato Scratch SL3 USB interface connects 1 or 2 standard vinyl or CD turntables to your computer and the mixer of your choice. With regular turntab... read more
CHECK PRICE ON
Recommend Related Items & Pairings
This is where you can recommend to readers an alternative - or gear that goes with - Rane SL3 for Serato Scratch Live. What gear sounds similar, is less expensive, higher-end or boutique, etc.?
ADD YOUR RECOMMENDATION
Reviews
Trusted musician and artist reviews for Rane SL3 for Serato Scratch Live
4.5
Based on 4 Reviews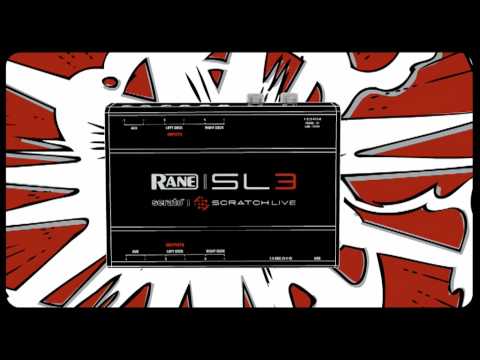 Rane SL 3 for Serato Scratch Live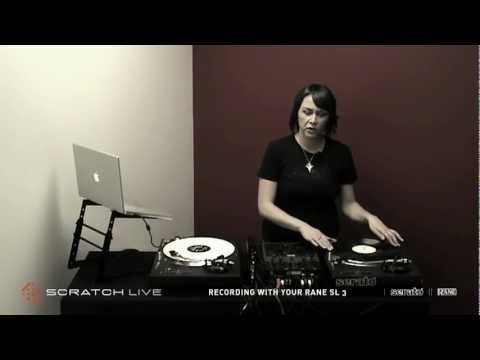 Rane SL3 Serato Scratch Live Digital Vinyl System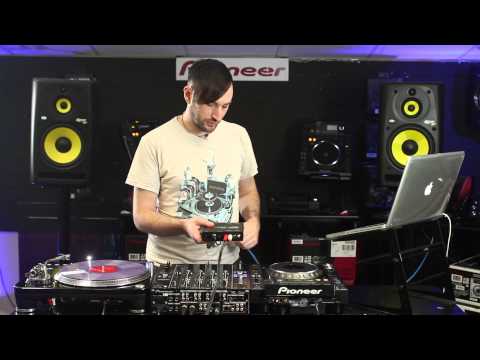 How To Setup Serato Scratch Live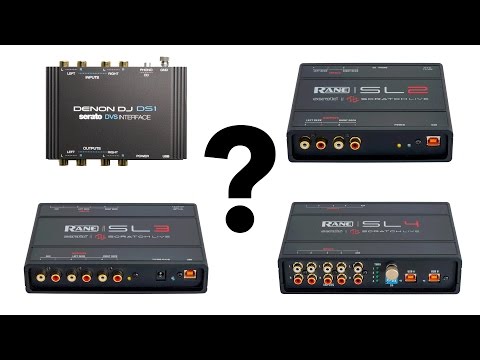 Setting up Serato DJ
Description
An industry standard in DJ equipment with a more compact design and improved software.
The Rane Serato Scratch SL3 USB interface connects 1 or 2 standard vinyl or CD turntables to your computer and the mixer of your choice. With regular turntables or CD players and the included Serato Scratch Live software DJs can use the Rane SL3 to scratch and mix files from their Mac or Windows computers' CD or hard drive.
Enhanced by studio grade preamps and 24-bit audio processing, the compact SL3 interface produces a warm punchy sound to heighten the senses. The auxiliary outputs allow DJs and electronic musicians to intensify the mix with the Scratch Live SP-6 Sample Player. The auxiliary inputs provide a live input feed for creative sampling or recording your set. Use any combination of audio sources: control CD, control vinyl, MIDI, or regular CDs and vinyl for more flexibility than ever.
SL3 comes with 12" vinyl LP records and control CDs that each have Serato's exclusive and unique control signal which allows SL3 to track the motion of the record, simulating the same movement with digital audio. Due to Serato's proprietary control scheme, the result is a feel and sound indistinguishable from playing vinyl.
Scratch Live software
The included Scratch Live 3 software supports all these file formats: Fixed and Variable Bit Rate MP3, AIFF, AAC, WAV, OGG Vorbis, CD Audio, and direct from the mixer. Record from your mixer's Aux output and immediately scratch as if it was on vinyl. Record direct from vinyl or CD and save as a 24-bit/48kHz stereo file.
With the help of the SL3 interface, Serato Scratch Live can easily import your playlists and iTunes library. DJs can drag from Explorer (Windows) or the Finder (Mac) into the Scratch Live library. The crate and subcrate system helps organize libraries and sets. Hot-swap external drives with fast automatic library merging and retention of crates. Browse your music collection by album, artist, BPM, or genre, with optional album art display. Intuitive search function can be applied to any field to find things quickly. Edit ID3 tags with full Unicode support.
Preprocessing of MP3 files is not required except to detect corrupt files or use the auto-BPM and auto-gain functions. Auto-BPM detects tempo information for tracks without it, saving it with each file. A tap tempo button allows you to enter your own. Auto-gain lets you set a target gain on any or all songs in your library. You can also manually adjust individual gain, remembered in each song file.
Serato Scratch Live's Virtual Deck shows everything about the speed and position of a track. As the vinyl rotates, so does the line on the label. The circular progress bar around the edge is a visual representation of the position within the song. The time and remaining time are displayed in minutes and seconds. The turntable speed as a percentage of pitch shift is on the left, and the pitched BPM is on the right.
Different operating modes can be assigned to each Virtual Deck:
Absolute Mode-exact reproduction of record movement, needle drop through tracks-just like normal vinyl. The beginning of the track is mapped to the start of the record.
Relative Mode-skip-free scratching, jump to cue points, and pitch bend buttons combined with turntable control. This mode observes the relative forward and backward movement of the record, but does not regard the position within the record.
Internal Mode-mix with just your laptop using features modeled on DJ CD players. Rewind, Bend down, Play/pause reverse, Play/ pause forward, Bend up, Fast forward.
Auto mode-play a sequence of tracks automatically.
With Key Lock on, the key or pitch of the song stays locked at what it would be if the track was playing at normal speed, regardless of the platter speed of the turntable or CD player. Key Lock has scratch detection, so SL3 automatically turns off when scratching for a natural scratching sound.
Variable zoom waveforms centered around current position display horizontally or vertically. Waveforms are colored by frequency so you can distinguish instruments visually. Full-track overview lets you quickly find where the beat drops, find breakdowns and choruses, and jump to any part of the song. The tempo display assists with rapid tempo matching of tracks. When the two tracks are matched to the same tempo, the peaks will line up. Beat display emphasizes the transients in tracks-these are matched up when the two tracks are beat matched. Visual markers can be set for up to 5 cue points per song and triggered from the keyboard. Save up to 9 loops per track-these loops are saved in the file, and will be present when you reload. Censor expletives on the fly with an instant quick-reverse and catch-up with no loss of timing or pitch.
MIDI control can interface USB controllers with Scratch Live. DJ controller support will vary. Built-in help and tips in multiple languages are accessible anytime. There is even a low-power warning when running off a laptop battery.
Specifications
Compact hardware design
USB 2.0 high-speed audio interface
Improved dynamic range (104 dB)
Improved audio performance (24-bit converters)
Higher output improves ability to easily match levels of various source types
Galvanic isolation prevents computer noise from interfering with audio path
Aux Input for Live Mix Recording or LiveFeed
Aux Output allows use of the Sample Player as a Virtual Deck
Aux Output opens the door for future expansion and creative configurations for DJs and electronic musicians
High-grade phono preamps upgrade the performance of most mixers
Software switchable Direct Thru connections for simplicity
Independent Line/Phono-level selection for each input for greater exibility
Includes international power supply to insure optimum performance and easy transfer between DJs
What's in the box?
SL 3 Interface
Soft carry case
Serato Scratch Live software install disc
1 external universal power supply with country adaptors
1 USB cable
4 stereo RCA cables
2 control CDs
2 control vinyl records
4 rubber feet for the SL 3
Quick Start Guide
Operators manual
Warranty Card