Echoes Of The Past, Present And Future
Valhalla Delay is our take on classic and modern delay and echo units. Tape echo, BBD, old-school digital, pitch shifting – we've got you covered. ValhallaDelay offers the classics, and expands them in... read more
Valhalla DSP ValhallaDelay
Valhalla DSP ValhallaDelay
Valhalla have done it again.
Valhalla dsp (Sean Costello) have built a steady following over the last ten years; people seem to like the company ethos: keep prices affordable and standardised, and deliver intuitive and user-friendly, non-skeuomorphic interfaces on which every knob and slider does exactly what it says it's going to do.
As a result, just about every tech-minded band interviewed these days seems to have one or more of the Valhalla reverbs installed on their hard drive. Although Valhalla has flirted with delay before, this is their first dedicated professional-level multifunction delay plug in. And it's a winner. It covers just about every 'normal' thing you're ever likely to want to do with a delay plug in, and then offers a few more esoteric treatments too. The sound quality is fantastic throughout, and what the interface lacks in glamour, it makes up for in terms of ease-of use and clarity.
It has seven different delay modes. The first four cover all 'normal' delay duties: Tape (Echoplex), BBD (Boss DM-2), Hi-Fi (1/4 inch tape delay, like they used in the 70s) and 'Digital'. Three more modes - Ghost, Pitch and Reverse Pitch - handle the weirder stuff. Parameters available within each of these modes are carefully selected to be suitable for each; so, for example in tape mode, wow and flutter are available, and in digital mode, modulation rate and depth are offered. Ghost mode offers frequency shifting, and the pitch modes give you pitch in semitones. The delay time can be adjusted between 0 ms and 20 seconds, and all modes have a lovely 'Diffusion' effect, which smooths the attack of the delays to give smearing and reverb-like tones. Three 'Eras' are available for all delays - past, present and future, with brightness increasing, and an 'Age' control adjusts the amount of artifacts in the delays. The syncing options are comprehensive - straight, dotted and triplets, and 'Styles' controls the number of delay lines - Single, Dual, Ratio, Ping-Pong and Quad. Most modes have a stereo spread control that adds real depth.
Just about the only thing missing, really, is some sort of resonant filter in the delay signal path. But apart from that, this plug-in should take care of 90% of your everyday delay needs. It's only $50, too.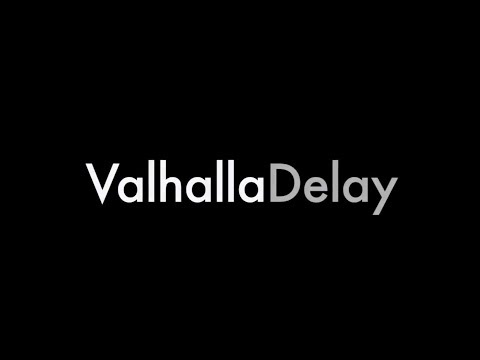 ValhallaDelay In Action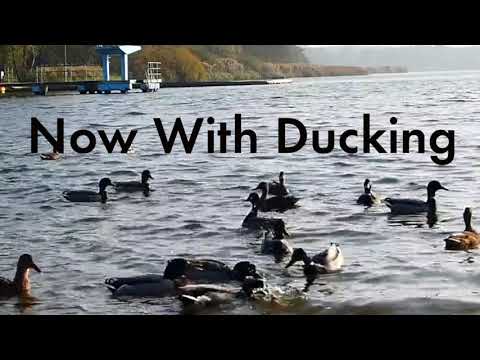 Valhalla Delay. Now With Ducking.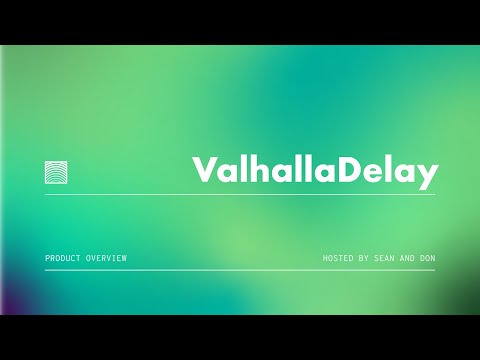 VALHALLA DELAY
Description
Echoes Of The Past, Present And Future
Valhalla Delay is our take on classic and modern delay and echo units. Tape echo, BBD, old-school digital, pitch shifting – we've got you covered. ValhallaDelay offers the classics, and expands them into new dimensions, with the unique Ratio and Quad delay styles, the Ghost mode (which adds frequency shifting), and a powerful diffusion section that can create anything from smeared echoes to ethereal reverbs. Set the controls for the heart of the sun with ValhallaDelay!
Valhalla Delay has ten different delay Modes:
Tape: Modeled after vintage tape echoes, with all the features and quirks that were loved in the old hardware.
HiFi: A higher fidelity tape echo, where the ability to precisely sculpt the sound is in your hands. .
BBD: A dark, low fidelity bucket brigade delay model.
Digital: A cleaner, higher bandwidth delay, with the ability to dial in digital dirt.
Ghost: A Valhalla DSP original! Combines the tape model from the HiFi mode with frequency shifting and a unique diffusion algorithm, for sounds that will split your skull in two.
Pitch: A digital delay with added pitch shifting. Perfect for micro-shifting vocals, adding harmonies to synths, creating vast shimmering soundscapes, or shrieking sounds that forever spiral upwards or downwards.
RevPitch: Reverse pitch shifting! Everything that goes in, comes out reversed.
BBDuck (new in 1.5.2): A brighter BBD model, with brightness that tracks the delay time (shorter delays are brighter, while longer delays are darker), and ducking.
Clarity (new in 1.5.2): A clean "digital" delay, with a program dependent limiter, so you can SLAM the drive gain without getting distortion. Deep and wild modulation waveforms, selected by the Era control. Ducking!
DuckTape (new in 1.5.2): A tape delay with built-in companding noise reduction and ducking.
Five tape Styles, for controlling the number of delay voices:
Single: Same delay length & modulation for left and right channels.
Dual: Independent delay lengths for left and right channels.
Ratio: The right channel is set to a ratio of the left channel, and the feedback of left and right channels is mixed. Perfect for sounds that slowly transition from delay to reverb-esque.
PingPong: A delay that bounces between the left and right channels, with the ability to set the left and right delays independently.
Quad: Models the multi-head tape echoes of the 1960s and 1970s, with up to 4 delay taps on tap.
Cool features:
Delay lengths ranging from 0 msec to 20 seconds. Dial in choruses and flangers, slapback echoes, longer delays, or long Frippertronic loops.
Sync the delay to the beat, with straight/dotted/triplet options. Or, control the length via milliseconds.
Age control, for adjusting the artifacts of the delay mode. Clean and shiny, old and dusty, or anywhere in between.
Powerful Diffusion section, that can be used to smooth out the attacks of delays, or can be an amazingly smooth and lush reverb in its own right. Up to 20 seconds of diffusion time possible!
Era control, for selecting between different variants of the delay modes.
Ducking control (in BBDuck/Clarity/DuckTape modes), for having the echo level track the input signal volume.