From natural and clean to distorted and mean, this pedal helps you put your bass in the right sonic space.
The BOSS BB-1X Bass Driver is a premium stompbox designed to make your bass sound bold and punchy. More than just a standard compact bass... read more
CHECK PRICE ON
Recommend Related Items & Pairings
This is where you can recommend to readers an alternative - or gear that goes with - Boss BB-1X Bass Driver. What gear sounds similar, is less expensive, higher-end or boutique, etc.?
ADD YOUR RECOMMENDATION
Great Tone, not enough distortion
A great pedal that gives some great tone, and the level/blend function is great for getting it just right. However, the Drive feels a bit weak, even when turned up to full. To get enough distortion, had to pair with another pedal
Great pedal, wish there was a stronger distortion.
The title says it all. It was brilliant, just wish for a more grittier distortion.
Incredible pedal, perfect bass tone
Allows you to have an unrivaled bass tone as you can drive it as far as you want without losing any of the lo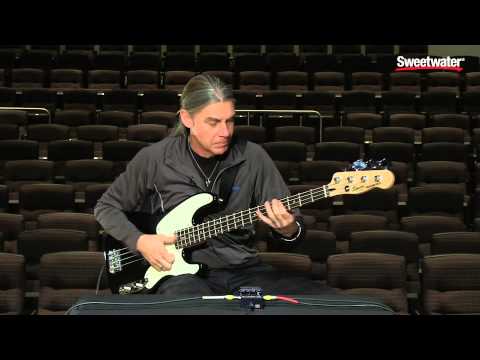 BOSS BB-1X Bass Driver Pedal Demo by Sweetwater Sound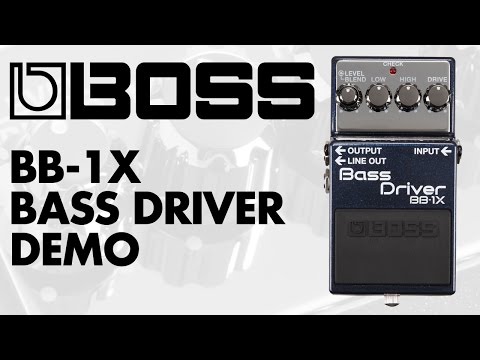 NAMM 2015: Boss BB-1x Bass Driver - Boss BB-1x Bass Driver Demo review at GAK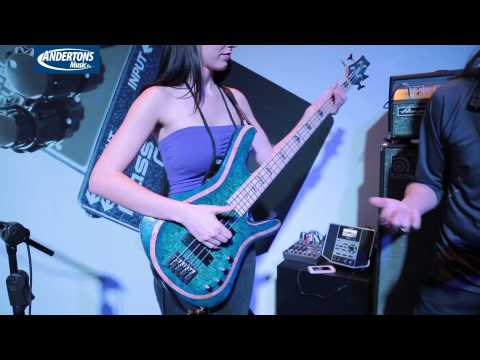 NAMM 2015 Archive - BOSS BB-1X Bass Driver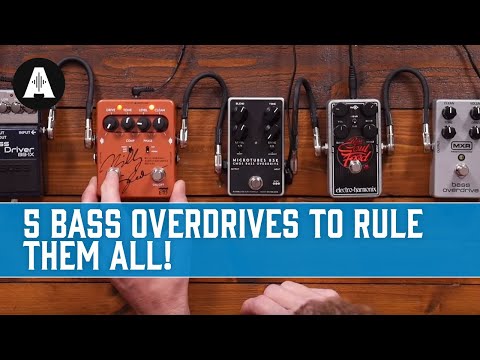 5 Bass Overdrives to Rule Them All!
Description
From natural and clean to distorted and mean, this pedal helps you put your bass in the right sonic space.
The BOSS BB-1X Bass Driver is a premium stompbox designed to make your bass sound bold and punchy. More than just a standard compact bass pedal, the BB-1X is like a preamp, a crucial component in creating quality sound. It captures the essence and subtle nuances of your bass, amp, and playing and emphasizes all their best characteristics.
Incorporating BOSS' latest MDP technology, the BB-1X delivers a wide range of superior sounds, from natural clean tones to heavy distortion. It adapts and responds to any playing style or register, but never loses the body and core tone of your instrument. The BB-1X's natural-sounding distortion preserves the high definition and dynamics reflected in the finest details of your sound. The BB-1X provides a clear sonic outline to enhance your sound, yet never muffles your low end. With the Blend knob, you can easily adjust your tone by mixing the direct signal with the effect sound.
Low, High, and Drive knobs offer an extremely wide range of sound creation. These controls not only shape the frequencies, but change the characteristics of the tone as well.
The Line Out jack on the BB-1X goes beyond a standard DI out, providing a newly crafted and enhanced direct sound for reaching larger audiences through a PA system. The "1X" in the BB-1X's name represents the pedal's premium look, sound, and feel. Whether you're defining your standard tone or spicing up your sound for soloing, the BB-1X Bass Driver is a must-have for every modern bassist.
Much More Than a Normal Bass Stompbox
Don't let the appearance of the BB-1X fool you-it's not just another compact effect pedal. Rather than a standard bass stompbox that's used occasionally for musical passages or solos, the BB-1X functions more like a preamp and DI that enhances and refines your entire sound. While many preamps color your sound or drastically change its character, the BB-1X is different. It emphasizes and invigorates the natural characteristics of your bass and amp, as well as the nuance of your playing style. Simply put, the BB-1X Bass Driver takes your normal rig and makes it sound even better.
Endless Possibilities for Creating Your Core Tone
All bassists are concerned with body, punch, and other fundamental sound elements, and need a wide range of adjustability to achieve their core tone. This is where the BB-1X really shines. With BOSS latest technology, you have endless possibilities for producing a polished professional sound. In combination with the High and Low tone knobs, the Blend knob provides exceptional adjustability to dial in the perfect balance to nail your personal tone.
The BB-1X Sound Isn't Smoke and Mirrors
In order to get a punchy sound with conventional bass pedals, the frequency range is typically narrowed down, resulting in a somewhat unnatural sound. In addition, the low end can get muffled while trying to achieve a transparent, high-definition distortion tone. As the distortion level is increased, the dynamic response is decreased, which limits your musical expression.
Thanks to the advanced technology from BOSS, the BB-1X analyzes the bass signal from several different dimensions in real time. An enormous amount of processing is performed according to the instrument, playing style, phrasing, dynamics, and more. This provides a wide range of possibilities to shape and enhance your sound without altering the fundamental tone of your instrument and amp. Combining solid low end with natural-sounding, high-definition distortion, the BB-1X delivers the dynamic response required to reflect the unique individual expression of every modern bassist.
Specially Tuned Line Out Jack for Impressive Direct Sound
On stage, the bass signal is typically split into two separate outputs using a DI box: one output goes to your bass amp, while the second output goes directly to the PA. The BB-1X features a convenient balanced Line Out jack that functions as a DI when you need it. But make no mistake, this is not your basic line out-BOSS has specially tuned it for superior tone.
The signature stage sound you've created with your amplifier and the DI sound presented to the audience can be quite different, because the PA engineer's main consideration is an overall balanced sound of the entire band. After consulting with many top bassists and pro PA engineers, BOSS carefully considered their suggestions and incorporated some unique enhancements into the BB-1X's Line Out.
The body and core tone produced by the BB-1X's Line Out is not the result of simply boosting the low end, which can result in an unbalanced band mix through the PA. Its special tuning provides a full spectrum of balanced sound, while never losing the body, punch, and presence of your individual tone.
Specifications
Bold, punchy sound that invigorates the original tone and responsiveness of your bass and amp
Contains BOSS' latest distortion, which adapts to every register and never muffles your low end
Blend knob allows for mixing the direct signal with the effect signal
Independent Low and High knobs for ultra-wide tonal adjustment
Two output jacks: a normal output for a bass amp and a Line Out for a balanced connection directly to a PA or recorder
The Line Out jack provides a modern and enhanced direct sound that brings out new characteristics in your tone
The newest member of the special-edition X-series BOSS compact pedals, which offer premium looks, sound, and feel
Popular Bass Effects Pedals