CHECK PRICE ON
AS FEATURED IN
Recommend Related Items & Pairings
This is where you can recommend to readers an alternative - or gear that goes with - Tech 21 SansAmp Bass Driver DI. What gear sounds similar, is less expensive, higher-end or boutique, etc.?
ADD YOUR RECOMMENDATION
Reviews
Trusted musician and artist reviews for Tech 21 SansAmp Bass Driver DI
4.5
Based on 16 Reviews
Love it! Very warm.
I have this pedal as my DI for recording into a mixer. It sounds even better than it's rack version "Sansamp RBI". Love it, Love it, Love it. I dig that the company sells it with a tin box as well. Very classy.
Bass in a box
You know those scenarios when you hear people rave about pedals so much that you're not too certain whether to jump on the bandwagon? Glad I jumped on this one! Great for tidying up bass tone, sound engeineers love them and they're great to record with for demos, projects etc. and it can be used as an active DI when in bypass! This easily does more tricks than Tony Hawk! Looking to expand to rack versions at some point as well!
One of my favorite pedals in my rig
I've been using this pedal for several years, don't go anywhere without it
Fly rig
This one is a must have for your fly rig. I use it as a spare, not so much in the studio!
10/10
Best DI I have ever used, by far. Never playing without this one.
Must Have for Bassists
This is a miracle. I record DI from home, and the Bass Driver DI provides warmth, depth, punch, and pretty much whatever I need. Not to mention the fact that studio engineers love the sight of it.
distortion bass
best bas distortion pedal has great tone and volume
No brainer. Get one
Plug in a Jazz Bass. Dial up how much dirt you want on it. dial up the fatness, stop before it starts to bloom. Adjust treble to add or remove pick/finger noise. Play. Done. So easy.
Every bassist needs one!
This is one of the best bits of equipment I own hands down. So many different variations, perfect if you want a thick clunky bass tone or want to emphasise any part of your tone. Every bass player needs one!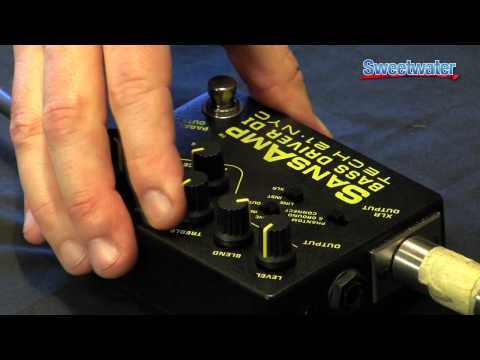 Tech 21 SansAmp Bass Driver DI Demo - Sweetwater Sound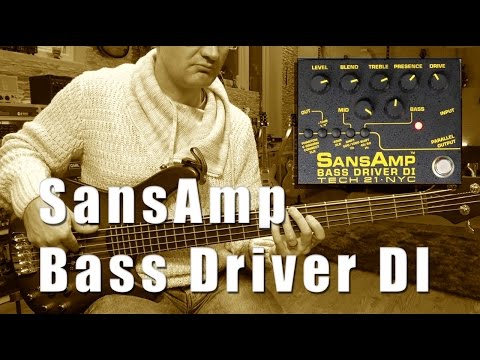 Tech21 Sans Amp Bass Driver DI - Review
Popular Bass Effects Pedals