Building on the 20-year legacy of the famous BOSS BF-2, the new BF-3 flanger pedal gives guitarists and bassists an updated version of the classic BOSS flanger with the thickest stereo flanging sou... read more
AS FEATURED IN
Building on the 20-year legacy of the famous BOSS BF-2, the new BF-3 flanger pedal gives guitarists and bassists an updated version of the classic BOSS flanger with the thickest stereo flanging sounds ever. Two new modes (Ultra and Gate/Pan) create stereo flanging with incredible depth--even Slicer-type effects and sounds that seem to "swirl" around the listener. An instant classic.
The best flanging effects in a compact pedal
New Ultra and Gate/Pan modes for ultrafat flanging with very low noise
Momentary mode turns flanging on instantly
Tap tempo adjustable via pedal
Independent guitar and bass inputs and stereo outputs
Tech Specs

| | |
| --- | --- |
| Mono/Stereo | stereo |
| Power | 9V |
* Product prices and availability are updated by Equipboard every 24hrs and are subject to change. Equipboard may receive compensation for purchases made at participating retailers linked on this site. This compensation does not affect what products or prices are displayed, or the order of prices listed. Learn more here.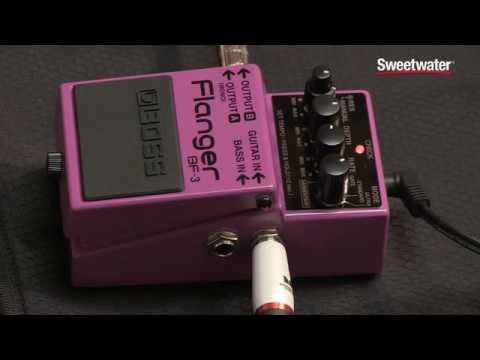 BOSS BF-3 Flanger Pedal Review by Sweetwater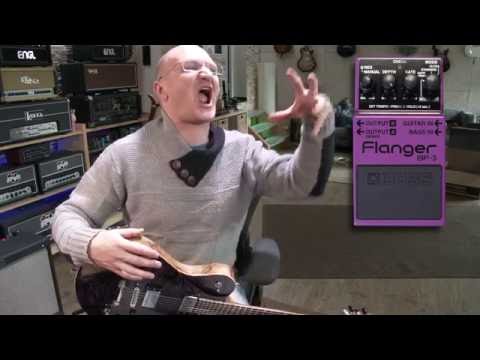 Boss BF 3 Flanger - Quickie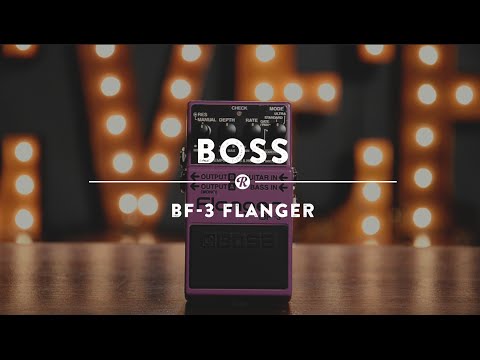 Boss BF-3 Flanger | Reverb Demo Video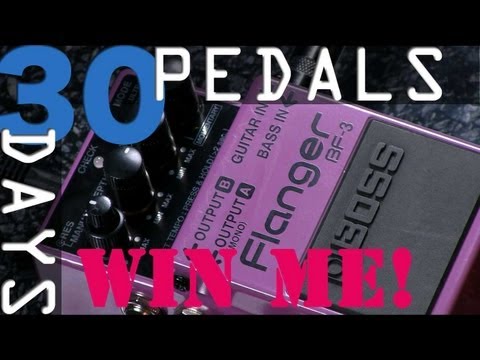 Boss BF-3 Flanger Bitesize Review - 30 Days, 30 Pedals - WIN!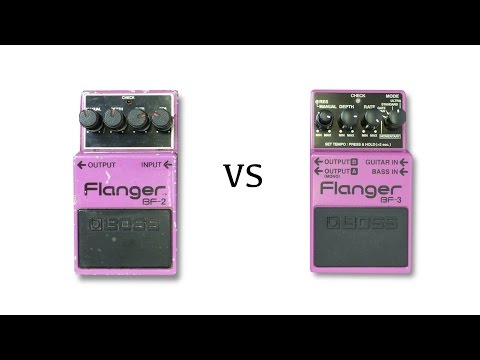 Boss BF-2 MIJ vs BF-3 Flanger
Popular Flanger Effects Pedals