The new Deluxe Bass Big Muff is the latest in the line of EHX bass specific effects. It delivers enhancements to the classic Bass Big Muff Pi that are specifically tailored to the needs of the modern bass player and gives you more tone shaping opt... read more
CHECK PRICE ON
Reviews
Trusted musician and artist reviews for Electro-Harmonix Deluxe Bass Big Muff Pi
4.5
Based on 8 Reviews
Perfect if you need a killer muff, and a bunch of other stuff too...
This pedal sounds awesome. So easy to dial in serious fuzz. Add to that the LPF/HPF, Noise gate, and DI out, and you have a veritable swiss-army knife in a pedal. I thought I wanted that, but ended up getting dedicated pedals for all those other jobs, and this became just a fuzz pedal that took up a lot of space on my board. But if you want a one-pedal solution, this may be just what you are looking for.
Great classic muff tone!
This pedal is great and can easily get you that classic muff tone once you dial it in... The features and extras are great.
Unprecedented
The bass music philosophies moved with the times because of this one of 2 pedals. (Another pedal: Boss OC-5)
My go to distortion!
All around great Distortion that can be as subtle or present of an effect as you like!
gnarly tones
This produces some great tones and really boosts your playing
My No. 1 pedal
https://www.youtube.com/watch?v=XqkMF-AdvtQ
Every Bass Muff Sound
You can create every Bass Big Muff sound ever created before with this one pedal, it's amazing!
EHX DBBM Pi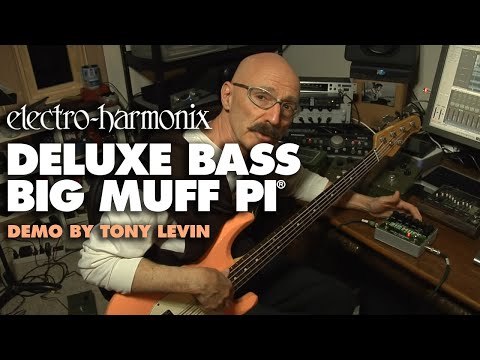 Tony Levin EHX Deluxe Bass Big Muff Pi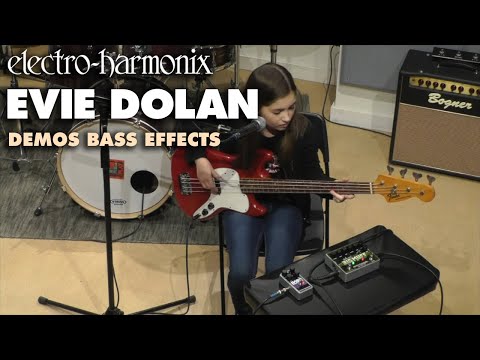 Evie Dolan from School of Rock the Musical Demos Electro-Harmonix Bass Effects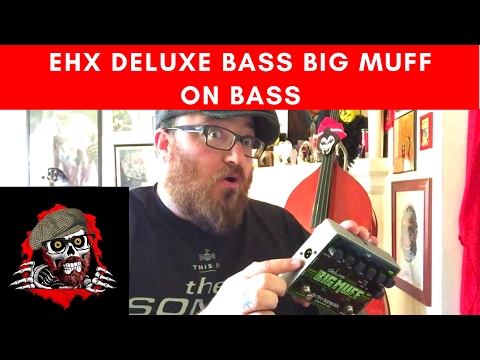 EHX Deluxe Bass Big Muff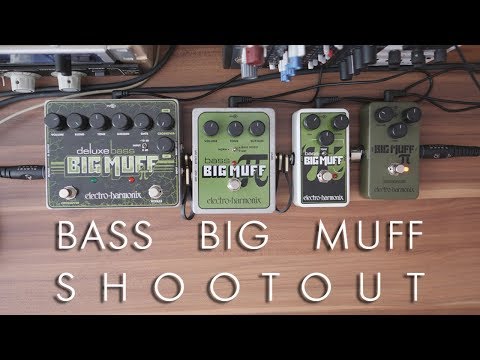 Electro Harmonix Deluxe Bass Big Muff vs. Bass Big Muff vs. Nano Bass Big Muff vs. Green Russian
Description
The new Deluxe Bass Big Muff is the latest in the line of EHX bass specific effects. It delivers enhancements to the classic Bass Big Muff Pi that are specifically tailored to the needs of the modern bass player and gives you more tone shaping options than ever before.
Specifications
Pad on the input that's switchable between 0dB and -10dB ensures the pedal is optimized for use with both passive and active pickups
Blend allows a player to mix to taste the direct and distorted signals
Three outputs: a 1/4? effect out, 1/4? direct (buffered dry) out and XLR DI out give complete control of your output signal and sound
Foot-switchable crossover section with a variable low pass filter on the dry signal and a variable high pass filter on the distorted signal give bassists the ability to sculpt their sound
Crossover circuit, in conjunction with the Blend control, lets you keep the low-end clear and focused and the high-end bright and cutting
Built-in noise gate with an adjust threshold eliminates unwanted noise at any level