TRAKTOR certified DJ mixer with rotary controls.
Control, sound, reliability and durability distinguish Rane's new techno house club mixer for high-end audio systems. Born from a legacy of rotary club mixers beginning in 1971 with Rudy Bozak'... read more
Recommend Related Items & Pairings
This is where you can recommend to readers an alternative - or gear that goes with - Rane mp2015. What gear sounds similar, is less expensive, higher-end or boutique, etc.?
ADD YOUR RECOMMENDATION
SOLD BY
AVAILABILITY
REVIEWS
PRICE
* Product prices and availability are updated by Equipboard every 24hrs and are subject to change. Equipboard may receive compensation for purchases made at participating retailers linked on this site. This compensation does not affect what products or prices are displayed, or the order of prices listed. Learn more here.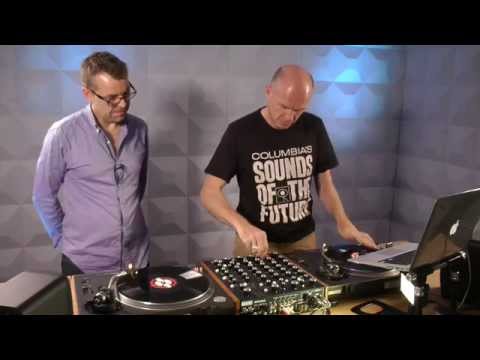 Rane MP2015 Rotary Mixer Review (Plus Steve scratching on it!)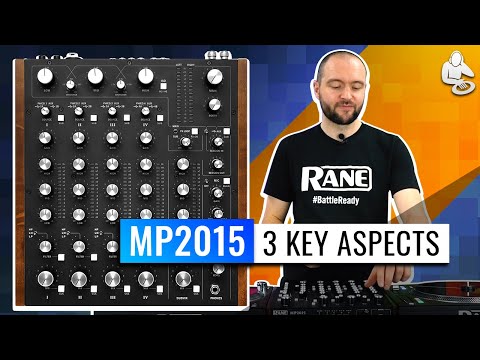 RANE MP2015 - 3 Key Points | Rotary Mixer
Description
TRAKTOR certified DJ mixer with rotary controls.
Control, sound, reliability and durability distinguish Rane's new techno house club mixer for high-end audio systems. Born from a legacy of rotary club mixers beginning in 1971 with Rudy Bozak's CMA-10-2DL, on to 1982 and UREI's 1620, then in 1999 Rane's MP2016/XP2016 combo, and now in 2015, the MP2015 represents the next revival and evolution.
With over 40 years of rotary mixer experience to draw on, along with collaboration and input from the world's best techno house DJs, the MP2015 is the best mixer produced by Rane—ever. There are no compromises in the design. It has the best sound, the best features, the best feel, and the best reliability and durability from Rane.
Sound Quality
A world-class leader in performance, the MP2015 is designed for playback of High-Resolution Audio (HRA) 24-bit studio master quality sources. Its sonic signature will satisfy the most stringent vinyl purists. And the dynamics are perfect for DJs preferring the uncompressed sound of WAV and FLAC files.
Professional high-end sound quality begins and ends with the audio signal converters. The MP2015 uses premium performance Audio 4 Pro delta-sigma modulator converters by AKM [Asahi Kasei Microdevices Corporation] that meet the highest sound quality standards of recording studios. The balanced differential audio input converters deliver 116 dB dynamic range, utilizing a built-in modified FIR architecture that minimizes group delay, allowing excellent linear phase response. The 24-bit audio output converters have the same 116 dB dynamic range and sport AKM's proprietary 24-bit digital filter for better sound quality achieving low distortion characteristics and wide dynamic range. The differential outputs eliminate the need for AC coupling capacitors further increasing performance. Input and output converters support sample rates of 44.1 kHz, 48 kHz, or 96 kHz. Overall Digital/USB in to Line-out, or Line-in to Digital/USB out dynamic range is 116 dB (A-weighted), while Line-input to Line-output dynamic range is a remarkable 113 dB (A-weighted) with vanishingly low THD+N of 0.0009%.
Studio-Quality Phono Preamps, and S/PDIF for CDJs
The Phono-CD (or any line-level source) analog input stages feature gold RCA connectors and are true studio-quality preamplifiers providing EMI[1], RFI[2] and transient overvoltage protection against ESD[3]. The circuitry provides low noise, high gain-bandwidth, low harmonic distortion, fast slew rate and high output current. The phono RIAA filter accuracy measures +0.1/-0.2 dB from perfect. Included are 18 Hz high-pass infrasonic (rumble) filters with steep 18 dB/octave slopes and ultrasonic filters beginning rolloff at 50 kHz at a 12 dB/octave rate. A zero-distortion relay selects between CD and Phono operation.
Using CDJs? For the very best sound, bypass the D/A converters and go direct digital with S/PDIF. Regular RCA line inputs work for players without S/PDIF outputs. Switches for each input let you choose.
Filters and EQ
Each of the four Input channels and the Submix channel feature a unique and exclusive three-position toggle selector-switch. Choose between LP (low-pass), HP (high-pass) or L-H (low-pass, high-pass combo). All have steep 24 dB/octave (4th-order) slopes and are sweepable.
Submix Channel
This unique input channel provides grouping any number of inputs for easy multi-source mixing. It allows one set of controls for all functions verses having to deal with multiple knobs and buttons on multiple channels. Plus this becomes another input simply by activating the SUB button found on the Session In section.
The Submix is great innovation for multi-track DJs, combining 1 to 4 channels plus the Session Input into a Submix, thereby controlling multiple tracks with one set of EQ, Filter, and volume controls. This means turning one knob instead of trying to turn several channel knobs at once. Quickly assign or un-assign any Input to the Submix, which has its own meter, headphone Cue, and USB record output. This is also where an external effects unit can be mixed in, and assigned to the Submix or the Main Mix. The Submix can also be used as a 5th input channel from the Session Input. No other mixer on the market provides this ease of multi-track use.
Isolator EQ Section
The proprietary three-band output Isolator is a steep 24 dB/octave (4th-order) phase-compensated Linkwitz-Riley design with continuously adjustable low-mid and mid-high crossover points. Like the Tone Controls, these filters are extremely accurate, high resolution, fast and artifact free, with all filter coefficients accurately calculated for the selected sample rate.
Adjustable crossovers allow the artist to match the Isolator to the music being played. Low-mid crossover is adjustable from 80 Hz to 640 Hz. Mid-high crossover is adjustable from 1 kHz to 8 kHz.
Dual USB Ports for Simple DJ Changeover
One of the biggest challenges of digital DJing has been seamlessly changing over from one DJ to the next and playing back-to-back DJ sets. With the dual USB architecture of the MP2015 mixer, changeover between digital DJs has never been easier. Different DJ or DAW software programs are not a problem. When two DJs are connected to the MP2015, they can quickly swap deck control between computers using the Source Select knobs. Any of the four inputs can be swapped back and forth with a simple knob twist.
Class Compliant Dual USB Ports
Dual USB ports provide simultaneous connection of two computers, enabling back-to-back sets between laptop DJs running different software without compromise or interruption—no easy feat. The USB ports are 100% class compliant, allowing hook-up to any Mac OSx device without the need for an additional driver. The included high-performance ASIO driver runs most Windows DAW and DJ software. MIDI end points are class compliant with both OSX and Windows devices.
Traktor Scratch Certified
Rane, in collaboration with Native Instruments, brings official Traktor certification for the Rane MP2015 rotary mixer. This is the first Rane mixer to have Traktor Scratch certification allowing control of four Traktor decks with vinyl and/or control CDs. It is also the first Traktor Scratch certified mixer with dual USB ports; allowing easy back to back DJing and/or changeovers.
Setup is easy with the MP2015's class compliant Core Audio drivers for Mac. Windows users only need to install an ASIO driver. The MP2015's control surface is MIDI mappable to Traktor giving you software control directly on the mixing console. Although Traktor software is not bundled with the MP2015, it is available for download from the Native Instruments website.
Specifications
Four analog deck inputs, each is Phono-CD-S/PDIF switchable
Each port can stream 24 channels of low-latency 24-bit audio at 44.1, 48, or 96 kHz
Connect up to four turntables, four CD decks, or two of each
S/PDIF inputs are provided for equipped CDJs
Connect CD or musical instruments to the AUX line input
Proprietary three-band filter with steep 24/dB octave design
Officially certified to work with Native Instruments' TRAKTOR Scratch