THERE IS A NEWER VERSION OF THIS ITEM:
CHECK PRICE ON
AS FEATURED IN
* Product prices and availability are updated by Equipboard every 24hrs and are subject to change. Equipboard may receive compensation for purchases made at participating retailers linked on this site. This compensation does not affect what products or prices are displayed, or the order of prices listed. Learn more here.
It's great, but...
I love this drum machine ... for the most part. You can go online to any number of sites and find out about how closely the sound resembles the original 808 and 909 and read reviews of the interface and capabilities. As I say, on the whole I love it; I've given it a rating of 4/5 after all. I'm just going to point out a couple of things I don't like about it though:
The lights are crazy insane bright. Seriously. It's like the mothership from Close Encounters flew right up to your face. I really find it quite distracting and annoying. But maybe that's just me.

You don't get flam unless you buy the 7x7 expansion. This should have been a stock feature.
I agree, the default brightness is pretty intense. You can actually dim the lights though. Here's how:
Hold down "PTN SELECT" and turn on the power. Next Hold "DEPTH (scatter)" and turn the "Scatter Wheel" to choose between 6 different color sets. Number 2 is a dimmed version of the original color set. To confirm your change press "START/STOP" to save.
Thanks for the comment. I read that somewhere else actually but I hadn't got round to changing it yet so I'll do it today!
Great
If you want the classic Roland drum sounds this is a great way to get them, though Roland's new upgrade, the TR-8S is more versatile with its sampling. I bought this when I was buying all the Aira gear as I thought I would buy into that range and way of producing music but I never was able to really come to grips with it. But for old school step sequencer drum programming this unit is great and it has access to the sounds of several classic Roland drum machines. I find that this kind of drum programming is not something I love but although I don't use this as much as I should I am glad I have it and plan to try and incorporate it into my rig now that I have the Novation SL MKIII which can control it.
A dope digital drum machine with analog attitude!
This drum machine may have ACB (analog circuit behavior) technology, but let's keep it 100; it's a digital instrument and that's okay because it's dope nonetheless! I never owned TR-808 or TR-909 in my youth, but I did have regular access to Lord Garth's TR-707 and once had the opportunity to check out Howie Tee's TR-727, so when Roland released the TR-8 I jumped on it immediately, and I'm so glad I did because it gives me the classic drum sounds I grew up with.
Easy to use and good sounding emulation of the real TR's.
Good sounding drummachine and very easy to use. What matter it that it is not analog? As long as it sound good, right? Can replicate the real TR's very well.
TR-X0X
Great classic sounds. Years after launch, can be found second hand with good prices. Roland stopped selling the 7x7 Expansion in July 2020 (probably was competing with TR-8S sales), so if you want those extra sounds, need to find a TR-8 with the extension already activated. The expansion worth it.
Superb drum synth, for live and studio usage
The TR8 is awesome and the sounds are great. Can be used in a DJ Set as well for some extra 'live' performances. Most of the built-in reverbs don't really sound great, two are good in my opinion. However, that's just a minor comment to this genius device.
Great
Excellent piece of drum and rhythm machine. Use it in nearly all my productions. Combining the sounds from the TR-8 in combination with the soundcard was a bit challenging, but eventually managed that. Great and intuitive piece of gear.
A Proper Homage
This is the new 909 & 808. Sounds are fantastic, and it's a great addition to my studio.
Roland classics reborn!
All I have to say is that I, legit, take this thing with me all kinds of places...almost every day...just in case I have an idea for a beat.
Thank you, Roland! <3 I love this thing. <3
Ok, this is not the real thing, but sounds great.
and now with 1 machine you have 808 + 909 + 707 + 606 + effects + insert and sidechain. Long slider, solid build. Just perfect for us!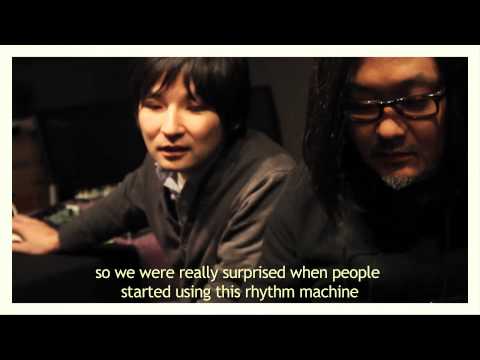 AIRA — The Evolution of the Roland TR-808 Rhythm Machine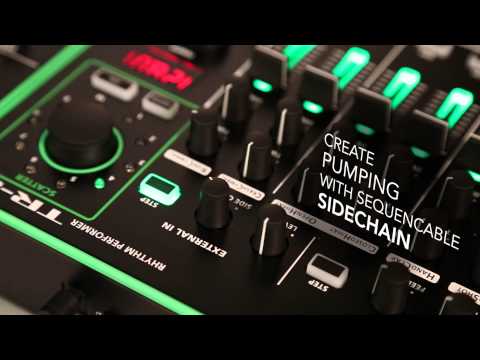 AIRA Start - TR-8 (a short tutorial)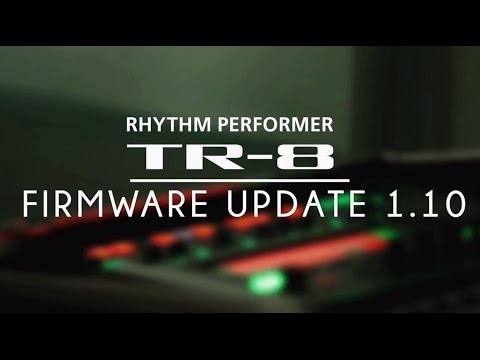 AIRA UPDATE — TR-8 Version 1.1 Update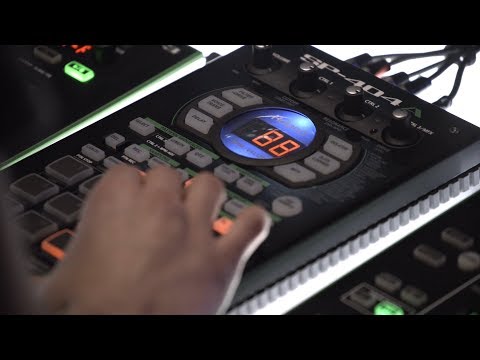 Roland SP-404A & TR-8 Performance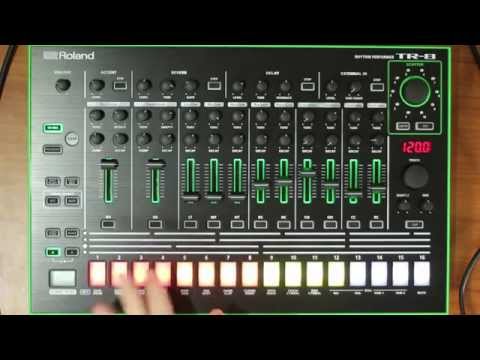 Roland AIRA TR-8 Rhythm Performer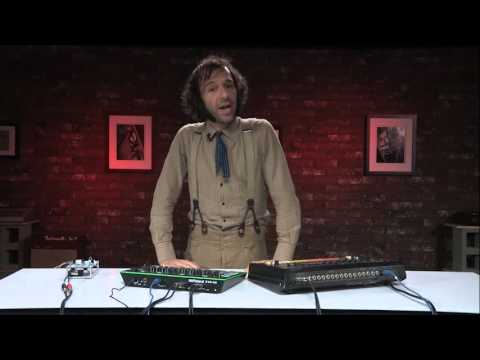 Daedelus compares the Roland TR-808 vs. TR-8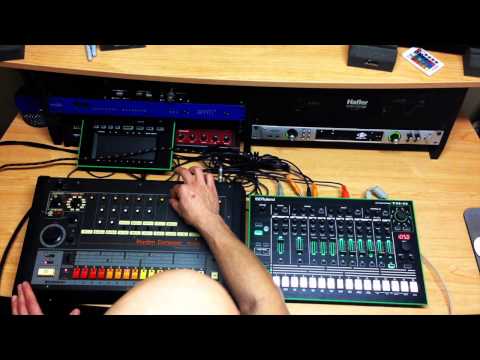 Roland Aira TR-8 VS TR-808 Unbiased Comparison. HQ*****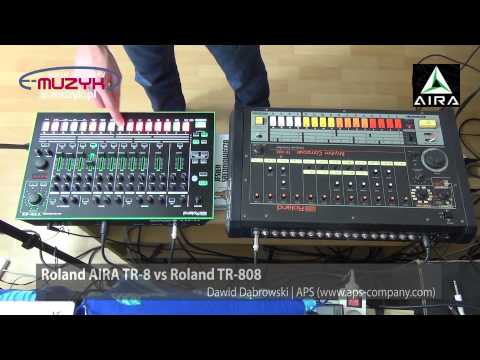 Roland AIRA TR-8 vs Roland TR-808 demo comparison - porównanie TR-8 z TR-808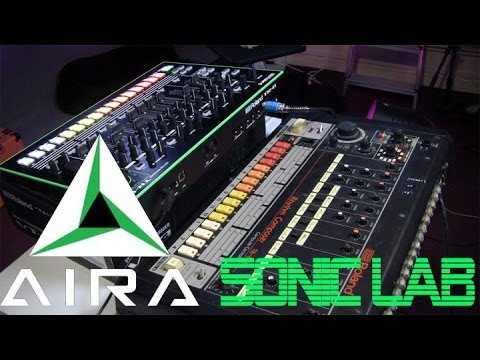 AIRA TR8 vs TR808 Listen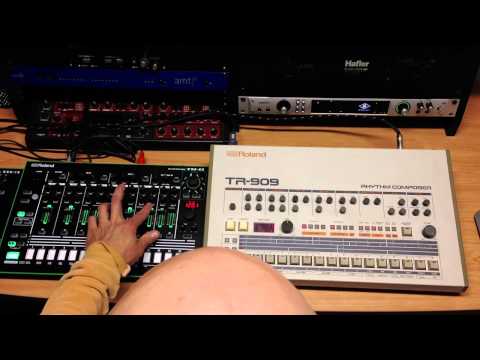 Roland Aira TR-8 VS TR-909 Unbiased Comparison. HQ*****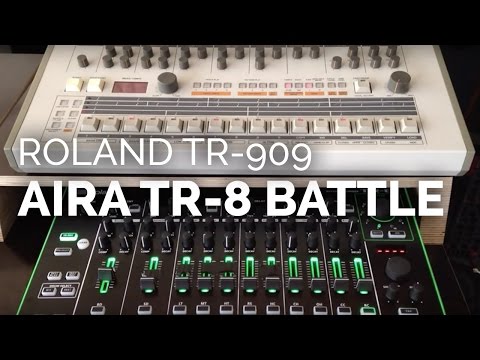 Roland TR-909 vs. Aira TR-8 BATTLE shootout (HQ 720p) in tune MIDI sync Full swing JACK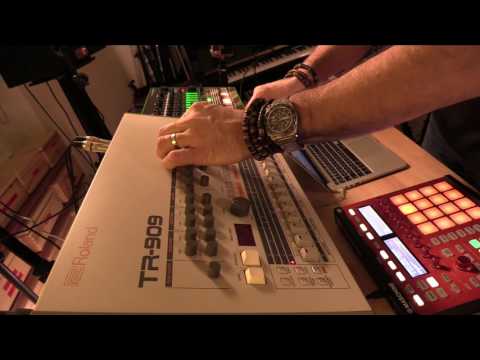 Roland TR-909 vs TR-8: The Ultimate Battle