Recommend Related Items & Pairings
This is where you can recommend to readers an alternative - or gear that goes with - Yamaha PSR-D1 DJX. What gear sounds similar, is less expensive, higher-end or boutique, etc.?
ADD YOUR RECOMMENDATION
---
In the caption of this Instagram photo, Clams Casino says: > Yamaha DJX I have had this since 1998/1999. Used this for drums on [Vince... more
Mentioned in a May 2002 *Keyboard* magazine article by Hardy Fox. > The *Wormwood* tour in 1998 included E-mu E4X, Alesis QS6.1, Yamaha ... more
What a beauty, shame that my midi controller isn't working properly with the knobs.
Quite old, outdated and simply just too big for the things I use it for. When the energy is cut from it it loses all data so that is fun, setting it up every time you plug it in. But hey great samples in that thing.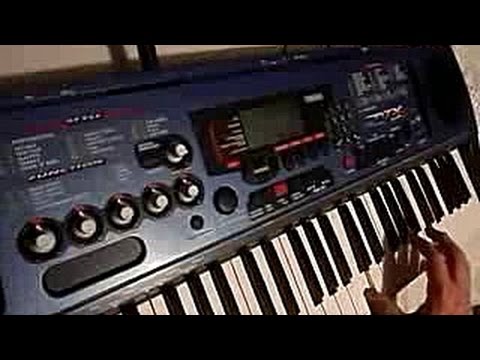 Yamaha DJX - demo of a rare (and excellent) keyboard/sampler
Popular Portable & Arranger Keyboards