---
Performing 'Supply and the Damned' at pukkelpop 2014. At 0:13 you can see the amp in the background more
The most affordable and versatile amp Head!
The Egnater Tweaker is a very versatile, very tweakable and Very loud amp! At only 15 watts, this thing can really push some air in a 4x12 Marshall cabinet (I use it through a Hiwatt 2x12 which is equally practical). The settings on this amp can be set to a Marshally crunch channel, or a twangy Fender clean channel. I have to tell ya, I play with a very loud drummer and most of the amps I have used in the past could not keep up with the volume, especially set clean, the Egnater Tweaker has clean and gain tones in spades and the volume to have your guitar heard! Plus being a tubed amplifier, turning up the volume/gain knobs gives a magnificently warm/organic compression sound. I recommend the Egnater Tweaker to guitar players who want to dabble with different amp tones, or cannot decide between the Fender tweed sound or Marshally low mid sound. Get it, then tweak it to your hearts desire!
all speaker systems being equal, 15 watts is about half the SPL of 100.... the difference between 15 and 50 is minimal
That is true, I'd say it all comes down to tubes and speaker combinations :)
even tubes don't make a huge difference in perceived volume assuming the amp is biased correctly
Well I didn't think too much of it when I first purchased the Egnater, but yes, you are right jimmarchi1. Wattage does not have a dramatic impact on volume (after a bit of research), that is a dying urban myth, I cannot see the point of getting a higher wattage amp if a 15 Watt Egnater Tweaker is as reasonably loud as a 50 watt say Marshall? please correct me if I am wrong :)
Best Amp Under $500
Matched with with a 1x12" Alnico Blue Weber and it sings. Does the Fender Tone, Vox is pretty close, and with the help of a drive pedal, you can get a Marshall tone. 15 Tube Watts are a little less than I thought, but it's a studio/small club amp. It really shines with the Tweaker switches, a real boutique style amp. If your looking for a small wattage head, this is the best that's out there.
probably has a an udnerspeced output transformer, 15 watts is pretty loud with a good sized OT delivering its full fury.... if you like it that much you could upgrade the transformer, it will improve the output and the dynamics nd depending on your taste you may perceive that it improves the tone, but YMMV
One of the best
This amp is pretty great, very loud 15 watts with some good clean headroom. I really like the tone stack switch on this amp, it allows you to switch between fender, vox, and marshall tones, and there is vintage/modern, tight/deep, bright/normal, and clean/hot switches to go along with those 3 selections, which can make a huge difference. Definitely the best amp i've had so far.
15 watts is always loud. Its about half the dB of 100 watts thru speakers with equivalent efficiency ratins. Some of your perception of this amp's power is based on the extremely efficient H30 in your cab. Its projecting those 15 watts with some serious SPL.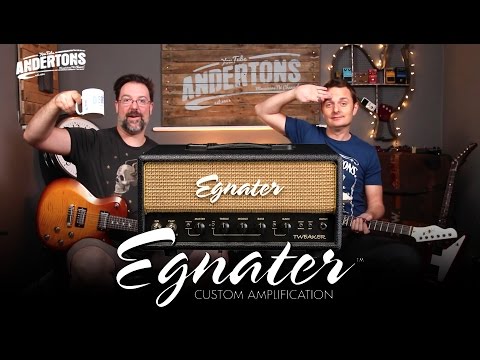 Egnater Tweaker Guitar Amps - Awesome Tone & Incredible Value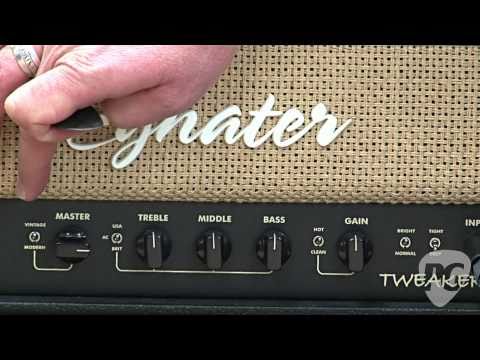 Video Review - Egnater Tweaker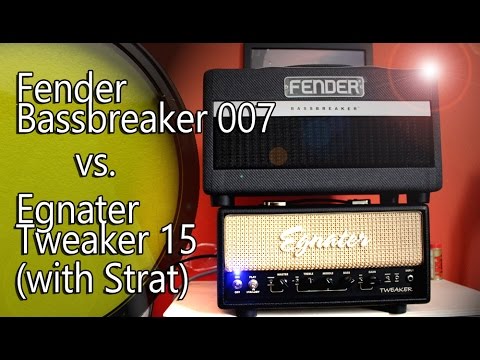 Fender Bassbreaker 007 vs. Egnater Tweaker 15 with Strat (HD)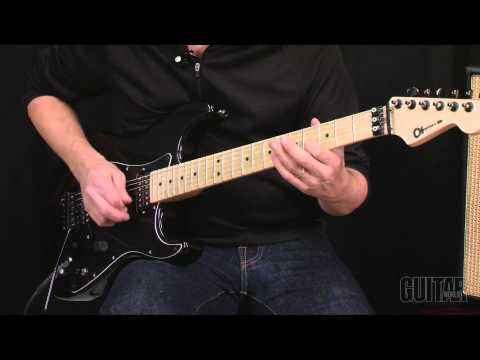 Egnater Tweaker Combo Amp
Description
TWKH-05101829