With jangly cleans and high gain filth coexisting in perfect harmony, TH Series amplifiers excel whatever the situation. The Dirty channel features the same powerful Shape control first seen on our Thunderverb series, sweeping the midrange from sc... read more
CHECK PRICE ON
Recommend Related Items & Pairings
This is where you can recommend to readers an alternative - or gear that goes with - Orange Amplifiers TH30H 30W Tube Guitar Amp Head. What gear sounds similar, is less expensive, higher-end or boutique, etc.?
ADD YOUR RECOMMENDATION
* Product prices and availability are updated by Equipboard every 24hrs and are subject to change. Equipboard may receive compensation for purchases made at participating retailers linked on this site. This compensation does not affect what products or prices are displayed, or the order of prices listed. Learn more here.
Reviews
Trusted musician and artist reviews for Orange Amplifiers TH30H 30W Tube Guitar Amp Head
5.0
Based on 3 Reviews
Funny as it sounds....
I truly believe this is the best amp Orange makes. It can do everything and does everything well. I have played every amp orange makes and I do believe they have better amps for different purposes but if you want one that does it all well. It's gonna be this one. Now I just can't wait for them to make my signature version with built-in verb lol
Perfect amp
I've spent lots of nights thinking of an amp that can give me sparkling cleans and tons of gain. And there you have it - Orange TH30. It is very versatile and great sounding amplifier, you cannot go wrong with it.
30W of pure A-class tube power is more than enough to gig - if you turn it all the way up, TH30 will overcome the drummer. Luckily there is a possibility to reduce power to 15 and 7 watt. Tube driven fx loop works great, no tone loss or popping issues.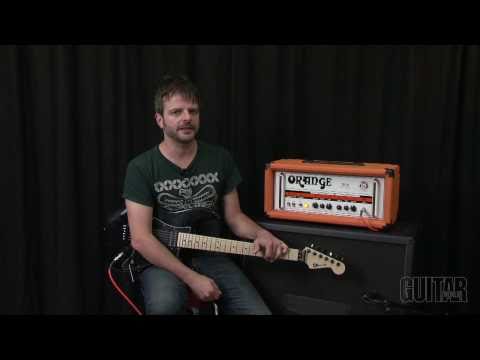 Orange TH30 tube guitar amp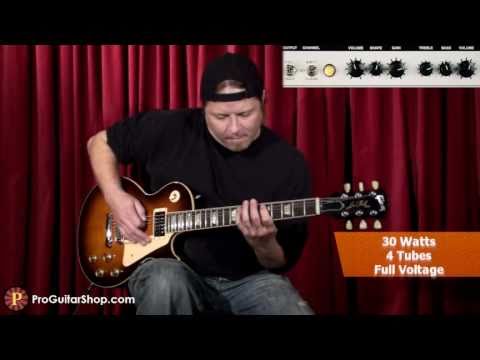 Orange Thunder 30 TH30 Head
Video Review - Orange TH30 Head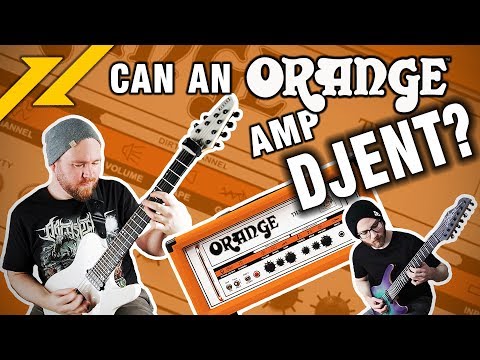 ORANGE AMPS TH30 Review (Featuring Pete Cottrell!)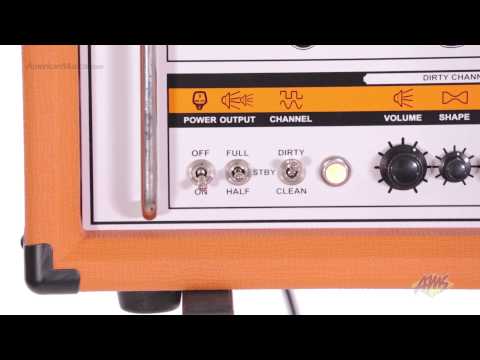 Orange TH30 Guitar Amplifier Head - Orange TH30
Description
With jangly cleans and high gain filth coexisting in perfect harmony, TH Series amplifiers excel whatever the situation. The Dirty channel features the same powerful Shape control first seen on our Thunderverb series, sweeping the midrange from scooped to boosted. Fine-tuning your distorted tones has never been easier or more rewarding. The Clean channel delivers sweet, crystalline cleans, right up to the point of breakup, whilst the Dirty channel remains unerringly focussed, steeped in complex harmonic overtones even at maximum gain settings.
The TH30 has proved to be one of the most popular heads in the Orange range, and with good reason. The sheer range of tones that can be dialed in from just six controls is nothing short of jawdropping whilst the quartet of EL84 valves convey their own crisp character, breaking up into rich overdrive when pushed to the limit. The switchable output section can be used to tailor the amp to the situation, scaling down from 30 to 15 or 7 Watts. The TH30 also features our low impedance valve buffered effects loop.
Popular Guitar Amplifier Heads