Recommend Related Items & Pairings
This is where you can recommend to readers an alternative - or gear that goes with - Orange Tiny Terror 15 Watt Tube Amp TT15H. What gear sounds similar, is less expensive, higher-end or boutique, etc.?
ADD YOUR RECOMMENDATION
Reviews
Trusted musician and artist reviews for Orange Tiny Terror 15 Watt Tube Amp TT15H
4.5
Based on 9 Reviews
Fantastic but limited
As expected from a British amp, the distortion on this amplifier is killer. With a full rotation of the gain knob you can get anything from blues crunch to near thrash metal. It can also get crazy loud at 15 watts, so having the 7 watt switch is helpful for bedroom jamming or recording. My only slight gripes are the lack of on-board reverb (not a huge deal) and a limited EQ section. With only one tone knob, there is not much tweaking to this amp's sound - it's very much plug-and-play, which is not a big issue as it sounds fantastic.
Rugged construction and great tone. What else can you ask for in a portable head?
Tone controls are for sissies or guys with bad pickups.
For me the lack of the EQ section isn't any issue, it does both rock and metal very well. But as you said, this is an plug-and-play Amp ;-)
Rugged is right. I dropped this thing and it bounced off a kick drum and onto my foot. Probably hurt my foot more than the amp.
My go-to head.
I had a few Vox amps before I bought this... I don't have those amps anymore. The Tiny Terror struggles with clean tones, but a clean boost will help out with that a lot. I usually have the tone at 2 o' clock, gain at 12 o' clock, and the volume... wherever it needs to be for the situation. Pop pretty much any distortion, overdrive, or fuzz pedal in front of this thing, and your dreams will come true.
I think your guitar struggles with clean tones, not TT.
dat crunch
I use it with an Orange PPC212OB, it's my main rig for recording or jamming. I used it live a few times but it's now confined in my studio.
Bought an orange, but I got a lemon instead.
These amps are silk-screen printed and mine missed the red layer, whoops.
Love the tone. Fell in love with it right from the start.
3y
about 3 years ago
edited almost 3 years ago
Simple, straight forward, and smokin' good
This amp really only does one thing: British crunch. But it does it incredibly well. You can coax some OK clean tone out of this by rolling off the gain and turning the volume down on your guitar, but it's never going to give you the glassy cleans that a Fender or some Mesa amps will provide.
If you're not a frequent clean player, this will work beautifully. But if you like your distortion, this can do everything from slightly overdriven blues to high-gain metal and solos (though I'm not a fan of the distortion with the amp gain dimed, so I'd recommend rolling it back to 2 or 3 o'clock and putting an overdrive pedal in front to get there).
As far as features, you've got built in attenuation (15w and 7w), and a tone nob (seems to just be a mid boost/cut). Again, this isn't going to give you a wealth of tonal options, but it gives you will sound incredible.
4y
over 4 years ago
edited over 4 years ago
the tone is built into the power amp and, like the whole amp, is drawn from the original ac15 and ac30 cut control (originally tone on the real deal EF86-preamp 15s made by JMI and pre-top-boost JMI 30s, both 4 and 6 input up until about 63)... its like a post-phase-inverter master control that only effects high treble, the lower you set the master control on the tiny terror the less effect it will have as the controls are wired in series between the phase inverter (V2) and the power amp (V3&4). Humbuckers have less treble so there is less to cancel out, especially since it is so subtle with the master below noon. If you run the master wide open you will find the effect much more pronounced with all types of pickups.
Great cheap tube amp
Very loud small tube amp that won't break your back
Mean little head
The Orange sound at a less obscene price point. low-watt head works great in the studio or on the stage. That hi-gain stage sound is unmistakable and really specific to Orange heads. I run this through a little Marshall 1X12 cab that has a hot-ass Eminence speaker.
its more like the vox sound, orange doesn't make an amp that sounds like an orange anymore, just gainier, muddier vox ac15s, ac30s and Marshall 800s from what I can tell
Good little tube amp
Really nice little living-room Amp and still having the tube sound
affordable and surprisingly good... more reviewing next time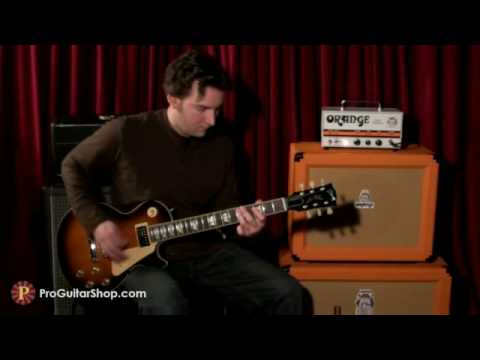 Orange Tiny Terror Amp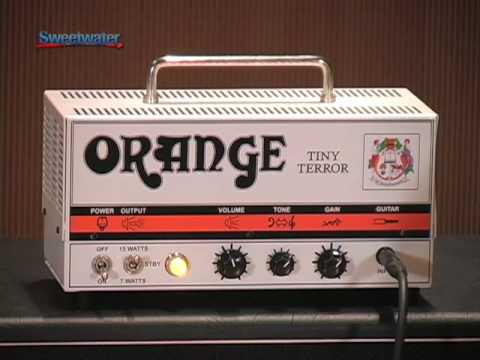 Orange Tiny Terror Head Demo - Sweetwater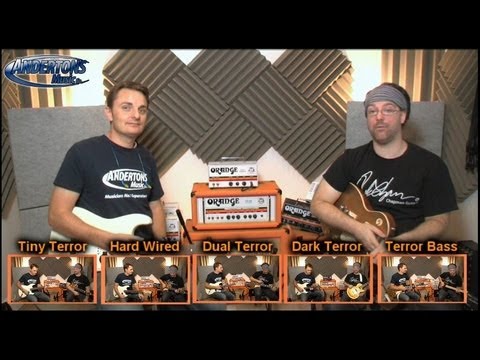 The Ultimate Orange Tiny Terror Shoot Out (Studio Quality Demo)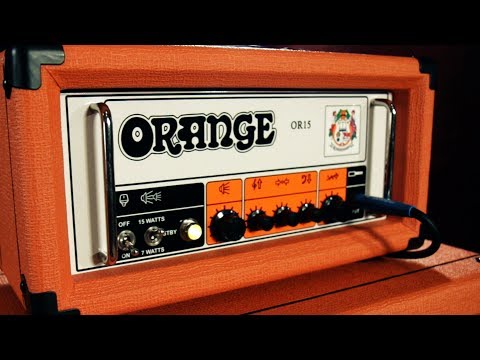 Product Spotlight - Orange Amplifiers OR Series OR15H 15W Compact Tube Guitar Amp Head
Popular Guitar Amplifier Heads