Recommend Related Items & Pairings
This is where you can recommend to readers an alternative - or gear that goes with - Mesa/Boogie Triple Rectifier 150-Watt Tube Head. What gear sounds similar, is less expensive, higher-end or boutique, etc.?
ADD YOUR RECOMMENDATION
Reviews
Trusted musician and artist reviews for Mesa/Boogie Triple Rectifier 150-Watt Tube Head
5.0
Based on 11 Reviews
The Monster
This thing is loud. I've never played it without it being in the "master volume" mode. Its older, wish I knew what year, so its in need of new tubes. If you aren't looking to spend a pretty penny on having this thing serviced, then this is not the amp for you.
2 words: maintenance whore
mesa boggie
mesa are best i have this and its my main head
My first tube amp... this thing is insane. Way too loud and has every drive sound ever inside.
Fantastic amp
Very versatile amp. I can get anything from a RCHP tone to Metallica out of this head. Just make sure to have a smaller amp for home use as this thing is obnoxiously loud.
My favorite amplifer
I love this amplifier. The clean tone was amazing. The distortion was over the top. This is an atomic bomb compared to other amplifiers.
1y
about 1 year ago
edited about 1 year ago
Workhorse of an amp
I got this one used at Guitar Center. I have to say that this is the most powerful amp I have played to date. It is capable of crushing metal tones but also of clear cutting leads and cleans that cut through the mix. After several previous amps I definitely think that Mesas overall fit my tone and playing style the most.
ugh
Okay, the triple rec is based heavily on Soldano's SLO100 preamp topology only with a gob of voicing switches added to each channel and an individual tone stack for each channel that is also a Soldano Tweed Bassman type of 3 band cathode follower thing. The tone controls have a wide sweep, the voicing switches do quite a bit and each channel already ahs its own unique voicing and gain structure. The power amp relies on a pile of 6L6es and you can change the rectification around between solid state for punch, dual 5U4s for some sag and 1 5U4 for ridiculous plate-starvin' compression when you dig in. There's an effects loop and a ton of other features that can be baffling to weed through.
Here's my review though... the clean tone on this amp is worthless. Its your typically weak channel switching clean. No matter how you voice it, how you set the power amp and rectification, the clean sound will be weak. The crunch channel has a bit too much gain in every voicing mode and the tone controls are hard to dial in. Its an overcompressed sound no matter what you try to do with it. Its good for certain types of rhythm playing. The Red channel, the 3rd super gainy one? It takes the SLO100 thing way over the top. In the 90s post-grunge world guys were using this crazy gain channel for rhythm all the time and it was a time of awful, sludgey guitars. Its so gainy you might as well just get a 1 channel fender head and play through a big muff.
Okay, I am being harsh. The red channel does this modern lead sound that is fairly unique. But its played out and still not cool enough to garner 'classic' status like a dimed out Marshall super lead. If you are thinking of a triple rec, skip all the features and get something that was voiced right the 1st time and make that voice your own. Think Soldano or maybe Bogner.
I like these more than ac30s personally but im a boogie fanboy
apples and oranges, not tryin to compare them, but given the choice between any boogie and say a Soldano? Soldano. Also, I'm about to go off here; servicing the rectifier series in the event soemthign fails (and it will, probably the switching) is a complete nightmare. The triple rec, for all its bells and whistles, is not even the worst offender of the mesa line in this regard, but its rough. Hard to access, parts crammed in tight as can be, 8 million jfets in the non audio part of the circuit that tend to go bad when exposed to heat and vibration.... ahem, tube amp. Randall smith brought us the originalcascading gain stage design and for that he has my eternal respect, but otherwise? even the best sounding mesa (and even ia dmit they've made some sweet amps over the years) have massive engineering flaws that I shouldn't have to put up with.... even my 62 ac30 is more reliable and THAT has engineering flaws and is old enough to be my dad... well, maybe someone's dad, my dad's a lot odler than that. but you get it. A brand new amp should be running worry free with nothing but tube changes for a decade. I've owned vintage fenders thatw ere going strong on the original tubes, speakers and all the original componentry for 50 years. I'll go through and check them out, but they're designed right. That's my beef with mesa (and every non-reissue marshall since the 900 series). The tripel rec is not to my taste tonally but its capable of a few sounds that are all tis own if they're your thing.... but I have seen so many broken ones. I won't even try to repair mesas anymore, I just ll people to conact mesa or get a reliable amp.
and for the record I'm a huge fan of the rectoverb and the trem one, the single channels, they're well spaced easily accessible designs and the stripped down feature set isn't failure prone
Fair i have been gigging fairly heavily with one and a jcm900 a while now and blew a valve on it and damaged the circuit and blew a jcm valve and its a nightmare so im using my modded superlead reissue that was my main during the 90s because I cannot be arsed to fix the boogie right now and I forgot how ridiculously good that head was so i'm using that until i fix the triple rec because I just love that boogie sound personally I really like a lot of other amps sc30s fender twins jcms and slps but i always loved the boogies dirty sound which i run usually in tandem with a 900.
but I also found my self that the tremoverb never had enough filth for me but whatever you like man.
I'm using the multi-watt reborn version of the triple rectifier and the clean tone has been much improved. I believe it's basically the clean from the lonestar, although I could be mistaken. The older version of the clean definitely left a lot to be desired.
the lonestr preamp is only a whicker different than the rectifier... all of the non-mark amps are basically soldano preamps
My current back line
Great sound much underrated back line I have 6
My current back line
Great sound much underrated back line I have 6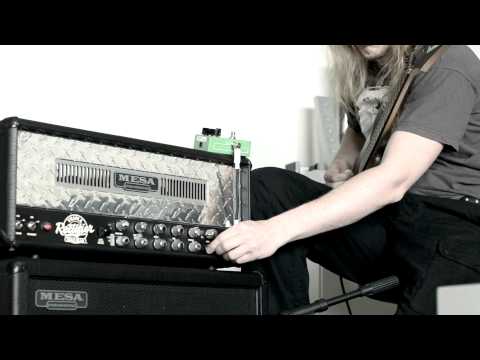 Mesa Boogie Triple Rectifier - Playthrough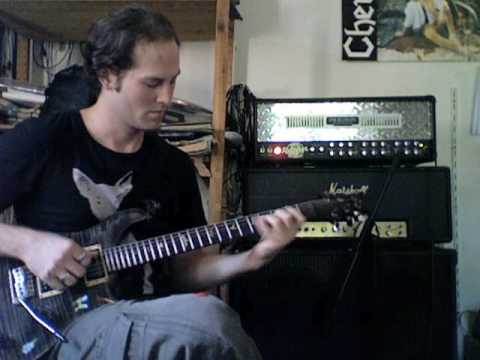 Mesa Boogie Triple Rectifier - PRS Custom 24 - DEMO - /good sound!/
Popular Guitar Amplifier Heads