FAT analog synths and beautifully recorded live instruments combined in a ground breaking way read more
CHECK PRICE ON
Output SIGNAL
Impressive modern software synth
I can say Output team did an amazing software synth. Plenty of new hybrid acoustic-electronic sounds and very useful for many styles. And they sound ((BIG))!
Fantastic for getting creative
Signal is very good. Almost 5-star-good. Better settings for ADSR/envelope would take it to the next level. It is a crossover synthesizer/sampler, and thats good, but a little more synthesized would make it score 5 stars. And the presets are in my opinion to complex. But if you use alot of time on this, you could get fantastic results, an results that no one else has.
Mind Blowing
This have good quality sounds, and amazing samples that you could do some amazing stuff for music and film ;)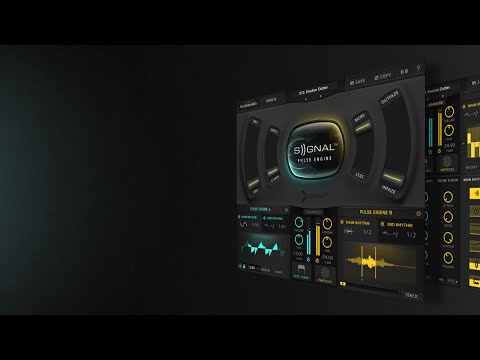 SIGNAL by Output Walkthrough
Description
FAT analog synths and beautifully recorded live instruments combined in a ground breaking way
Specifications
500 Pulse Instruments for instant playability
A massive array of content
40GB including analog synths, digital synths and organic instruments
Up to 4 separate pulses at one time
All pulses lock to tempo
Rhythms: Looper, Step Sequencers, Arpeggiators, LFOs
4 central MACRO sliders unique to each of the 500 Pulse Instruments