The ultimate playground for every singer!
After I saw someone use a harmonizer by TC Electronix live, I just had to go home and see whether BOSS had one as well, since I'm a big fan of their effect pedals. Lucky enough they did and I got it straight away. A vocalizer like that with so many different effects and possibilites is really the ultimate playground for every singer, who likes to take his vocal performance to the next level. It really changed my live performance completely and I've been using pretty much every effect for different songs, especially the Harmonizer with an additional vocal a third above my main vocal for the chorus and the Autotune, whenever I feel particularly freaky. One of the best investments I've made so far!
Great little unit for live vocal processing.
Not sure if you can trust the sound person where you are playing, or you just want to have a little bit of control over your vocal performance? Then you need the VE-20. It's simple to use, has a lot of user storable presets, lots of customization and leveling. The harmonizing is a nice addition as well but the effects and natural processing for the voice are the main attraction.
Boss VE-20 Vocal Processor
This thing is great, and I don't use it enough. Tons of effects, the ability to create, name, and save presets...I need to get on figuring this thing out and start using it live.
Good starter sounds
I bought this pedal to use for lead vocals in a rock/hard rock band, it provides some really good pre-sets for out of the box action and I think I will find it hard to move on from.
Quite helpful at Home Studio
I find it quite helpful at the Home Studio. Sometimes I just have a bunch of ideas I wanna try while still working alone. Double track, loop, overdub. Uncomplicated to use, simply helpful
Awesome effects and reverb! The looper is just missing one thing....
I bought this pedal looking for a multi-effect pedal that I could easily implement on stage into my vocals. This pedal has almost everything you could ask for, the effects sound nice and the interface can be easily used to tweak your effects to perfection with a little practice. The harmonies are a little tricky and if you don't sing exactly on pitch it doesn't sound great. But if you set it up properly with the key it can add some nice stuff. The only thing that I really wish this pedal had was a way to paused and resume the loops you create... The looper works well, it's easy to figure out and use but there is no way to pause your loop or play it only once which really leaves something to be desired especially if you were in a live acoustic setting and were relying on your looper as part of your backing track. None the less it's a solid pedal and it has served me well in the time I've had it.
Stay BOSS for vocal FX
Amazing effects in here. Harmonisers, pitch shifting, reverb, my personal favourite the strobe effect, distortion. Amazing.
Chipmunk!
My harmony and Chipmunk machine! Must have.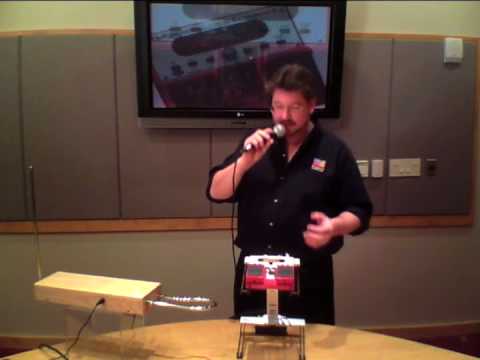 BOSS VE-20 Vocal Processor with Theremin by Daniel Fisher