Recommend Related Items & Pairings
This is where you can recommend to readers an alternative - or gear that goes with - TC Helicon Voicelive Play. What gear sounds similar, is less expensive, higher-end or boutique, etc.?
ADD YOUR RECOMMENDATION
Cheap harmony
I'm quite dissapointed from this device. First, for harmonies you can't choose from Mayor or Minor like most of the harmonizers do, and beyond that the effects sound quite cheap, despite being mid prize effect pedal
I wouldn't recommend it
The benefit of the doubt
Only just picked this up and haven't had time to shape my own sounds yet, but some of the presents are truly awesome. And some are way too subtle. Really hoping the in-built mics that listen to the music to decipher the key of the song for harmonies etc. works, and the harmonies don't sound too unnatural, but the main thing I bought this for is reverb and delay, and some megaphone/distortion effects. I'm quite taken with a flanger I've heard too!
My live vocal-editor.
My live vocal-editor.
I love using this pedal when performing live to apply effects such as Auto-Tune, Reverb, Delay, and Distortion (as a megaphone effect). It also has a fantastic harmonizer that sounds amazing through loudspeakers.
I love the "hit" button on it, and the fact that you can control it live, even better with the use of a TC Helicon MP-75 microphone.
If you've seen me perform live, you've probably seen this pedal.
Nice little box
Very easy in usage, fast and convenient tweaks. Not really flexible, but good enough to experiment with. I use it as a effector for main vocals, and that's great.
It does what it has to do
It does what it has to do. And it's really simple to use once you're familiar with it.
Easy to use, inspires new ideas, built like a tank, great software!
Anyone who thumbs their noses at these products is an extinct dinosaur. The megaphone presets (of which there are many), distorted vocals, reverb and delay effects are worth the cost. Then add the voice doubling, octaves up and/or down, and other harmony effects. Most of you [singers] have doubled a vocal track in the studio. Now you can get that sound on stage. Highly recommend this product to any singer who isn't singing Opera. One of my favorite settings is the Rockabilly slap-back!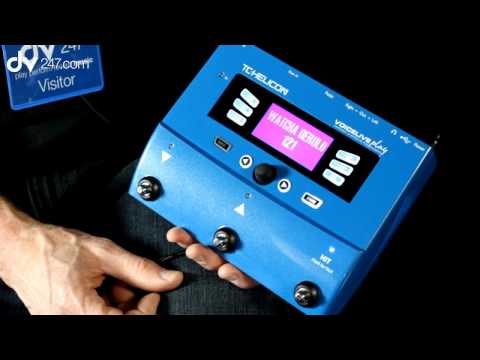 TC Helicon VoiceLive Play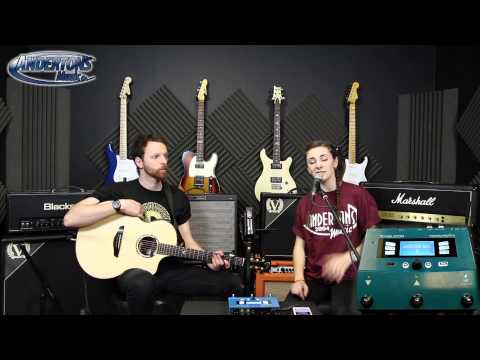 Andertons TV - TC Helicon VoiceLive Play - Hannah Boulton
Popular Multi Effects Pedals