The classic DS-1 Distortion pedal provides a harder distortion effect for guitar and keyboard sounds. Instead of toneless, fuzzy distortion, the DS-1 faithfully reproduces all the subtle nuances of playing dynamics--at any volume. read more
CHECK PRICE ON
AS FEATURED IN
Vanilla Dream
Many people will shit on the DS-1, given the chance to. The common knocks are "stale" "standard" and "cheap". But hey, there's a reason it's so standard. It does the job. It does it very well. You might think that it's vanilla, but as Josh Homme once said, "People use vanilla as a synonym for boring… When really, vanilla is the King Shit of Fuck Mountain of ice cream flavors in that, you know, it's worked its way to the front."
with so many boutique pedals around I actually get excited seeing guys rocking a ds1 or ts9 these days and sounding pretty good in a band context... I've been on this no-nonsense kick lately, just guitar and a straightforward vox amp, and a guy busting out some great rock n roll with a cheap strat, DS1 and a beatup old marshall that his dad bought him? that's pretty alright with me! No-nonsense there. Your hands are gonna make it sound good or not.
yes jim, best pedal going
anyone who says otherwise were going to have problems
Versatile Noise Pig...
Although owned and used this pedal for year I've only really just started to really get to grips with it. Forgot my amps switch pedal one practice so used this instead, found with a bit of patience I could get a reasonable OD tone along with the usual distortion....like all Boss pedals it's built like a brick hits house...
5y
almost 5 years ago
edited almost 3 years ago
Love it and the best part is its £35 new
So I bought this when I was 13/14 basically trying to mimic the tone of Kurt Cobain. That aside I love this pedal and use it for my main distortion sound I have the tone around 1/3 the way up any higher than noon I find it starts to get quite brittle sounding and crappy really and I have the gain set to around 3/4 the way up if I'm doing recording I roll it back to about 1-2 oclock. Very good for the money I find and can get a nice overdrive tone from it withe the gain set quite low. My 5 year warranty is now expired but will you ever need it? probably not. Its a very in your face mid orientated distortion and I'd buy a new one in a heart beat if I was to some how kill it.
This is now my 3rd one. It always seems to find its way back to me, although this time it was my daughter who managed to put £100 on one on ebay... -.-
the 'ol DS1 gets no respect in these fancy-pants boutique times... it powered many a furious punk record
It has a place in the so called "Rock History", but in all fairness it sounds like s**t.
I apologise for being so cynical by the way
It sounds like shit that is true but for what I play it fits the bill most the time, have finally got a replacement for it though. I might mod it, its a great modding platform!
right, tone around half level and distortion 10, and wallow in the splendor :)
Honestly one of the best pedals ever made.
This was the first pedal I ever bought, & it's still on my pedalboard despite having many more expensive distortions on there. I also bout a used DS-1 for my best friend who plays both guitar and bass. He adores it just as much as I do.
4y
about 4 years ago
edited about 2 years ago
Hate it or love it
So, here we have the old Boss DS-1. It is hate or love pedal, nothing in between. I use completely stock DS-1 from 1995 with ROHM opamp and I find that version the best. Sounds almost clean at low distortion level and that makes it a perfect boost pedal. Yeah, a boost. It might sound like a crap if you use it as a standalone dirt unit and I do not recommend it. Put it in front of a already driven amp, spend some time to make a perfect conjunction of a amp - DS1 - guitar vol knob and your amp will sing. Trust me!
Good to start with. In my opinion it isn't so good.
I got this pedal because it seems like everybody's first distortion pedal. Now, having experience with this pedal, I don't like it very much. It has something to do with the tone. The Boss DS-1 just isn't my kind of pedal.
good
It's a boss distortion pedal, what else can I say other than it's a great sounding pedal for only $40.
Just Great
Great pedal, great sound, perfect and recomend this for grunge music.
I didn't know anyone still talked about grunge.
Decent Pedal for the price
This was the first pedal I ever got. I think it is decent for the small price you have to pay. You can get some nice tones from it
This is one of those pedals everyone has used so a short review is totally appropriate.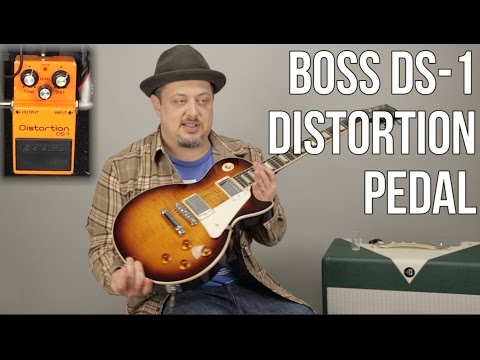 Guitar Pedals for CHEAP! Boss DS-1 Distortion Pedal - Thursday Gear Video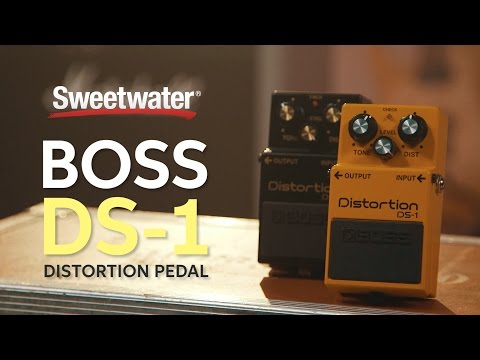 BOSS DS-1 Distortion Pedal Review
Boss DS-1 Distortion Guitar Pedal Explained Demo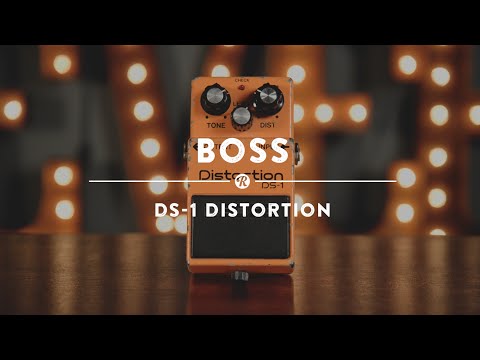 Boss DS-1 Distortion | Reverb Demo Video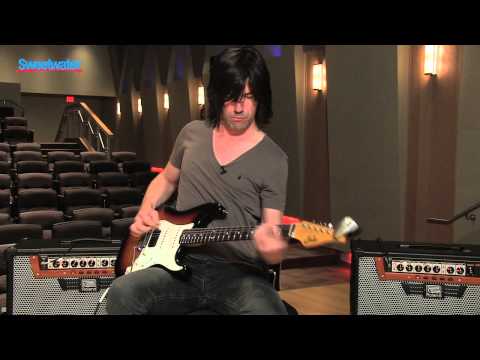 BOSS DS-1 Distortion Pedal Demo by Pete Thorn - Sweetwater Sound
Description
The classic DS-1 Distortion pedal provides a harder distortion effect for guitar and keyboard sounds. Instead of toneless, fuzzy distortion, the DS-1 faithfully reproduces all the subtle nuances of playing dynamics--at any volume.
Specifications
Tone, level, and distortion knobs on face
Super-tough construction