Furman PL-PLUS Power Conditioner/Light Module
The Furman PL-PLUS Power Conditioner and Light Module features eight AC outlets in the rear which are controlled by a switch in the front. It also consists of dual rack lights with independent dimmer switch in the front (white/blue knob) as well a... read more
CHECK PRICE ON
Reviews
Trusted musician and artist reviews for Furman PL-PLUS Power Conditioner/Light Module
5.0
Based on 1 Review
Great Power Conditioner
This has been on my rig for years, great power conditioner.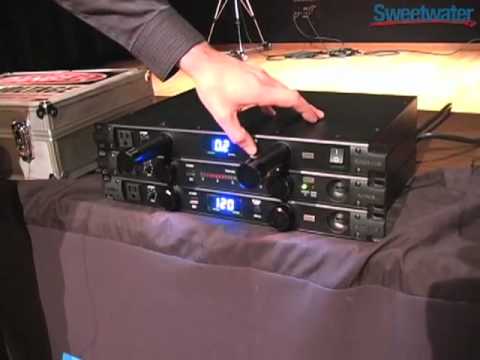 Furman PL-PLUS DMC Power Conditioner Overview - Sweetwater
Description
The Furman PL-PLUS Power Conditioner and Light Module features eight AC outlets in the rear which are controlled by a switch in the front. It also consists of dual rack lights with independent dimmer switch in the front (white/blue knob) as well as line voltage monitor reading from 90 to 128V, high voltage surge and transient suppressor with an improved RFI/EMI interference filter (noise from fluorescent lights, electric motors and radio transmitters) and a rear master switch which features a large power indicator.