Pioneer DDJ-SP1 DJ Sub-Controller for Serato
Designed for Serato software users, specifically for "Serato DJ," the DDJ-SP1 is a slim and compact sub-controller that uses multiple performance pads, controls, buttons, and knobs to trigger a variety of unique audio samples and effects. The DDJ-... read more
CHECK PRICE ON
Reviews
Trusted musician and artist reviews for Pioneer DDJ-SP1 DJ Sub-Controller for Serato
5.0
Based on 2 Reviews
As I start to integrate more and more of Serato DJ's features into the set, I'm now finding my Denon DN-HC1000s is struggling to keep everything I need at my fingertips. As such I'll be looking at switching to this amazing little controller which brings all of the performance section of the DDJ-SX controller to the DVS user.
Best add-on Midi Controller out there.
Everything works plug and play with Serato DJ. Total control at your fingertips!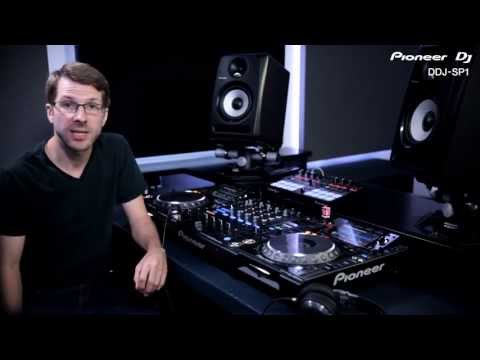 DDJ-SP1 Add-On Controller For Serato DJ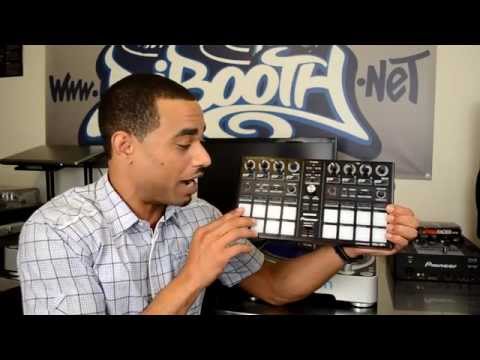 Pioneer DDJ-SP1 Serato DJ Sub-Controller Review Video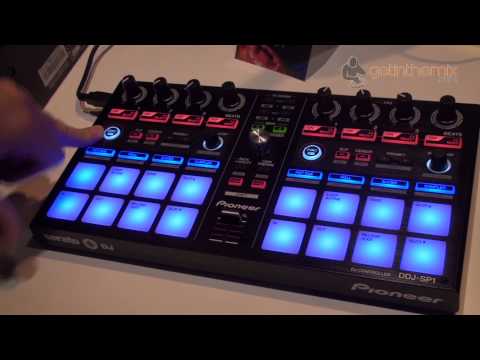 Pioneer DDJ-SP1 DJ Controller at BPM 2013
Pioneer DJM-900SRT and DDJ-SP1 Demo with Serato DJ 1.5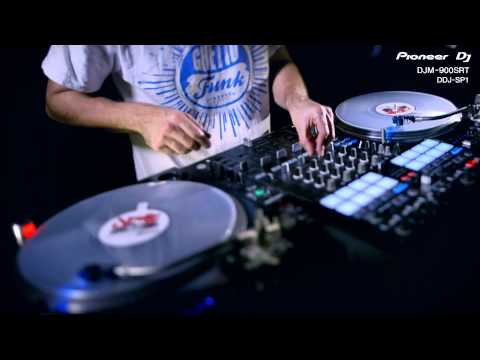 UK DMC Champion JFB on Pioneer DDJ-SP1 and DJM-900SRT Serato DJ Edition
Description
Designed for Serato software users, specifically for "Serato DJ," the DDJ-SP1 is a slim and compact sub-controller that uses multiple performance pads, controls, buttons, and knobs to trigger a variety of unique audio samples and effects. The DDJ-SP1 is designed to be the ideal companion to Pioneer's new DJM-900SRT mixer but can also be matched with other systems via its MIDI controller functionality. The DDJ-SP1 takes your current DVS or controller setup and gives it the top performance features from the DDJ-SX, making it possible to combine the feeling of vinyl and CDJs, with the endless creativity that controllers introduced.
Designed for portability, the SP1 has a rugged build with an aluminum faceplate and requires only one USB connection to get going, so its perfect for gigs and clubs. The layout is simple and easy to navigate. The left and right sections both have the same controls for each deck, including the same 16 velocity-sensitive pads found on the DDJ-SX. When used with the sampler, they allow for truly expressive hands-on performance. You even get a dedicated sampler volume fader in the center for leveling it into the mix. Not only are the pads useful for sampler functions, use them to trigger hot cues, engage loops, loop rolls and remix the track using the Slicer function. There's a Sync button to keep the BPMs of your mix locked in, and a Slip button that enables you to use all of the features of Serato DJ, but never lose your track positioning or timing.
Serato DJ comes with a wide range of effects developed by iZotpoe, and they can each be fully controlled with the two FX sections located on the SP controller. You get a level depth control for each of the three effects that you have engaged, and a beat timer control. Each effect can also be triggered using the individual on/off switches. In the center you individually assign the FX, and performance controls to any of the four decks. This is also where you can find the browse controls where you can load tracks to the selected decks. The SP1 also has a dedicated Serato Video Control Mode, allowing you to add FX and transitions during your mix. The SP1 can integrate with any Serato system, so you can use your existing soundcard and DJ set up to get your music going and use the SP1 to perform with Serato DJ's enhanced features.
Sub-controller designed for Serato software.
Specifications
Eight illuminated, velocity sensitive performance pads per channel
Dedicated sampler volume slider
Slip mode function enables continuous music playback in the background
FX Knobs/Buttons for operation of iZotope effects
Rugged build, aluminum faceplate