Same layout, size, and platter as the CDJ-2000NXS, but leave your CDs at home.
Pioneer's XDJ-1000 Performance Multi Player ditches CDs and goes strictly digital. Adopting the same advanced layout, size, and ergonomic platter as the professional s... read more
CHECK PRICE ON
Recommend Related Items & Pairings
This is where you can recommend to readers an alternative - or gear that goes with - Pioneer XDJ-1000. What gear sounds similar, is less expensive, higher-end or boutique, etc.?
ADD YOUR RECOMMENDATION
Top notch for at home
Excellent players I bought at www.tonecontrol.nl! I play with USB or linked players, so no need for CD's for me. The options and under the hood performance is not at the level of the club-standard CDJ2000's, but to my humble opinion those are way too expensive to be in a set-up at home. These XDJ-1000's are more than sufficient for that set-up. To me they are the best choice and give the best value for money.
GREAT!
Perfect for the home setup! Has everything you need to prepare yourself for a club set on cdj 2000nx
Recommended For New CDJ Users
I was debating on getting the CDJ2000nxs or this XDJ1000, obviously the 2000s look more well built along with the idea that they can play so many different formats were definitely reeling me in. However, with a $1000 difference I decided to take the chance by getting two XDJ1000s for my home setup rather than a nexus setup. I got to say, this thing works really well for the price you're paying for Pioneer gear. Yes, it does not have a CD player, however HID works pretty well with most DJ softwares along with the rekordbox feature it definitely is a killer player.
Although, that being said, I do miss the physical buttons on the CDJs. Most features have been moved to the large touch screen on the XDJ1000s, however this is just a personal preference of wanting physical buttons instead of a touch screen.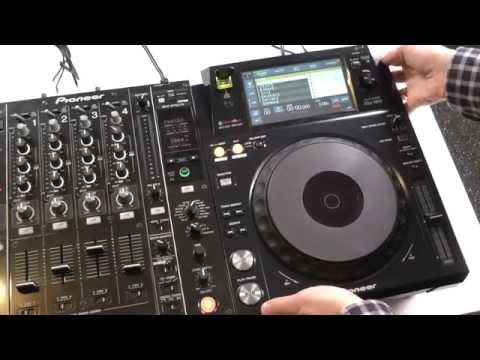 Pioneer XDJ-1000 Talkthrough & Review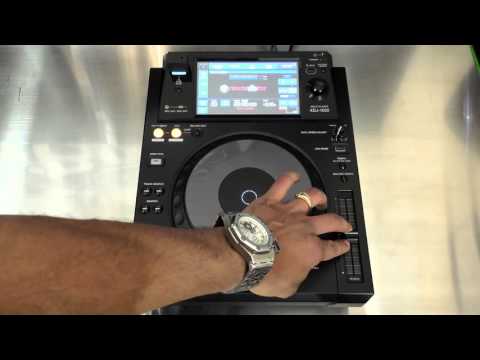 Pioneer DJ XDJ-1000 Review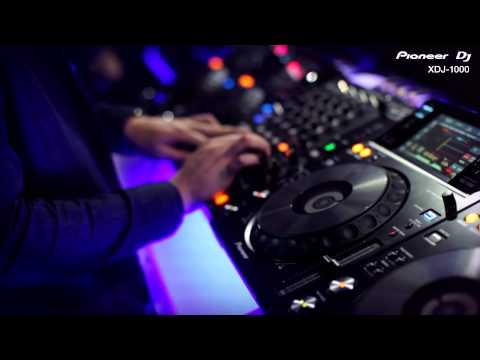 Pioneer XDJ-1000 Official Introduction with Pedestrian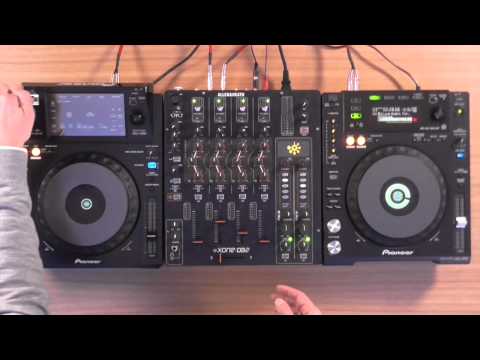 Pioneer CDJ-850 vs XDJ-1000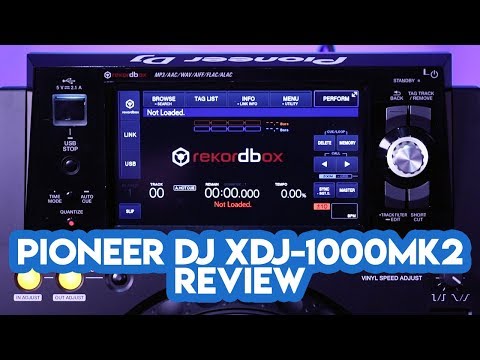 Pioneer DJ XDJ-1000MK2 Review
Description
Same layout, size, and platter as the CDJ-2000NXS, but leave your CDs at home.
Pioneer's XDJ-1000 Performance Multi Player ditches CDs and goes strictly digital. Adopting the same advanced layout, size, and ergonomic platter as the professional series CDJ-2000NXS, the XDJ-1000 offers a wealth of DJ performance functions and adds the convenience of touch screen, utilizing a large 7" full-color high resolution touch panel display for access and control of multiple features. Users can quickly see and execute a variety of commands that were once only accessed through physical buttons. With the convenience of its large touch display, users are provided with faster control, more information, and the ability to toggle through different screens to make DJ performance easier. The XDJ-1000 features a large JOG wheel, PRO DJ Link, rekordbox compatibility, Wi-Fi connectivity, and more.
Large, full color touch screen with intuitive GUI
The 7-inch, full color LCD touch screen gives DJs instinctive control and enables the ultimate creativity. The GUI is divided into three sections: Browse, Play and Perform, so DJs can effortlessly see and access all the features they need, without the screen being over-crowded.
Faster browsing with Qwerty KEYBOARD and KEYWORD SEARCH
The Browse function is speedier than ever, with the ability to call up a Qwerty keyboard and search for keywords, and scroll using the touch screen or large rotary dial. Plus DJs can choose how they view tracks: list, artwork, or custom view.
Professional features including Quantized BEAT JUMP/ LOOP MOVE
BEAT JUMP*
enables DJs to jump backwards or forwards 1,2 or 4 beats from the current playback position.
LOOP MOVE*
after DJs have created a loop, they can navigate 1,2 or 4 beats backwards or forwards through the loop.
Auto loops and cues
DJs can instantly trigger loops and cues they've prepared in rekordbox.
QUANTIZE*
uses the track's beat grid to ensure loops and cues are set and triggered in time with music.
BEAT SYNC*
looks at the rekordbox beat grids, on up to four connected players, and snaps them to the beat of the master deck.
SLIP MODE
silently continues track playback during a loop, reverse or scratch and brings the music back at the right point when the DJ exits the performance.
NEEDLE SEARCH
lets DJs slide their finger along the ribbon to intuitively access any point in the track, just like with vinyl.
ACTIVE LOOP
DJs can use rekordbox to set an Active Loop at the end of tracks to ensure they're never caught unprepared again.
*Works with music that has been beat-analyzed by "rekordbox"
MY SETTINGS function including color-coded USB port light
DJs can chose their personal preferences in rekordbox - including QUANTIZE ON/OFF and MASTER TEMPO ON/OFF - and the XDJ-1000 will automatically download them. Plus DJs can color code their playlists in rekordbox, e.g. red for techno or blue for drum & bass, and the light around the USB port will reflect that setting for ease of identification in the booth.
Professional layout for familiarity at home and in the booth
The XDJ-1000 mirrors the layout of the club standard CDJs, so DJs can perfect their sets at home and move effortlessly to the booth to perform. The 206 mm jog wheels are the same size as those on the CDJ-2000NXS, for instant familiarity wherever a DJ plays.
DJs can load and browse music using Wi-Fi* or USB connection
In addition to USB keys, DJs can load rekordbox-ready music from PCs, laptops and smartphones using a Wi-Fi or USB connection. They simply connect a device running rekordbox (PC/Mac) or the rekordbox app (iOS/Android) to the XDJ-1000 and then browse and load tracks from the device's screen. Devices connected via USB will even be charged during performance.
*Commercially available wireless LAN router separately required for Wi-Fi connection.
Includes recordbox music managament software
The XDJ-1000 includes Pioneer's rekordbox music management software for advanced preparation of music. Available in versions for Mac and PC, users can configure, edit, and save a history of music sets. For added convenience, Pioneer also offers the rekordbox App, which enables users to prepare and manage music stored on their portable devices as well as create playlists, cue/loop points and beat location settings, and perform waveform analysis on the go. The rekordbox App can also be wirelessly synched with a PC or Mac utilizing the Pioneer rekordbox music management software. The App is compatible with iOS and Android devices and is available at no charge in the App Store or Google Play.
Specifications
Professional multi player with the look and feel of the CDJ-2000NXS
Large 7" full color touchscreen with intuitive GUI
New Beat Jump/Loop Move function
Includes rekordbox music management software
PRO DJ LINK function expands scale of DJ performances