Introducing a new addition to the DigiTech Whammy Family -- Whammy DT! We've taken the premier pitch shifting effects pedal added drop tuning and true bypass to bring you the ultimate Whammy pedal, the Whammy DT. With the Whammy DT, you can modify... read more
CHECK PRICE ON
Must-have!
Pedal is perfect apart from the slightly robotic sound of pitch shifting, and an increase in background noise when on. Pro's far out-way the cons.
Use it heaps
You can make it a chorus, octave pedal, harmonizer or just be Tom Morello
Useful workhorse
Its a harmonizer, pitch shifter, and even has chorus capabilities. The most useful pedal on my board.
One of the most fun effects I've played with. I love generating new tones, textures, and layers with this this after my boss octave pedal in the chain. Just growls.
Truly useful and fun to experiment with. Pretty easy and straightforward to use and compliments playing rather than getting in the way.
Awesome
At first I thought i did not need it. But now, I can´´t go without it
Whammy
Very specific pedal but the detuning feature is excellent if you like to down tune your guitar.
my main whammy pedal
it is my main whammy pedal, I also have a bass one, but I use this one most of the time. I love it and would totally recommend.
Amazing pedal - such a handy piece of equipment
This pedal is so handy for me. I play in a lot of different tunings so I bought this mainly for the drop tune function (though I like using the whammy too) and it now means I can just use the one bass for all different tunings. I would say though if you are playing at home to use headphones as you can still hear the strings of the bass in their proper tuning and it can be confusing to hear this. In a live situation I imagine it wouldn't be as bad, but I have yet to determine that.
Good
Combines the ability to play in multiple different turnings without changing your guitar, with the ability to use the whammy pedal!
Great slides
Loving this for the awesome note slides. Using it mainly on guitar with a lot of reverb & delay over it. Sends you right into space :)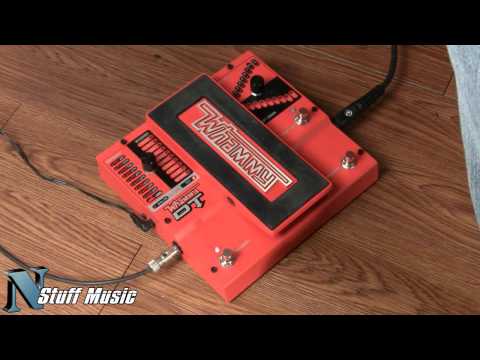 DigiTech Whammy DT Pedal with Drop Tuning and True Bypass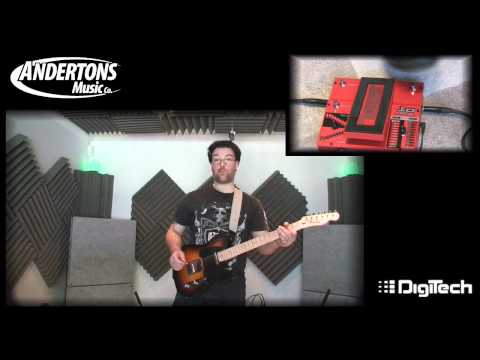 Digitech Whammy DT Demo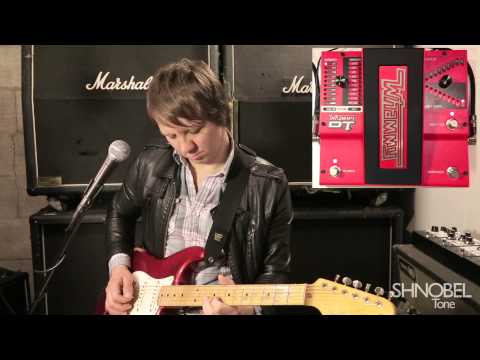 Digitech Whammy DT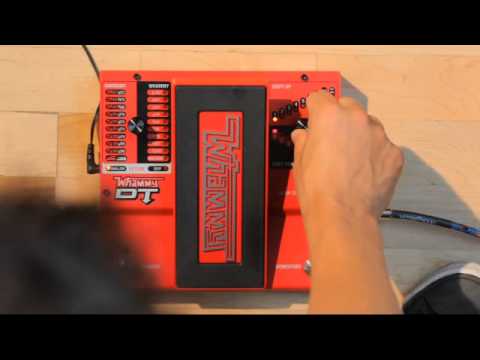 WhammyDTDemo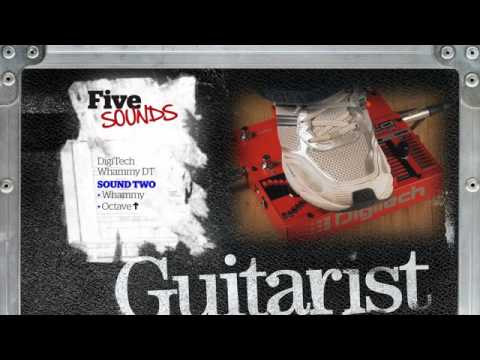 DigiTech Whammy DT video review demo Guitarist Magazine HD
Description
Introducing a new addition to the DigiTech Whammy Family -- Whammy DT! We've taken the premier pitch shifting effects pedal added drop tuning and true bypass to bring you the ultimate Whammy pedal, the Whammy DT. With the Whammy DT, you can modify your tuning without having to change guitars or pause awkwardly to make adjustments for the next song. Key changes are at the tips of your toes and take just moments, which is crucial when the audience is feeling your vibe. Pitch shifting effects really help your guitar performance stand out and the Whammy pedal has been the core pitch shifting effect for famous artists for over 20 years. Now add full drop and raised tuning in addition to classic Whammy shifting to your effects arsenal and find out why the Whammy DT is the premiere pitch shifting effects pedal for every guitarist.
Specifications
True Polyphonic Pitch Shifting and Whammy effects in a single pedal
Drop or Raised tuning by 7 half steps or an entire octave
Classic Whammy voicings
Momentary footswitch for Hammer-on and Pull-off effects
True Bypass
FS3X* input for hands-free selection of Whammy and Drop Tune settings
Classic style rugged metal Whammy chassis
Durable, road worthy metal footswitches
MIDI Input
¼" Guitar Input
¼" Output
9V DC Power Adapter included