Level Boost Pedal with Up to 20dB of Gain Boost, True Bypass Circuitry, and Momentary/Latch Switching Modes read more
AS FEATURED IN
Recommend Related Items & Pairings
This is where you can recommend to readers an alternative - or gear that goes with - TC Electronic Spark Mini Booster. What gear sounds similar, is less expensive, higher-end or boutique, etc.?
ADD YOUR RECOMMENDATION
Level Boost Pedal with Up to 20dB of Gain Boost, True Bypass Circuitry, and Momentary/Latch Switching Modes
20 dB of boost
Level knob - boost levels or drive amps to peak performance
Prime-Time - seamlessly toggle between latching and momentary modes
Place after existing distortion/overdrive to enhance drive sounds
Add grit, life and compression to your tone
Add body, punch and warmth to pickups
True bypass
DC adapter sold separately
Tech Specs

| | |
| --- | --- |
| Analog/Digital | analog |
| Power | 9V |
| Effects | boost |
* Product prices and availability are updated by Equipboard every 24hrs and are subject to change. Equipboard may receive compensation for purchases made at participating retailers linked on this site. This compensation does not affect what products or prices are displayed, or the order of prices listed. Learn more here.
Reviews
Trusted musician and artist reviews for TC Electronic Spark Mini Booster
4.5
Based on 21 Reviews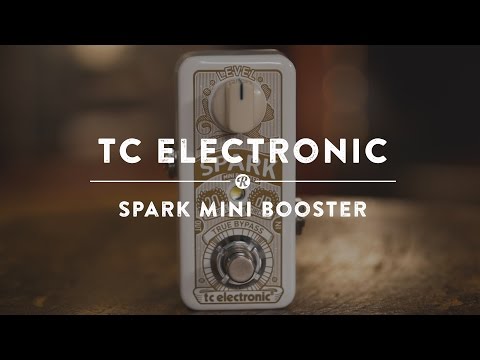 TC Electronic Spark Mini Booster | Reverb Demo Video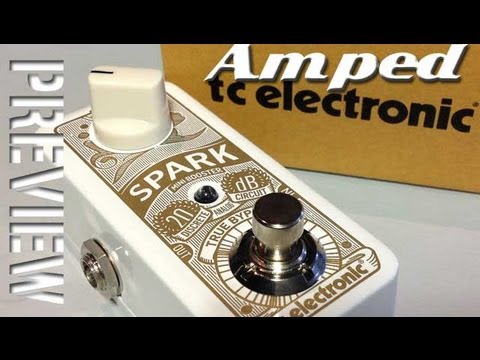 Review: TC Electronic Spark Mini - Clean Boost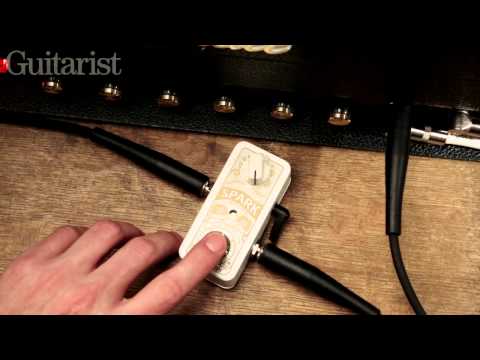 TC Electronic Spark Mini Booster pedal demo
Popular Boost Effects Pedals