Boss NS-2 Noise Suppressor
The Boss NS-2 Noise Suppressor Pedal effectively eliminates noise and hum from the input signal while preserving the original sound's tonality. Natural attack and envelope remain unaffected by suppression of the noise components. read more
CHECK PRICE ON
AS FEATURED IN
Basic Noise suppressor
Does what it does, but there are more accurate, better ones out there. The price and the effects loop, along with the DC out ability are the main advantages of this pedal.
Decent noise suppressor.
Does the job well, but does suck tone a bit. It also cuts off some sustain, yet it's manageable. The trade-off of having no noise when not playing is worth it to me.
4y
almost 4 years ago
edited over 1 year ago
Noise almost gone!
Managed to find one second hand at half the usual price, and does a good job of removing noise from the pickups and noisy pedals!
Good noise gate if you know how to dial it in...
If you don't have the experience, time or patience to dial in the right gate for your sound then I'd recommend an ISP Decimator or Decimator 2. Especially if you're a metal head.
Beautiful Silence
The most important pedal at my pedalboard.
its great
i use it to filter the noise on the dirty channels and like a power estainos of my pedals its great
Highly Practical
One of the pedals that never comes off my board. Works great, gets rid of the hum from running my rig hot and when using single coil pickups.
Does what it does, and does it well.
Is it the cheapest? Nope. Is it the best? Depends on what you are looking for. But there is no question that when it comes to getting rid of the hiss and other non-musical stuff coming out of your effects chain, the NS-2 is the standard. It is what everything else is compared to. Lots of options make it very adaptable to a wide variety of configurations. It's not glamorous or sexy, but when you need to tame a massively overdriven distorted effects chain, it'll just work.
No more noise.
This pedal cuts out the hum and buzz from the signal coming from your Bass, Guitars, Synths, and Mics to your amplifiers.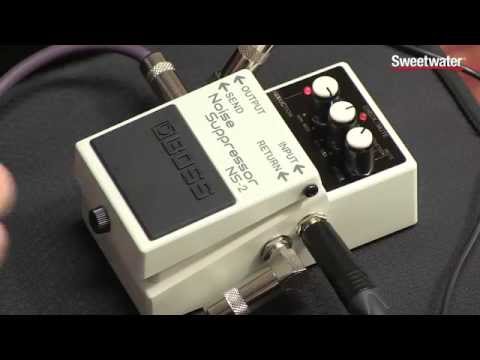 BOSS NS-2 Noise Suppressor Pedal Demo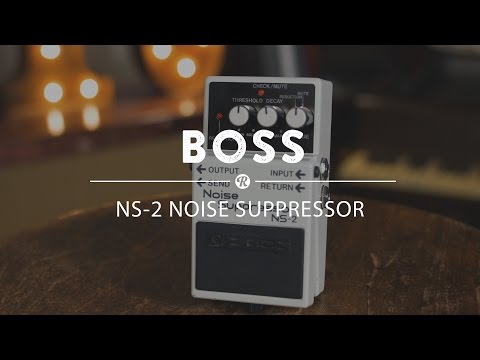 Boss NS-2 Noise Suppressor | Reverb Demo Video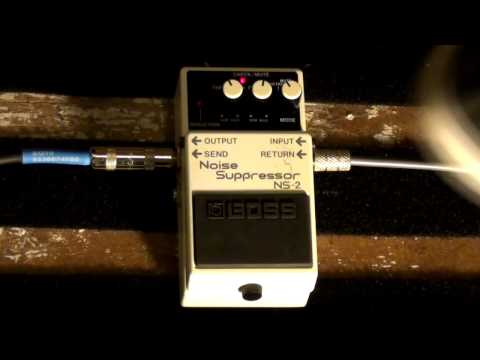 BOSS NS-2 Noise Suppressor Pedal
Boss NS-2: Noise Suppressor Guitar Pedal 1 of 3
Description
The Boss NS-2 Noise Suppressor Pedal effectively eliminates noise and hum from the input signal while preserving the original sound's tonality. Natural attack and envelope remain unaffected by suppression of the noise components.