Great bit of kit.
Great bit of kit, use this for recording samples or live recordings.
not only a portable recorder but an interface as well
I use it both as a field recorder and usb interface. sounds great. Very well constructed.
Great Product 50% Audio interface.
For me it is suppose to be an audio interface. The only interface output for my monitors is an 1/8 3.55mm trs port located in the front of the device. it is for me in a bad location of the device because i have this cable coming out the front of my device and i've been forced to go from 3.55mm stereo to dual xlr to my monitors. now i feel like i need an additional audio interface. For being such a new product it really should have a USB`3.0 connection and it only has the USB2.0 making it slow at transfer and as an audiointerface. Needs improvements and now looking to need to buy more gear .
Handheld Recorder Review (Full): Zoom H6, H5, H4n, Tascam DR-40, Roland R-26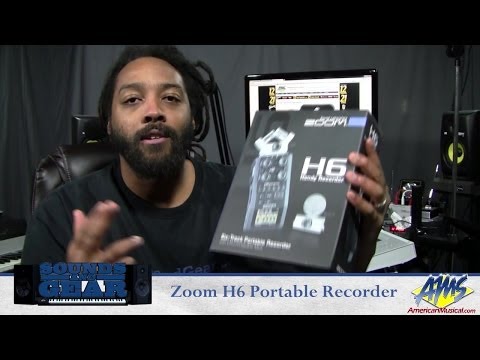 Zoom H6 6 track portable digital recorder review for American Musical