Synth Engine Guitar Effects Pedal with Three Operation Modes, Infinite Sustain, Controllable Glissando, and Built-in Effects Loop read more
CHECK PRICE ON
Reviews
Trusted musician and artist reviews for Electro-Harmonix Superego Polyphonic Synth Engine
4.5
Based on 6 Reviews
Its the Freeze on stereoids!
A great little bit of kit, which works like the EHX Freeze, but is expanded with additional in/outs and is much more controllable over the sound whether you're freezing chords or making crazy sounds. Great addition alongside POGs.
Secret Weapon
I've been using this to freeze the tonic chord of some songs add it as a layer in the background of songs. It adds a lot of nice depth to the mix.
So original
It's like an evolution synth-type of the Freeze. Lots of options. They just have to fix the switch sensibility, it's the worst of this pedal.
instant love
For the style of music i've been playing, this was a no-brainer. the freeze is a great concept and this takes it even further. Right now, I have a pitch fork in its effects loop and makes for some great organ like sounds.
YES
Basically I use this pedal to form ambient pads and long sustained chords and solos. It's very particular and it's beautiful to twin its knobs during your playing. The Superego is the main pedal used on the track "Introduzione" by Le Piccole Morti: https://lepiccolemorti.bandcamp.com/track/introduzione
Cool, but hard to find a use for
I've had this for a while and absolutely love it. You can get some awesome sounds out of this when you really start experimenting,but trying to find a practical use for it can sometimes be quite hard. Good fun though!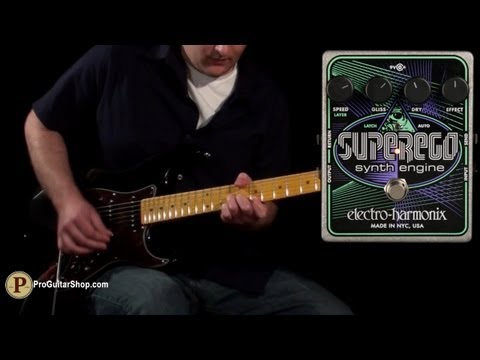 Electro-Harmonix Superego Synth Engine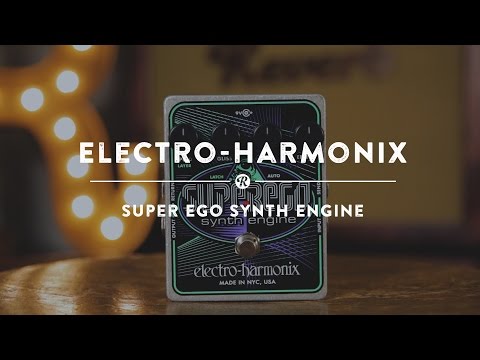 Electro-Harmonix Super Ego Synth Engine | Reverb Demo Video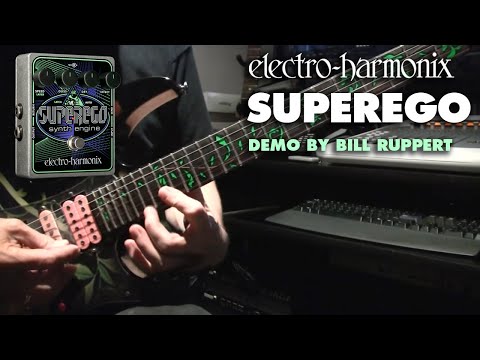 Electro-Harmonix Superego Synth Engine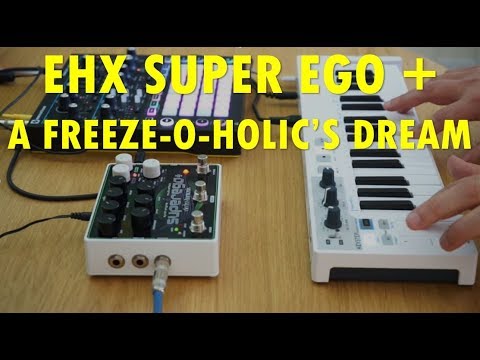 EHX SuperEgo+ Plus review: A Freeze-o-holic's dream by Electro-Harmonix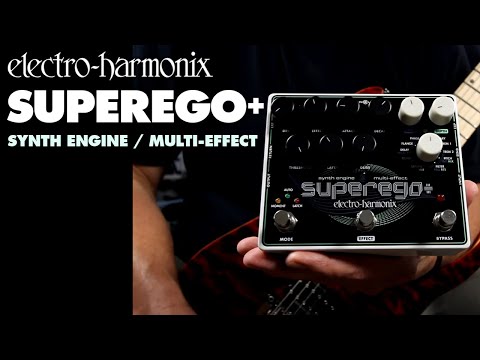 Electro-Harmonix SUPEREGO+ Synth Engine/Multi Effect
Description
Synth Engine Guitar Effects Pedal with Three Operation Modes, Infinite Sustain, Controllable Glissando, and Built-in Effects Loop
Specifications
Latch, Momentary and Auto modes
Speed/Layer, Gliss, Dry and Effect knobs
Footswitch