The Legenday and classic original POG won top awards from every major magazine on every continent for its flawless polyphonic tracking and musical flexibility. The Micro POG delivers the same perfect tracking and smooth polyphony in a simplified d... read more
CHECK PRICE ON
AS FEATURED IN
Rock n Roll
You can get amazing tones with this pedal, its great for rock guitar riffs!
qual outro pedal você acha que pode substituir ele? que seja de preço bom ?
Great Tones- everybody tries to steal mine
This pedal can add so much color to your tones in so many ways. From bass-like fat tones, to organ-esque and sitar effects, this thing is pretty much the bees-knees of octave pedals.
It's a POG
It does what everyone knows it does and it does it well. Electro Harmonix can do no wrong it seems as this pedal is one of the most popular octave pedals on boards of many musicians across the globe.
Great pedal. Extremely Versatile. Gives you a ton of sounds
Organ like Sound
Got it 3 Years ago. Prefered the Organ Sound over all the Artifical Sounding Octaver/Pitchshifter Pedals for Bass a lot.
Nowadays there might be better Pitch Shift Pedals on the market like the Hedra and the Brainwaves pedals but i didnt play those pedals enough to be sure about that.
3y
over 3 years ago
edited 11 months ago
It's all about that bass
It's an easy-to-use pedal that has only 3 knobs. It helps my guitar sounds like a bass plus it can split the signal into 2 different amps. I use this to get the bass tone.
Organic
Simple and easy to use. Three knobs, three octaves. Ballsy lows and nice organ sounding highs if blended with the right delay.
Love this polyphonic
Great natural polyphonic sound and I use with a blue sky reverb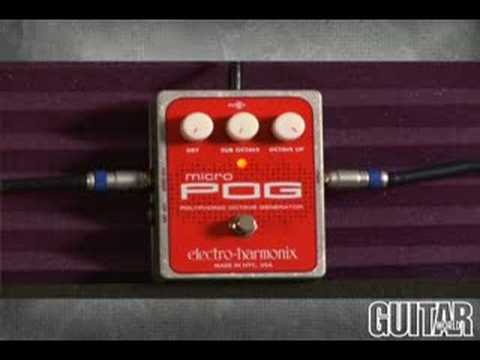 Electro-Harmonix Micro POG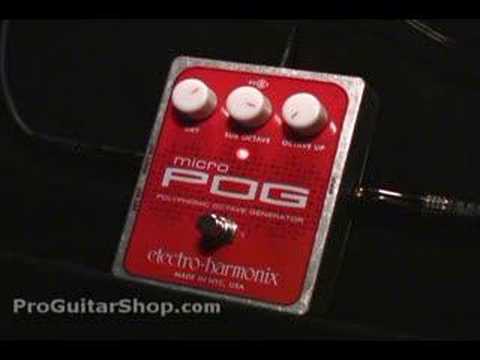 Electro Harmonix Micro POG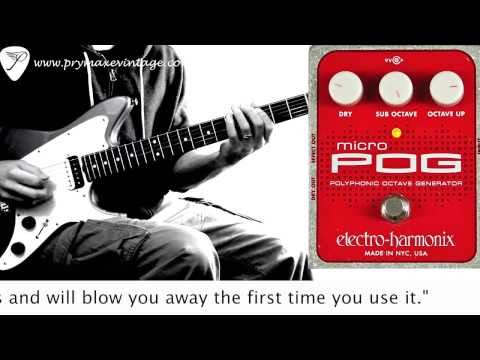 Electro-Harmonix Micro POG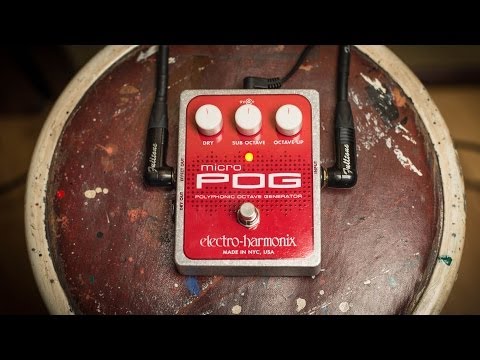 Electro-Harmonix Micro POG Demo
Description
The Legenday and classic original POG won top awards from every major magazine on every continent for its flawless polyphonic tracking and musical flexibility. The Micro POG delivers the same perfect tracking and smooth polyphony in a simplified design. Now in a small pedalboard-friendly diecast chassis, the Micro POG delivers and will blow you away the first time you use it.
Specifications
Super fast tracking
Glitch-free polyphonic output
Dry, Sub Octave, and Octave Up controls
Dry and wet outputs