Recommend Related Items & Pairings
This is where you can recommend to readers an alternative - or gear that goes with - Native Instruments Reaktor Software Synthesizer. What gear sounds similar, is less expensive, higher-end or boutique, etc.?
ADD YOUR RECOMMENDATION
Reviews
Trusted musician and artist reviews for Native Instruments Reaktor Software Synthesizer
4.5
Based on 44 Reviews
Weirder still...
Same thing with Massive I had no idea I even had this! I must have been drunk shopping. Meh, I'm cool with drunk me. Good stuff.
So weird I had no idea I had this or Massive! The fuck? Already got Massive on a track I started today. F'n fun!
Your Plattform for everything!
Need a synth? Use Reaktor Need a Compressor? Use Reaktor Need a coffee? Fuck Starbucks with some skills I'll use Reaktor
funniest legit review I've read in a while.
Amazing modular software
I love the ability to build different instruments and effects, and the addition of Blocks makes it act more like a typical modular synth. There are some things about the Blocks implementation that I think could be improved, but this software is fantastic and inspiring. There is also a HUGE library of user-created ensembles that gives you a lot of premade options,, which you can then customize. or you can build things starting from scratch.
Cool synth bro!
I still haven´t learned how to use it like a real synth pro, but from what I´ve seen it can do, I can´t wait to use it on my tracks!
Very strong, very confusing
This is a weirdly functioning plugin, but I still find it great.
Finally got around to getting the full version of this big fella. We'll see what happens!
I use this to resample my reese sounds for DnB. Still only have basic knowledge of the program.
Great!
Top notch for using plugins such as Razor and great for samplers! Top notch software!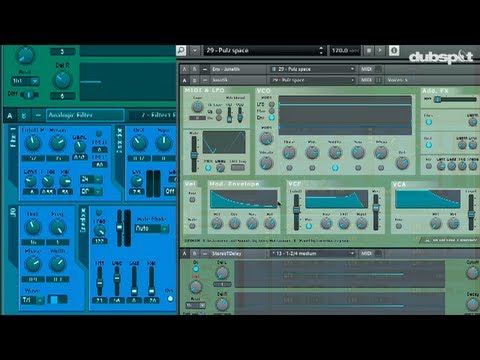 Intro To Reaktor: Sound Design Tutorial w/ Native Instruments Komplete