SynthMaster is an all-around semi-modular software synthesizer and effect plug-in that features many different synthesis methods including VA, Additive, Wavetable, Wavescanning, Phase Modulation, Frequency Modulation, Pulse Width Modulation, Ring ... read more
$79.00
Instant Delivery
Download after purchase.
Software is not returnable
Instant Delivery
Download after purchase.
Software is not returnable
AS FEATURED IN
$79.00
Reviews
Trusted musician and artist reviews for KV331 Audio SynthMaster Software Synthesizer
4.5
Based on 37 Reviews
i like it!
the synth master is synth master... really good presets here!
Really in depth and sophisticated synth. Could spend endless hours customizing sounds. Great tone.
The dev. is a great dude and the synth is a powerhouse monster Perhaps too much synth power for any one person to wield at a given time.
"Perhaps too much synth power for any one person to wield at a given time." --> suggesting this as their new tagline :P
this thing is just great
there isn't a piece of hardware I know of that can do what this guy does. I bought a muse receptor yesterday just so I could use this software when I play live. Its a very cool counterpoint to all my analog gear and yet it doesn't do the same sort of soudns as my digital hardware (dx7, sy22, esq1, cz101)... it cna cover soem of those types of sounds but its got a whole other level of what the fuck going on. Deep like absynth.... beyond razor, massive and serum
More and more pros are using SynthMaster
Hi folks, this is Bulent from KV331 Audio. Our records indicate that more and more pros are becoming licensed users of SynthMaster: Avicii, Paul van Dyke and Tiesto. Those are the three that we could identify recently as our licenses customers.
Cheers
Bulent
6y
about 6 years ago
edited about 5 years ago
Art of Oscilator Modelling
Actually this is one of my fav soft synth that I adore, because oscilators modelled really nice and sound is gorgious.
Download my soundset for it: https://www.producerslunchbox.com/vendor/gokostore/
I actually downloaded this when it was still free (I think it was free), great stuff. But since the latest major update, some of your presets (and mine) don't sound completely the same. Seems like they changed the phase position knob so that it doesn't work in real time.
Yeah... Preparing updates for purchasers version actually. And adding newcomer sounds too.
Great presets
The VST has like 5000 presets and is also pretty good for sound design too. :)
I was just toying with this the other day. Really fun to create sounds on.
Need to try this out, wanna see what all the fuss is about. I know it gets lots of accolades, how does it compare to Sylenth?
Amazingly elaborate and impressive, but beware noisebursts
I still haven't gone through all the presets, let alone really settled down to build sounds from scratch, but this is really an impressive piece of software. However, a couple of times when I was auditioning patches for tracks I would get this horrible deafening blast of static. I emailed the creators and they explained that this could be resolved by deleting a certain directory created during the install. I don't know if the issue has been fully resolved yet...
Have you tried our suggestion ?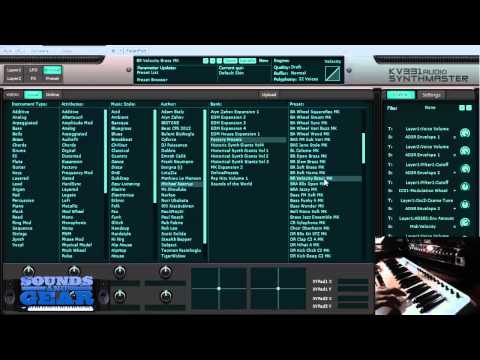 SynthMaster Demo: Exploring the factory presets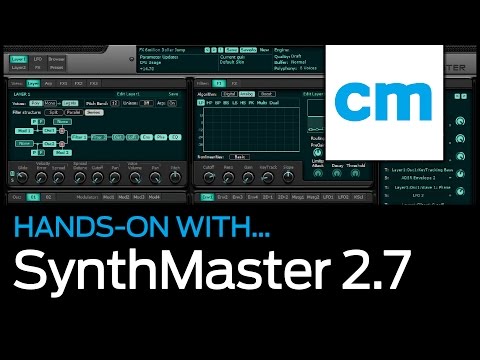 KV331 Audio SynthMaster 2.7: Hands-on with Computer Music Magazine
Martin Garrix makes a track LIVE!! (Dancefair 2015 21 Feb)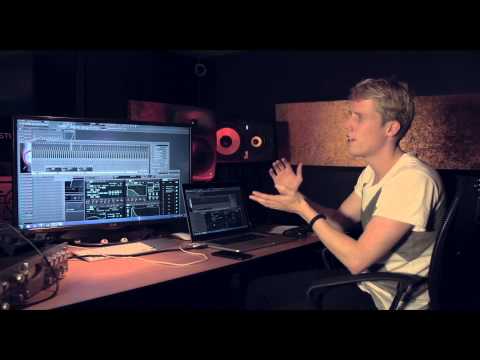 'Wake Up' explained in the studio by Jay Hardway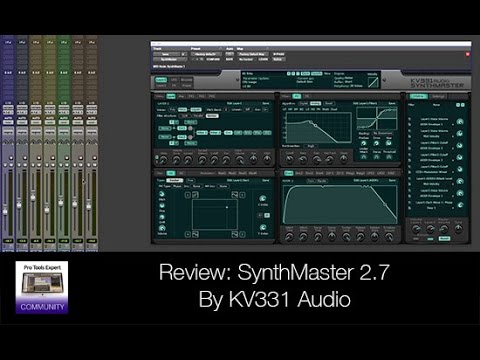 Review of SynthMaster 2 7 by KV331 Audio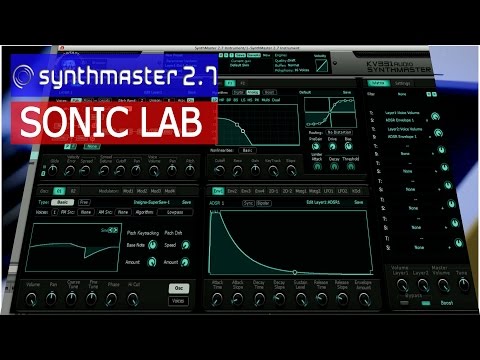 Sonic LAB: Synthmaster 2.7 Software Synthesizer
Description
SynthMaster is an all-around semi-modular software synthesizer and effect plug-in that features many different synthesis methods including VA, Additive, Wavetable, Wavescanning, Phase Modulation, Frequency Modulation, Pulse Width Modulation, Ring Modulation, Amplitude Modulation, Physical Modeling and SFZ Sample Playback synthesis. With its multi-synthesis oscillators, analog modelled/digital filters, flexible effects routing with 11 types of high quality effects and a massive modulation architecture with 95 separate modulation sources and 650+ modulation targets; SynthMaster is a must-have for all synthesizer enthusiasts!