The Orange OR100 is the new top-of-the-line for the OR series. We're talking two channels, up to 100 watts of power (switchable to 70, 50, or 30 watts), a tube FX loop, footswitchable boost, and more! read more
CHECK PRICE ON
Recommend Related Items & Pairings
This is where you can recommend to readers an alternative - or gear that goes with - Orange Amplifiers OR100 100W Dual Channel Tube Guitar Head. What gear sounds similar, is less expensive, higher-end or boutique, etc.?
ADD YOUR RECOMMENDATION
The Orange OR100 is the new top-of-the-line for the OR series. We're talking two channels, up to 100 watts of power (switchable to 70, 50, or 30 watts), a tube FX loop, footswitchable boost, and more!
SOLD BY
AVAILABILITY
REVIEWS
PRICE
* Product prices and availability are updated by Equipboard every 24hrs and are subject to change. Equipboard may receive compensation for purchases made at participating retailers linked on this site. This compensation does not affect what products or prices are displayed, or the order of prices listed. Learn more here.
Reviews
Trusted musician and artist reviews for Orange Amplifiers OR100 100W Dual Channel Tube Guitar Head
5.0
Based on 2 Reviews
Big sound! big Versatility
Just got it in a sale from a big music shop chain in mexico for 1000usd and think is one of my smartest purchases, this thing sound great for almost every genre, im more of a mild gain guy and im loving the sounds but more than that the cleans as tjey have lot of headroom for pedals even in 30w mode. Even if you are looking for hard rock sunds this thing can make it (not much heavy of metal) and with the switchable options of boost you dont need more than a good reverb and the modulation pedals of your choice. No distorsion pedals needed at las you can get a tbe screamer but no more than that is needed. A shame is discontinued
its a jcm800 type of circuit under the hood with a clean channel tacked on :-)
Literally the single best amp
Now this was an expensive one over a grand but as stated it's literally the best amp ever and I have owned allot of amps, Mesa boogie, fender, Marshall even a kemper and this is the best.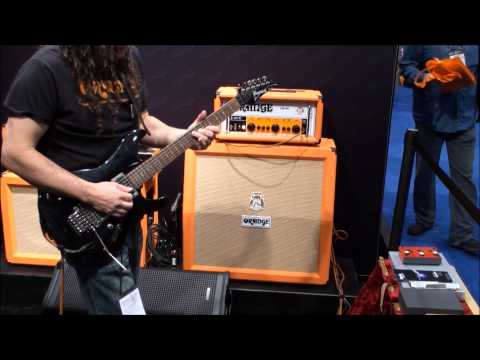 Orange OR100 Tube Guitar Amp Head - Orange OR100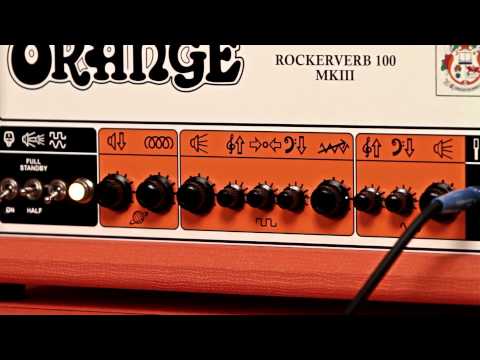 Orange Rockerverb 100 MKIII 100 Watt Tube Head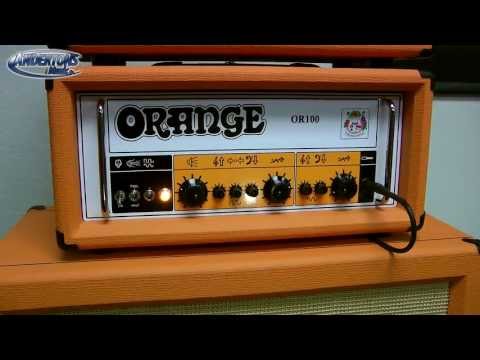 Orange OR100 & Custom Shop 50 Amp Reviews - Chappers & The Captain check out these monsters of tone!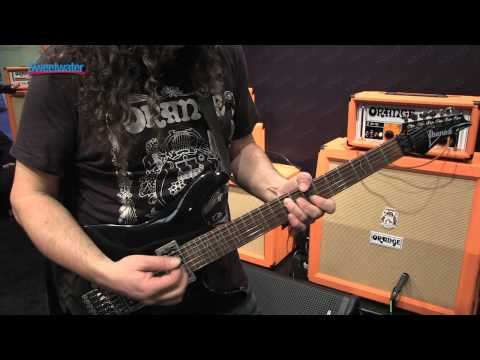 Orange OR100H Tube Amplifier Head Demo - Sweetwater at Winter NAMM 2013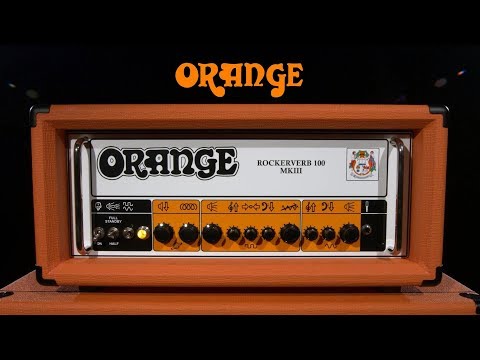 Orange Rockerverb MKIII 100W Twin Channel Guitar Amp Head | Gear4music demo
Popular Guitar Amplifier Heads