Recommend Related Items & Pairings
This is where you can recommend to readers an alternative - or gear that goes with - The GigRig ABY Baby. What gear sounds similar, is less expensive, higher-end or boutique, etc.?
ADD YOUR RECOMMENDATION
---
A 'TheGigRig ABYBABY' can bee seen in this photo of Johnny's pedalboard which was taken when he was interviewed by Radio X on June 14, 2018. more
This Amp-Splitter can be seen on Bowens board during his Lollapalooza 2020 Livestream more
https://www.thegigrig.com/aby-baby
TheGigRig ABY Baby is a powerful yet compact ABY splitter that offers a buffered or true-bypass A output, and an isolated, phase-reversible B output. It also features our own custom designed rugged OptoKick footswitches.
If you run two amps ABY Baby gives you complete control. Please see the website link above for full product details.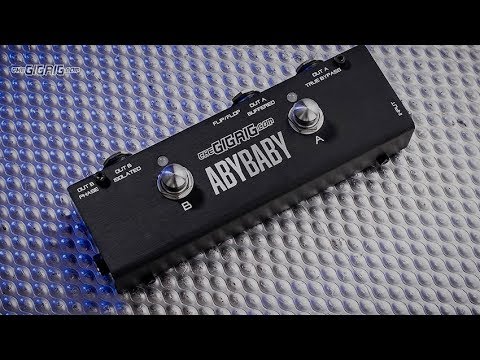 TheGigRig ABY Baby ABY Switcher – Official Video
Popular Switch Effects Pedals