Route and control your effects pedals with maximum flexibility!
The Boss LS-2 Line Selector/Power Supply makes it easy to switch settings among several effects and to route input and output sign... read more
Recommend Related Items & Pairings
This is where you can recommend to readers an alternative - or gear that goes with - Boss LS-2 Line Selector. What gear sounds similar, is less expensive, higher-end or boutique, etc.?
ADD YOUR RECOMMENDATION
Route and control your effects pedals with maximum flexibility!
The Boss LS-2 Line Selector/Power Supply makes it easy to switch settings among several effects and to route input and output signals. 2 line loops and 6 looping modes provide a wide variety of applications. Used with an AC adapter, the LS-2 can supply 9V DC power to several Boss compact pedals. An ideal supply and switching unit for multiple effects setups.
* Product prices and availability are updated by Equipboard every 24hrs and are subject to change. Equipboard may receive compensation for purchases made at participating retailers linked on this site. This compensation does not affect what products or prices are displayed, or the order of prices listed. Learn more here.
Versatile pedal that provides a lot of vale due to it's flexibility.
I have used this pedal as a loop selector for two dirt/distortion loops in the past, and it works flawlessly. I am currently using this to combine the stereo outputs of my Boss PS-6/ Boss RC-3 and sending the combined monaural signal to my amp or DI box. Again, works flawlessly! I have not used this to power additional pedals yet. Great value here.
For guitar it is used for switching instruments and for bass it is used to mix in different effect loops with the clean signal.
Does what it needs to do, and very well
The LS-2 has a lot of settings for various loops and amp sends. It is very versatile because of this, and allows for quick switches between pedals. I use it to switch between a distortion and an overdrive and it works great for that purpose
Analog looper pedal, row selector.. A Swiss knife pedal.. I usually use in A-B-Bypass setting to change loop overdrive + Delay to Fuzz / Wah.
Two knobs allow you to manage the volume of a particular loop or a particular line, convenient, people use it to mix the volumes of tackiness effects used simultaneous A and B which can give very nice rendering sound.
Great pedal
Mixing my clean and distorted bass sound like a BOSS :)
I like the old reddish version of this pedal better... I think its an LS-1? They added a bunch of features to this version but the buffer doesn't sound good anymore.
Great piece of kit
I use mine as a true bypass on/off switch and booster for a kaoss pad, haven't tried the power supply option yet
very flexible looper
this is a real swiss army knife of a pedal. Can handle a multitude of switching and looping options. Great buy
3y
over 3 years ago
edited over 1 year ago
Works like a Swiss Army Knife
This pedal is everything that you need to make some routing for signals and wet-dry stereo. I've been using it also to have my dry amp, then I add the effects with a nice blend. My most used config is A+B Mix - Bypass, so I put the Delay on A, the modulators on B and I run them on parallel, also I keep my dry signal for a big three-dimensional sound.
From Gear Setup:
For the above instance, if you don't run modulations (like me), you can use a pedal patch and connect it in the same channel (A or B, in A+B Mix>Bypass mode). It brings a solid sound in the dry signal also to evade inverted phase issues.
Today I made some experiments, by following the sample settings included with this pedal. So, is possible to use it as a kind of FX Loops because a pedal chain or individual pedals can be attached on every channel. If the channel close the chain using the return, then that sound will be mixed in the bypass selection (depending the current mode). For example, I put the Echosystem in closed chain on B and the TS Mini on A, also as closed chain, then these sounds go mixed to the bypass signal. Actually, the three signals are mixed up, so you can listen to them very clear. Awesome pedal tha works as a mixer in a pedal. Suggestion: Bring more cable patches (shorts and larges) to experiment with your own equipment.
Next experiment: Routing stereo signals into a mono Amp.
While I still don't try stereo-mono routing, I've used the LS-2 at the end of the signal chain as a booster, in CH.A > Bypass mode, so I get the original signal and the boosted with one pedal push. It produces a nice volumen push with little gain and some compressing, a really good effect to balance the general output.
And by the way, you should definitely try parallel overdrives, this is in A+B Mix mode, and using two overdrives in the loops. You csn balance every channel output at your taste.
Right now, this white buddy returned to the box, but it is still an useful pedal. Switcher, booster, selector, signal router, all in one pedal.
Volume booster is why is on the pedalboard right now.
Using right now this pedal to A|B all my other pedals as two pedal chains.
I want to use this pedal to have a clean channel directly into the Fender Custom Deluxe Reverb, just in the sweet spot, for a nice rhythm.
Extremely Useful and Versatile pedal
I use this pedal with my Boss BF-3 and Cry Baby Mini (set in A/B mode) for 3 main reasons; 1. it helps keep the signal clean from bad buffers, the boss Bf-3 (I put it in Loop A) has a nasty tone cut in my main signal so throwing it in my loop helps keep my clean tone sparkly. 2. Pedals like the Cry Baby Mini (I put it in Loop B) may be a bit hard to switch on and off live, so using it in the LS-2 loop makes it easy to call upon it without any fuss 3. if you have two effects you love using but don't play well together like the way I use a Flanger and a Wah, its good to switch between the two without tap dancing the flanger on/off to the wah off/on, with the line selector the job is done with One switch! Plus being able to boost or cut the volume of each line allows for extra versatility, I put a bit of volume boost in loop B with my wah, so when my wah is not active in the loop I can still use Loop B as a Clean boost to push my Distortion pedals! Your results and use may vary, I recommend this pedal to musicians who are experimental with their effects and amps setups.
Parallel effects for bass & more.
There are multiple ways to use this pedal, but I use it to add fuzz to my bass tone, while leaving the low end untouched. I fuzz out 1 channel, and slowly blend it into the clean channel to get the tickle while retaining a solid low end.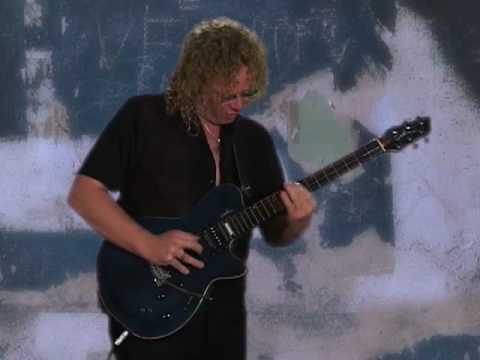 LS-2 Line Selector [Overview]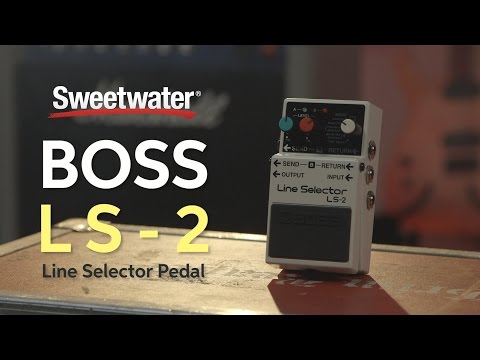 BOSS LS-2 Line Selector Pedal Review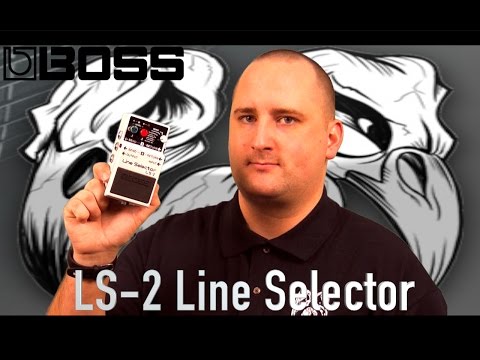 BOSS LS-2 Line Selector
Popular Switch Effects Pedals