Boss FS-5U Nonlatching Footswitch
A robust foot switch with many areas of application. Many keyboard players will use it as a sustain pedal, but since most effects pedals these days can be used more effectively when used in conjunction with an additional switch, other people - suc... read more
CHECK PRICE ON
Recommend Related Items & Pairings
This is where you can recommend to readers an alternative - or gear that goes with - Boss FS-5U Nonlatching Footswitch. What gear sounds similar, is less expensive, higher-end or boutique, etc.?
ADD YOUR RECOMMENDATION
Reviews
Trusted musician and artist reviews for Boss FS-5U Nonlatching Footswitch
4.5
Based on 6 Reviews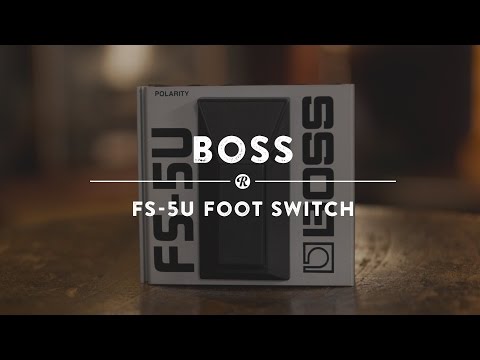 Boss FS-5U Foot Switch | Reverb Demo Video
Description
A robust foot switch with many areas of application. Many keyboard players will use it as a sustain pedal, but since most effects pedals these days can be used more effectively when used in conjunction with an additional switch, other people - such as guitarists - can also put this product to good use. Consider the tap function of various delays, where pressing the button several times can adapt the delay time to the exact tempo of the song.
Popular Switch Effects Pedals