Recommend Related Items & Pairings
This is where you can recommend to readers an alternative - or gear that goes with - Beyerdynamic M88. What gear sounds similar, is less expensive, higher-end or boutique, etc.?
ADD YOUR RECOMMENDATION
* Product prices and availability are updated by Equipboard every 24hrs and are subject to change. Equipboard may receive compensation for purchases made at participating retailers linked on this site. This compensation does not affect what products or prices are displayed, or the order of prices listed. Learn more here.
Best microphone ever made for recording guitars period.
I'm not some snob but once you try the M 88 TG it's almost impossible to go back to SM57 or other microphones. This microphone is perfect. The way it captures every minor tonal detail is unlike any microphone out there. I have tried Sennheiser MD421, vintage Shure 548 microphones, SM57 with TAB Funkenwerk T58 transformer, but none of them sound anywhere as good as this excellent microphone.
the sm57 is not a microphone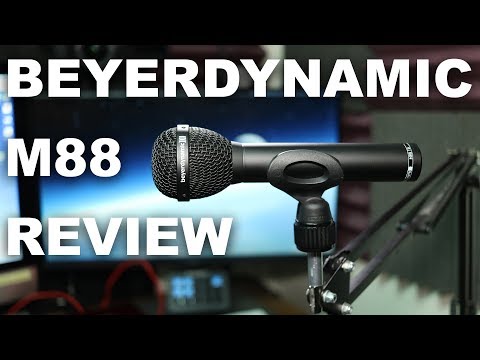 Beyerdynamic M88 TG Dynamic Mic Review / Test
Popular Dynamic Microphones