AKG D 112 MkII Professional Kick Drum Microphone
The D112 MkII professional dynamic bass drum microphone features a new integrated flexible mount while retaining all the sonic strengths that have made its predecessor the industry-standard. Over the years, the D112 has earned a well-deserved repu... read more
CHECK PRICE ON
Reviews
Trusted musician and artist reviews for AKG D 112 MkII Professional Kick Drum Microphone
4.5
Based on 5 Reviews
King of Kick.... also pretty good on bass
I work live sound and use this for every band that I get and I always get told its the best sounding kick they have heard. I'd take this over the shure beta 52a any day, it just has so much more roundedness in the bass and punch in the mids, but not clicky. It is perfect live or in the studio. I like to use it in conjunction with a 57 on the batter if i am looking for more attack, but only for a few songs here and there. It also sounds pretty darn good with bass cabs, if you have a nice cab. I'd probably take an audiotechnica ATM250 over this for bass cab but this is probably my second pick and thats in a good way.
I didn't know anyone used anything else on lvie gigs except for the odd audix kick mic for metal shows.... and in the studio I regularly used to put this on bass amps righton a speaker with a figure 8 mic 3 to 6 feet out and get great results, often ebing able to use minimal or no DI
Nice bass mic
This is good for both studio and live use. For the best result use a trigger as a gate
overrated as a kick mic, great on a loud bass amp as a close mic with a figure 8 condenser about a yard out and then phase/time aligned later.
NIce. I'll try that. Thanks for the tip
Fav. Bassdrum mic of all time.
The built in filter/eq makes life sooo easy. Place this at the opening of the bassdrum and add a oressure zone mic inside the mic and your Bassdrum will sound heavy AF.
Forget DI on Bass
Great to mic to use in bass combos or cabinets.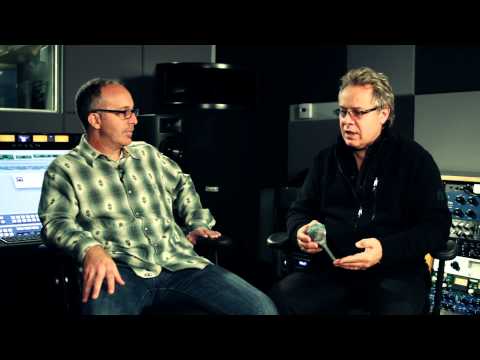 AKG D112 Microphone Review
Description
The D112 MkII professional dynamic bass drum microphone features a new integrated flexible mount while retaining all the sonic strengths that have made its predecessor the industry-standard. Over the years, the D112 has earned a well-deserved reputation as one of the best bass drum microphones ever made, for its high SPL capability, punchy EQ and bulletproof construction.
The D112 MkII can handle more than 160dB SPL without distortion. Its large diaphragm has a very low resonance frequency that delivers a solid and powerful response below 100Hz. Its authoritative low end is complemented by a narrow-band presence boost at 4kHz that punches through even dense mixes and loud stage volumes with forceful impact. One of the many reasons artists and sound engineers love the D112 MkII is that it requires no additional EQ to sound just right as soon as you bring up the fader. Further refining its performance, the D112 MkII features an integrated hum-compensation coil that keeps noise to an absolute minimum.
In addition to being an exceptional bass drum mic on stage and in the studio, the D112 MkII is an excellent choice for miking electric bass cabinets and trombones.
Features Integrated flexible mount makes it even more versatile Bass resonance volume chamber for unique, punchy sound Large diaphragm dynamic microphone delivers accurate low frequencies Integrated hum-compensation coil keeps noise to an absolute minimum Industry benchmark for bass drum microphone used on stages worldwide for over 30 years
Audio Frequency response: 20Hz to 17KhZ Max SPL: 136 dB Connectivity: XLR Pattern and type Capsule: Dynamic Pattern: Cardioid Type: Mounted Applications: Studio, stage Phantom power required: No Size and weight Width: 2.8" (70mm) Height: 4.2" (115mm) Depth: 5.6" (150mm) Weight: .63 lb. Included accessories Case: Pouch Clip: Plastic Power supply: No
Popular Dynamic Microphones