Sennheiser e 906 Supercardioid Dynamic Instrument Microphone
Microphone - Guitar, Percussion & Brass e 906 Professional super-cardioid, dynamic instrument mic. Versatile to handle drums, percussion, and guitar amplifiers. Switchable presence filter to tailor its sonic characteristics to different requirem... read more
CHECK PRICE ON
Reviews
Trusted musician and artist reviews for Sennheiser e 906 Supercardioid Dynamic Instrument Microphone
4.5
Based on 8 Reviews
Great Mic
Used in conjuction with four other microphones to record an Orange OR120 for my band's debut album
the add-on to the SM57
I prefer the SM57 for guitar micing but to add more depth and bite to the signal the E906 is the best choice to my ear as a 2nd mic. It has got more focus on the high mids and gives high gain signals a really modern sounding response. Combined with the SM57 it's enables a good balance between the frequencies.
Great Sound. Easy Setup!
Very affordable, great sound and easy to setup. I use this one with with my Mesa Boogie combo at home and with an AC30 when I play live. It's like the new SM57 for guitar amps.
I think this mic is the best on the market for instrument mics
this thing is awesome, bought one through a friend. i use it for my acoustic live sometimes. sounds awesome infront of my bruno. sounds good even for vocals haha. did that once at a party. and this mic is even awesome in the studio. i love it.
Best amp mics I've used
Brings out speaker characteristics you didn't know where there. Tried it on bass cab paired with a beta 52, blew my mind.
9/10
Although it has more of a percussive vibe to it, I use this to mic guitar amps. Nuff said.
The King of Guitar Tone
This is and always has been the only Microphone that I hang off my Amp. The most beautiful and versatile frequency capture. All warm and full bodied.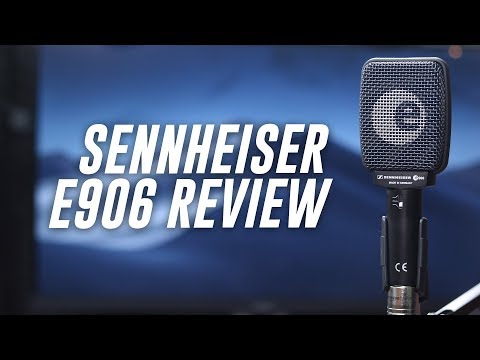 Sennheiser e906 Supercardioid Mic Review / Test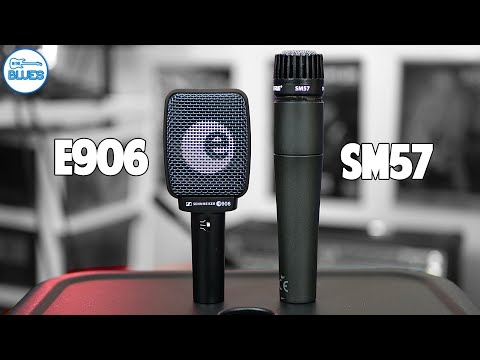 Shure SM57 vs Sennheiser e906 - Two LEGENDARY Guitar Amp Mics Compared!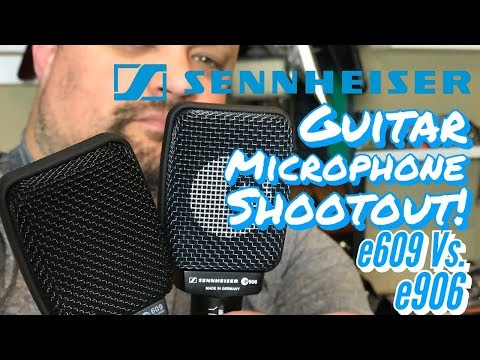 Sennheiser Guitar Microphone Shootout! | e609 Vs. e906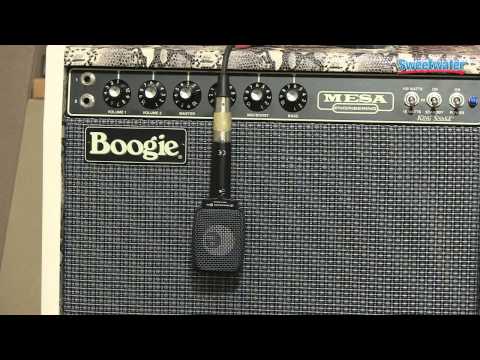 Sennheiser e906 Dynamic Microphone Overview - Sweetwater Sound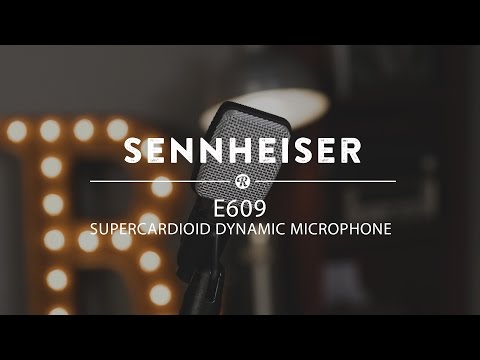 Sennheiser e609 Supercardioid Dynamic Microphone | Reverb Demo Video
Description
Microphone - Guitar, Percussion & Brass e 906 Professional super-cardioid, dynamic instrument mic. Versatile to handle drums, percussion, and guitar amplifiers. Switchable presence filter to tailor its sonic characteristics to different requirements.
Popular Dynamic Microphones