A plethora of tone-shaping options in one convenient proccessor.
POD HD Pro X gives you more power than ever to define your sound. It's the ultimate tone palette, whether you want to re-create classics or go somewhere new. And thanks to HD tech... read more
CHECK PRICE ON
I use this thing just about everyday and it's amazing!
I have racked this amp modeler with a Matrix GT800FX to get a phenomenal live sound. In the emerging Philadelphia live music scene, I get approached after every gig by at least one person that says "DUDE!, your tone is awesome!". I initially downloaded a ton of great tones from the line6.com's custom tone section of their website. People have willingly given away amazing tones for any style of music that they have worked long and hard on. You still need to tweak them a bit and that is a hobby on it's own, but I am overall obsessed with this thing.
I bought a 20ft USB cable that reaches to my computer from anywhere in the room so I can work on tones through the POD software. Recording direct has been extremely easy and I can save libraries of different tones to my computer for this device. Unless someone drops off a free Axe Fx at my house, I can't see myself moving on from this any time soon.
Only negative thing is the constant updates from Line6 if you are connected to the internet. You will be eager to start recording but have to spend a good bit of time cooperating with the update process which can be challenging sometimes.
ps- You can also rig this up to any cabinet head which I had to do for a while until I got the "Matrix" power amp. I once ran this POD through my band mates Marshall DSL100 tube head before and it sounded INSANE.
great review,,,, is our music scene in Philly still emerging? because it was supposed to be emerging back when my band was on MMR 10 years ago LOL
We just lost Dobbs on South St., but we gained The Fillmore. Local scene is always a tough road but we have had great experiences throughout 2015 despite the critics. The city has been good to us so we want to be appreciative and supportive however we can.
about 6 years ago
edited about 6 years ago
Fantastic rack modeler - well worth the money and more.
This is where I get the majority of my guitar and vocal tones. Though I tend to do most timed delays in my DAW, this allows me to get all the amplifier and guitar tones I would ever need in both live and studio applications.
I honestly just wish it had more variety in the way of bass amp impulses/models.
Super affordable alternative to the Fractal Axe FXs
When wanting to build my first rack system, getting a Fractal Ace FX was the obvious choice. But the price point was too high & also more importantly for me I could not deal with the size of its accompanying foot controller. Getting a third-party controller for the AxeFX wouldn't appeal to me either. So after some extensive research, I was convinced that thw PODHDPROX was the answer for me & it doesn't hurt that the price is super affordable for what it offers. Decent footprint for the controller too! Great buy.
what do you think of the fender, marshall and high gain amp models? I am always tempted to incporporate one of these with a matrix amp and a 4x12 with my ac30s toadd some different textures to my sound that I could switch around with a foot controller, but the old PODs were so lame that I am always terrified to invest... plus I am worries the thing will sound okay on tis own but completely weak against a raging cathode biased tube amp....
6 months ago
edited 2 months ago
Not luxury, but perfectly playable
Of course it doesn't have the amazing tube modelling of a Fractal or a Kemper, but it'll get you by. The effects are great for starters-- especially the delay and reverb sections. The mods sound just like my actual MXR and BOSS pedals too.
As for the amp section, it's not the best, but it sounds even better when paired with a tube power amp and a real cabinet with let's say Celestions rather than direct. I play small to medium venues and the sounds translate to each place without hazard. The crowd could give a shit that it's not an epic 70s tube head either. When you're shredding away at 120db or so combined with yelling crowd and natural venue reverb, it's not easy to pickup on the dynamics of distortion blasting right in your face.
It gets the job done well and its staying in the rack as I don't have thousands for a modeler that will just get tossed around by airport baggage handlers and ramp agents anyway (don't get me started, I got a big payout from Thai Airways). It takes some tweaking and a fairly good ear if you have the patience, but it will get you there!
OK for the average joe.
I've had the POD HD Pro X for about 1,5 years at the time of writing this review, so I've had plenty of time to evaluate all of its features. It's really good for the average guitarist who wants to practise at home. For recording, you can get a good tone out of it if you plan on playing clean or slightly crunchy tones. The POD HD Pro X lacks in the high gain department, it's difficult to get good clear tones that aren't muddy. The low end is way too present, which can result in a headache inducing bass thump with every palm mute. This problem can be resolved if you decide to disable the built in amp sim and run your dry signal to a power amp, to then power a real cab. The extra DSP compared to the non-X devices does help if you're a fan of dual chaining your signal, you won't feel limited any time soon. The plenty of amp sims give you a very nice indication of what gear you may want to get the 'real' version of. There for, I think the POD HD Pro X is definitely a good purchase for those who want a good, above average tone for a very competitive price.
A swiss army knife
Great sound quality, easy interface and dependability
Line 6 POD HD PRO X
Great for what it is, and for the price. Love running this through my studio Monitors. Sounds so full.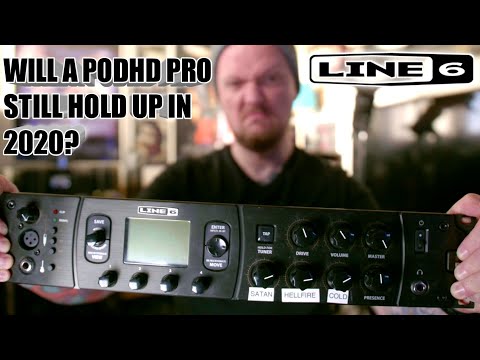 Axe fx 3 vs PODHD pro. Are Line 6 POD's still worth it?
Review Demo - Line 6 POD HD Pro X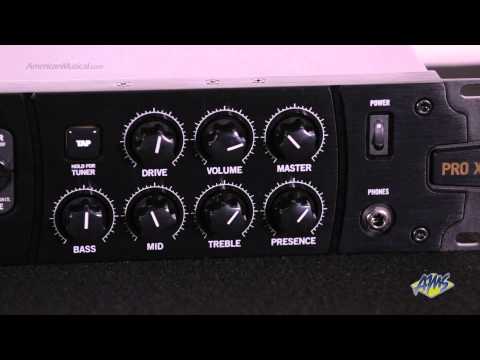 Line 6 POD HD Pro X Rackmount Guitar Effects Processor - Line 6 Pod HD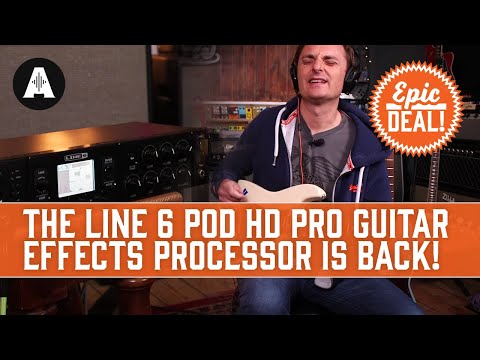 OMG - A Digital Guitar FX Unit That The Captain Quite Likes!!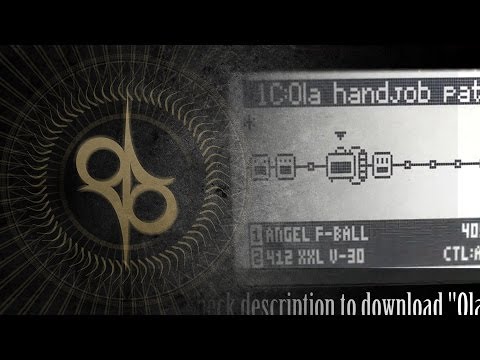 Line 6 Pod HD Pro - Metal
Description
A plethora of tone-shaping options in one convenient proccessor.
POD HD Pro X gives you more power than ever to define your sound. It's the ultimate tone palette, whether you want to re-create classics or go somewhere new. And thanks to HD technology, POD HD Pro X provides the depth, character and touch nuance to inspire your creativity. So if you're thinking of adding a rackmountable multi-effects processor to your studio, check out POD HD Pro X.
World-Class HD Amps
From vintage classics to modern powerhouses, each HD amp delivers incredible sonic depth, character and touch nuance to inspire your playing-and that's just the beginning. Customize the tone and dynamic response of each HD amp with an extensive set of deep parameters including Sag, Bias, Bias Excursion, Hum and more.
100+ Studio and Stomp Effects
POD HD Pro X gives you over 100 studio and boutique stomp effects, so you can take your sound in any direction. Emulate classic signal chains with distortions, delays, mods, filters, reverbs and more, or discover entirely new sounds by mixing and matching up to eight simultaneous effects. For hands-free control over preset switching, effects, volume and looper functions, simply connect a Line 6 FBV Shortboard MkII foot controller to your POD HD Pro X.
More Processing Power, More Creativity
With unparalleled flexibility and more processing power than anything in its class, POD HD Pro X is built for tone creation. To start, it features dynamic DSP, so you have the freedom to stack the effects you want wherever you want them. And compared to its predecessor, POD HD Pro X lets you add even more effects to your signal chain. You can also mix and match HD amps, cabinets, mics and effects in virtually endless combinations. With 512 presets, you've got plenty of options for recalling your tones.
Sculpt Sounds With Dual Signal Paths
Legendary guitar tones are often created with more than one signal path. POD HD Pro X lets you create these complex, rich tones without the setup headaches of traditional dual-amp rigs. You can route your guitar through two completely independent paths-each with its own HD amp and effects chain, of course-or process two signals at once using the 1/4" guitar, 1/4" auxiliary, XLR mic, stereo line, S/PDIF or AES/EBU inputs. So whether you want to configure elaborate signal chains for more traditional stereo amp setups, or create unique soundscapes, you've picked the right tool.
Flexible I/O for Recording with Any DAW
POD HD Pro X provides all the connections you need for studio, stage and anywhere in between. You can plug in a mic to record vocals or acoustic instruments, track with your favorite HD amps, use the stereo FX loop to connect stompboxes and outboard effects, and much more. Connect to your computer via USB for studio-quality recording with your favorite DAW software-or tap into POD HD Pro X Edit, the free editor/librarian software that makes it easy to tweak and organize all your tones.
Centerpiece of Your Guitar Rig
It doesn't matter if you use a guitar amp, go straight to the PA or take advantage of a next-gen full-range guitar rig-POD HD Pro X is the ideal centerpiece for any guitar setup. It's got a full complement of I/O, so you can incorporate virtually any combination of vintage and modern equipment into your rig-and it gets even better when you use POD HD Pro X with other Line 6 gear.
Connect a James Tyler Variax Guitar and DT Amp or StageSource Speaker (all sold separately) to form a Line 6 dream rig-the only system that can instantly become virtually any rig. With a single POD HD Pro X preset change, you can recall up to 512 totally different rigs-with changes to preamp type, power amp configuration, guitar type, polyphonic alt-tuning, effects chain and more.
With StageSource L2m (sold separately), you've got a cutting-edge, full-range, flat-response guitar system that delivers consistent tone at any volume-from studio to rehearsal, to the gig.
Specifications
Extensive collection of award-winning HD amps for authentic tone and feel
100+ studio and stomp effects"use up to eight simultaneously
Selectable speaker cabinets and mics
Unparalleled flexibility to craft your tones: Dual signal paths, multiple routing options, dynamic DSP with more power for amps and effects
Stereo FX loop can be inserted anywhere in the signal chain
Comprehensive I/O includes USB 2.0, MIDI, S/PDIF, AES/EBU, balanced XLR outputs, 1/4" dry out, integrated mic preamp and more
Guitar input with variable impedance
L6 LINK connection for integrating and controlling DT-series amplifiers and StageSource-series loudspeakers
VDI connection for integrating and controlling James Tyler Variax guitars
8 set lists containing 64 presets
512 user-writable preset locations
Integrated 48-second looper
Built-in chromatic tuner
Professional-grade construction