Reviews
Trusted musician and artist reviews for Marshall JMP-1 Tube MIDI Guitar Preamp
4.5
Based on 5 Reviews
Ive wanted one of these since hearing "Mellon Collie"
My main preamp, my main voice
I use this preamp at live shows and in the studio. A very versatile preamp with all the legendary Marshall tones
I have been tempted to buy one of these for when I want channel switching ever since the 90s and always chicken out because of all the ICs involved in the circuit, its just so untubey, but people who hav them love them, so...... either those people are crazy or I should break down and get one?
awesome preamp
this thing is so versitile! Would recommend, as long as you are either running a pedal (i run the marshall jackhammer through it and LITERALLY transforms the sound into something 1000x better, i was so suprised for a cheap pedal!) or running through a tube power amp. Very cool preamp though
Legendary marshall tone in 1U rack
this would be the only choice for marshall tone maniac guitarists that don't have too much space for guitar amplifier. You will get every single marshall tone in 1U rack space, or probably closer tone...
2y
over 2 years ago
edited about 2 years ago
the only preamp I can remember owning
put an alesis 3630, 3631 or any studio VCA unit with soft knee in the loop, set for mild grab and a huge make up gain boost and you will have the preamp sound of every dirty MCIS rhythm tone short of 'to forgive'. Do more grab and less makeup gain on a clean channel and you have the clean tones sans effects. You don't even need the mesa power amp, DI it and then throw an impulse of a stock 1960B cab powered by a tube power amp on it and that's that. Not a easy to cop the ZZ top live sounds though. This was supposed to approximate every Marshall tone you could think of but it se approximation of anything but the higher gain heads like the jubilee and the 900s. Not one of my favorite pieces of kit when I had it but I miss it now that its gone because it has its own sound. These have become quite expensive as of late.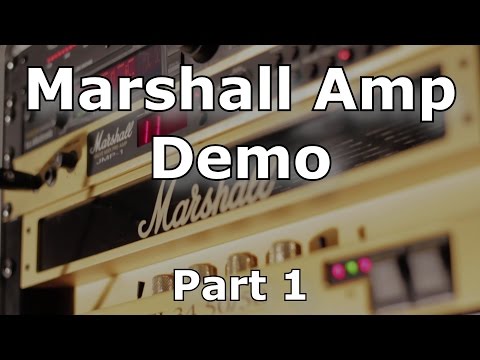 Marshall Amp Demo (JMP-1 / EL-34 50/50) - Part 1 - Clean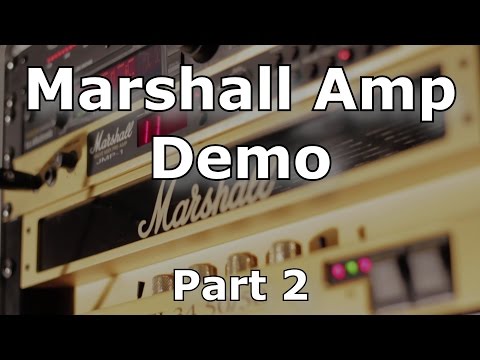 Marshall Amp Demo (JMP-1 / EL-34 50/50) - Part 2 - Overdrive