The KH 120 A studio monitor is designed for use as a near-field loudspeaker or as a rear loudspeaker in larger multi-channel systems. The KH 120 A represents the latest in acoustic and electronic s... read more
AS FEATURED IN
Recommend Related Items & Pairings
This is where you can recommend to readers an alternative - or gear that goes with - Neumann KH 120 Active Studio Monitor. What gear sounds similar, is less expensive, higher-end or boutique, etc.?
ADD YOUR RECOMMENDATION
The KH 120 A studio monitor is designed for use as a near-field loudspeaker or as a rear loudspeaker in larger multi-channel systems. The KH 120 A represents the latest in acoustic and electronic simulation and measurement technologies to ensure the most accurate sound reproduction possible. It has a Mathematically Modeled Dispersion waveguide (MMD (TM), flexible acoustical controls, analog class-AB amplifiers, a large headroom analog input and an extensive mounting hardware range. All of this provides the user with the maximum versatility over a wide variety of acoustic conditions, source equipment, and physical locations.
Size:Near-field
System type:Active
Configuration: 2-way
Drivers
Low-frequency driver: 5.25"
Mid-frequency driver: Not applicable
High-frequency driver: 1"
Full-range driver:Not applicable
Driver type:Magnetically shielded
Sound
Frequency response: 52Hz – 21kHz
Max peak SPL:111dB
Amplifier class: AB
Output power: 50W
Onboard Features
Input connectors:XLR
Standby mode:Info not available
Acoustic space control:Yes
Power indicator:Yes
Other
Width: 7"
Height: 11"
Depth: 8"
Weight: 14.1 lb.
* Product prices and availability are updated by Equipboard every 24hrs and are subject to change. Equipboard may receive compensation for purchases made at participating retailers linked on this site. This compensation does not affect what products or prices are displayed, or the order of prices listed. Learn more here.
Reviews
Trusted musician and artist reviews for Neumann KH 120 Active Studio Monitor
5.0
Based on 6 Reviews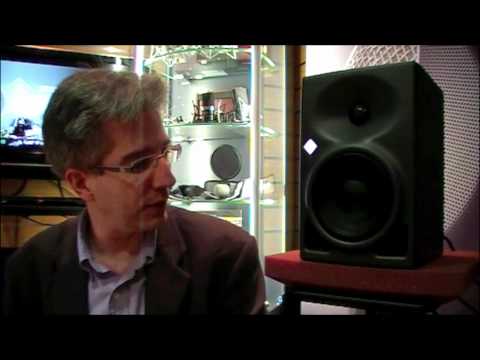 Neumann KH 120 Active Studio Monitor Introduction - Part One
Neumann KH120A vs Genelec M030 Adam A7X Studio Monitor Review Comparison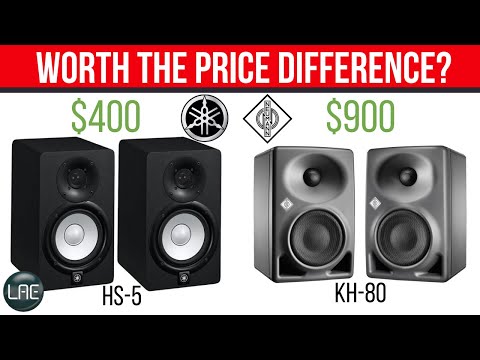 Neumann KH-80 vs Yamaha HS-5 Studio Monitor Review Shootout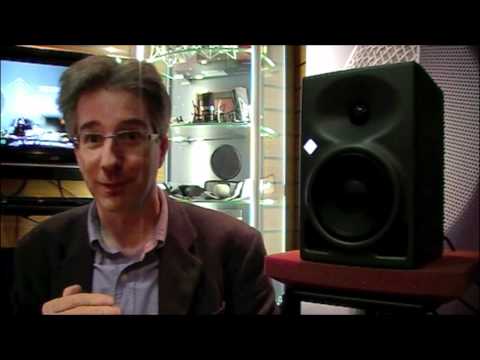 Neumann KH 120 Active Studio Monitor Introduction - Part Two
Neumann KH310 KH120 Studio Monitor Review Comparison and Demonstration
Popular Active & Passive Monitors