Low profile active studio monitors.
The Avantone MixCubes are shielded, full-range mini reference monitors. Their design is inspired by the legacy of the 5C Sound Cubes used in virtually all-major studios for the last 25 years.
**Applica... read more
Recommend Related Items & Pairings
This is where you can recommend to readers an alternative - or gear that goes with - Avantone Active MixCube Powered Full-Range Mini Reference Monitors. What gear sounds similar, is less expensive, higher-end or boutique, etc.?
ADD YOUR RECOMMENDATION
* Product prices and availability are updated by Equipboard every 24hrs and are subject to change. Equipboard may receive compensation for purchases made at participating retailers linked on this site. This compensation does not affect what products or prices are displayed, or the order of prices listed. Learn more here.
Reviews
Trusted musician and artist reviews for Avantone Active MixCube Powered Full-Range Mini Reference Monitors
4.5
Based on 17 Reviews
I've taken bigger shits.
Terrible. I got them and returned them. Yes, I burned them in. Yes, I tried it in only mono. Yes, with only one speaker.
They just sounded..... blurry all the time. Good tracks sounded blurry, shit tracks sounded blurry.
Keep in mind, these were the active versions. It's possible the little teeny amps they stuff into these fuckers simply can't be good enough quality.
Oh well.
Compared to Auratone 5c (revision) with a cheap amp, they don't even come close.
yeah, the active ones are worthless, the amps compress... however they're supposed to sound bad
O i know. But the thing is, when something is good, it should give signs.
With the auratone with a cheap ass amp (alesis ra100) it sounds alot better while being revealing wither I'm working towards the good or the bad.
With the avantones.... I couldn't hear small eq changes. And if I did, there is ALOT more resonance when sweeping ranges than with auratone, which is dry as hell.
Could be the amps though like you said.
Love this mono monitor
Absolute must for getting clean mixes. Have the audio routed through our mixer so its super easy to check the mix with the Aux send. This monitor will make sure your songs sound great on any mono device like iPhones, iPads and more.
not very linear but a great helper
the title says it all, they also have stronger mids then the typical speakers in the car or in small stereos ... but it is a great helper in the studio
Sound just as awful as they should
I have one for mono reference monitoring and it's sounds just as awful as it should! It has full (limited) bandwidth, no crossover filters, no bass-port extension, so no unwanted artifacts or distractions. They will not flatter your mixes or make them sound any better as they are but they will give you a very good idea how (unfortunately) the average person will perceive you music through iphone, laptops, TV, shopping malls or in elevators. Do not expect them to serve as your main nearfield monitors but use them as a reference monitor. For this purpose, one should even be enough, but everyone who takes his mixes serious should have one.
Crispy!
For speakers that are supposed to sound bad enough so you can make your music sound good on anything. These things are some of the most beautiful sounding speakers I have listened to music through. They are very revealing, letting you hear your music differently. To check your mix you really only need one of these in mono!
Small investment well worth it.
Every time when track is done I ran a track to check it out on those little ones and i can pick up frequencies that I was unable to hear on any other system. If you want to check how your music will sound on a laptop, phone or tablet, that's the way to go.
Excellent Reference
I read so many positive reviews about these before buying them (I have a pair). When I got to the store and listened to them, it was truly horror. They sounded really bad, actually awful. I knew the purpose of these speakers and the sales-guy insisted that I would love them but I still kicked around for about 30 minutes before convincing myself to get them, keeping focus on the reason for buying them.
Since having them, they have become one of the most important elements in my studio and while I don't always mix a track on them, every mix gets referenced on the them. The cubes really help create balance in a mix and they help to get the volume of vocals in a track just right.
Such a beauty
May be not the loudest, but a perfect testing machine
Avantone Mixcube Active Speaker
Avantone Mixcube Active Speaker (stereo pair). These boxes helps you seeing in the dark, full range speakers is a most have.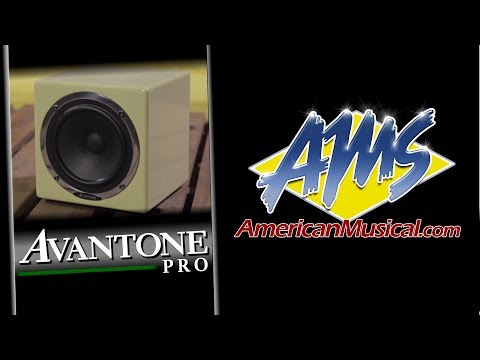 Avantone Mixcube Limited Edition Overview - Avantone Pro Active Mixcube Reference Monitors in Black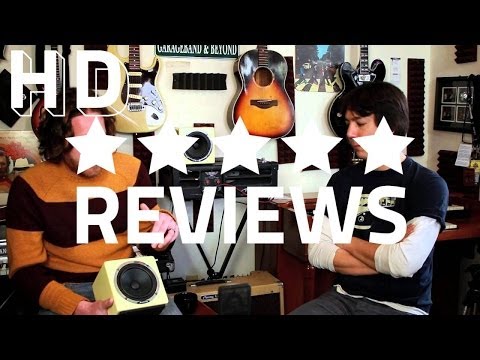 Avantone Mixcube Review - Studio Monitors - w/ Grammy winning engineer Ryan Moys
Description
Low profile active studio monitors.
The Avantone MixCubes are shielded, full-range mini reference monitors. Their design is inspired by the legacy of the 5C Sound Cubes used in virtually all-major studios for the last 25 years.
Application
Active Recording / Mixdown Monitors
Engineering Objective
The Avantone Active Mixcubes are designed to be high-resolution, full-range powered mini-reference monitors for fixed or remote locations. The secondary engineering facet was to create a timeless design that compliments a single full-range transducer.
Performance Objective
Studios primarily use 2-way & 3-way larger monitors designed to represent a wide range reference viewpoint at higher listening levels. However, in this newly developing age of High Definition Audio, there is still a need to also hear what your mix will sound like when played back over small "bass-challenged" systems such as televisions, clock radios, computers, car stereos, iPod docking stations, etc. It is important to make mixing judgments based partially on listening to reference monitors that will not impart tonal anomalies caused by crossovers or inferior full range drivers. Particular attention is always paid to the critical mid-range vocal/guitar/keyboard areas. This is where having a full-range monitor without a crossover is truly revealing. Ten months of R&D comparative listening & tweaking went into the voicing of the AVANTONE MixCubes. The result is a very smooth sounding, full range upgrade from the original 5C Sound Cubes. Listening tests reveal that the MixCubes have a smooth, more open, transparent top end response with extended bass while maintaining their basic original character.
Cabinet Design
The original 5C Sound Cubes were made of ½" particleboard covered with a glue-on wood grain contact paper. Avantone chose to use thicker, denser MDF board because of its high rigidity and inherent low-resonance characteristics. They started with a 165mm (6 1/2") sealed cube design with radiused edges, then chose an elegant Polyurethane high gloss "RETRO-CREAM" finish. The originals had either screws or on later models plastic binding posts mounted on a recessed plastic cup.
Avantone upgraded to high-end nickel plated, machined solid metal binding posts (Dual banana spacing) mounted on a black anodized ,milled and silk-screened aluminum terminal plate. Next they added a 7mm thick neoprene pad embedded into the base of the cabinet to serve as a skid-resistant acoustic isolator. Additionally, for creative mounting situations, Avantone recessed an industry standard 5/8"-27 mic stand mount into the base.
Driver Design
The originals were a basic 5" stamped frame design. Avantone designed a proprietary 5.25" die cast aluminum frame driver/cone assembly to exceed the performance of the originals. The mounting bezel is then polished for an elegant appearance. The paper cone, chosen for its musical character, is custom designed & crafted using the finest New Zealand pulp with mica fibers added for lighter weight & rigidity. The cloth surround is made in Japan to exacting uniform thickness tolerances. The Top Plate and T-Yoke of driver are made of Sumitomo 1008 low carbon steel enabling the highest modeled flux density in the gap. The magnets are Y- 40 GRADE (MIL-SPEC) yielding a 43oz. High Power-low distortion motor structure.
Amplifier Design
Avantone designed the amp module from the ground up to be a true professional-grade amplifier. It incorporates "overkill" concepts in component selection as well as safety. The result is a "no-compromise" amp with robust headroom characteristics that will rival the performance of much higher priced studio rack mount amps.
Balanced Input
This "combo XLR" input accepts a BALANCED male XLR plug as well as a 3-conductor BALANCED TRS ¼" or a 2 conductor UNBALANCED TS ¼" male plug. For unbalanced operation with a TS connector the minus signal is automatically grounded.
System Gain
This variable control adjusts the sensitivity of the signal that appears at the input. Rotating the control clockwise increases the sensitivity while a counter-clockwise rotation decreases sensitivity. The adjustable gain range is from -30 to +6 dB. A setting of +6 allows a full, unimpeded signal to be sent to the amplifier. The detented gain positions allow for repeatable settings between speakers for proper matching. Please Note¦ when the signal appearing at the input is too hot, the amplifier can overload causing distortion and possible damage to the speaker. If overload occurs, attenuate (decrease) the input level by turning the knob counter-clockwise a few clicks.
On/Off Switch
This illuminated switch turns the amplifier section on and off. The unit is still receiving power from the transformer however.
AC Input
This input is only to be use with the proprietary AVANTONE Power Supply. Tighten the cable/connector securely for reliable operation. Note: There is a switch on the power supply for selecting the proper AC/MAINS operating voltage for your location.
Ground Lift Switch
By engaging this switch the pin 1 shield is lifted at the input jack. This can be used to aid in ground loop control of the incoming analog line signal.
Placement
When positioning the Avantone Active MixCubes on stands or console bridges it is best to keep them at ear level and slightly angled in towards the engineer. Since they are shielded it is ok to place them near a CRT video monitor or TV without causing any problems. The bottom mic stand mounts will also allow you creative positioning options in unusual studio playback situations.
Specifications
Size:Near-field
System type:Active
Configuration:full-range
Drivers
Low-frequency driver:Not applicable
Mid-frequency driver:Not applicable
High-frequency driver: Not applicable
Full-range driver:5.25"
Driver type: Paper cone
Sound
Frequency response: 90Hz – 17kHz
Max peak SPL: 104 dB
Amplifier class: A/B
Output power: 60W
Onboard Features
Input connectors:XLR/TRS
Standby mode:No
Acoustic space control:No
Power indicator: No
Other
Width:6.5"
Height: 6.5"
Depth:6.5"
Weight: 7.5 lb.
Enclosure type:Sealed
Popular Active & Passive Monitors