Orange Amplifiers PPC Series PPC112 60W 1x12 Guitar Speaker Cabinet
The PPC112 is one of the most popular 1×12? cabinets on the market today, and with good reason. Its closed-back, 18mm birch plywood enclosure is slightly bigger than a conventional 1×12. This gives the PPC112 a greater internal volume for a fatter... read more
CHECK PRICE ON
Reviews
Trusted musician and artist reviews for Orange Amplifiers PPC Series PPC112 60W 1x12 Guitar Speaker Cabinet
5.0
Based on 8 Reviews
Solid cab
I've always been an Orange fan. For a while I was using one of these along with the Orange Rocker 30 1x12 Combo as the head. It was powerful enough to fill up venues un-miced in conjunction with the Rocker 30. I gigged with that rig for a solid 4 years before switching over to the Mesa 4x12 with the Orange Dual Dark 100 head. It has that hot, British tone and can be used for multiple genres.
I am still baffled as to why orange dicoed the Rocker 30. The clean channel was a bit dark with a Gibson for my taste, but the whole amp was solid sounding and easy to dial in. Less brutal than the rockerverbs and its cool to hear cathode biased EL34s in a modern, non-boutique design. What made you switch over to the dual dark?
Tbh, I wanted to upgrade to a stand-alone head with a 4x12. And the dual dark was unmatched in power and grit. I started playing heavier music (also bigger venues) and the dual dark caters to those tones, however it also has the versatility to get really nice clean tones. I still own both, I just gig with the Dual Dark now instead. But I do agree that the Rocker 30 is a GREAT sounding amp. I was very pleased with what I could do with it. And I still use it as a practice amp on the reg.
how many seats (hypothetical seats if its standing room only) are you playing these days that 30 to 40 watts won't cover you? I always found 50 to 100 watts thru efficient celestions was a bit much for 500 seats or less, not that it stopped me from letting the plexi I toured with rip at full tilt any time I found a sound man who would tolerate it.
Oh it's not that it couldn't handle it! It absolutely could, I just prefer a 4x12 with stand-alone head vs 2 112s stacked at this point; better bottom end and sound displacement with the slant. The tone is honestly the differentiating factor for me more-so than volume. You're usually mic-ed regardless of venue size. But we've played in fairly large venues (up to 500-1000 cap max). The good part about the dual dark is that you can set the wattage too. It's versatile in that sense, which is nice.
I like that about my current AC30 and matchless. I use the 1/2 power a lot in small venues so I can throttle the shit out of the power sections. But I know I have 15+ more watts on tap if I wanna get some serious stage volume at a big venue or if I want a bone clean tone (yeah right).
my worry was always having a good amount of stage volume to play the amp without blasting out the back of the room so that the sound guy would bitch or mute my mic channels at the mixer. And yeah, a 4x12 does help, especially a big mesa recto model or a Marshall TV cab or model 1980 like I used to favor before I gauged down a bit.
Hell yea. The 4x12 recto that I have is exactly what I was looking for. It works perfectly. And I checked out the AC30 too, that's some good shit.
The Vox AC30 and Matchless C30 helped me get over 100 watt superleads. I am getting way too old to tame those beasts... or to lug one or 2 of them with a bunch of 4x12s around w/o roadies!
The dual dark is very much a high gain Arbiter era ac30, isn't it? I wanna say its 4 cathode biased EL84/6BQ5s, solid state diode bridge rectifier for a few extra watts and more punch stapled to a 2 channel switchable preamp with more gain than a dual terror, 15 watt mode, etc? The whole terror series looks very voxy on paper. More voxy than WEM dominator/Marshall 18&20 watt type EL84 circuit....
Tank
Its an Orange cab, there's not much to more to say. This thing comes stock with a V-30 speaker and is built like a tank. Good for all tones but is amazing for classic rock.
mine is the black one
a perfect pairing for my microterror head.
Cranks
I have nothing negative to say about this cab it sounds good. Loaded with a celestion vintage.
I got sick of 4x12's
So I got a 112. I didn't think it was worth it to save up for a 212 which is apparently way better. I think 112 is just fine.
4y
about 4 years ago
edited 11 months ago
As it should be!
I use this cab with my TH30 head. Perfect for band rehearsal & recording. For gigging live (even with PA) I'd suggest PPC212 - it has more low-end and sounds less boxy than PPC112.
Great cab anyway, a must have for Orange fans.
Solid Cab
Works brilliantly alongside my Orange JRT (Jim Root Terror). Can easily gig, build like a tank and the V30's push out a killer tone.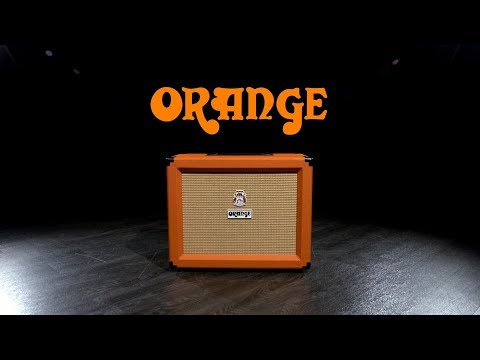 Orange PPC112 1 x 12 Closed Back Cabinet | Gear4music demo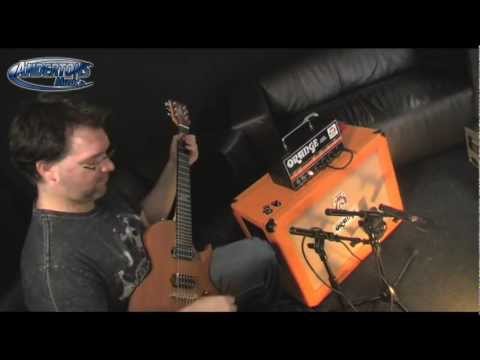 Orange Amps Dark Terror - Full Volume Demo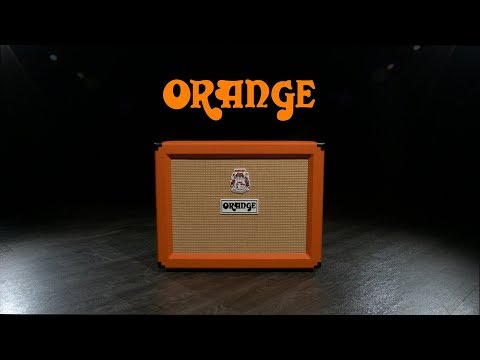 Orange PPC212OB 2 x 12 Open Back Cabinet | Gear4music demo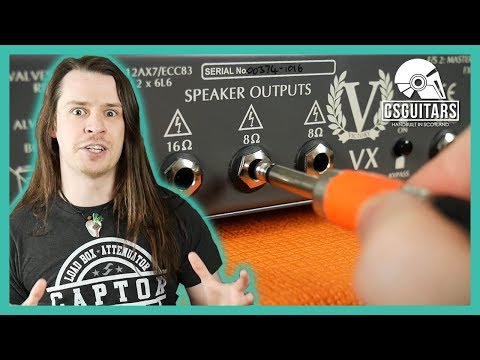 Why You MUST Connect A Speaker Cabinet To Your Amp
Description
The PPC112 is one of the most popular 1×12? cabinets on the market today, and with good reason. Its closed-back, 18mm birch plywood enclosure is slightly bigger than a conventional 1×12. This gives the PPC112 a greater internal volume for a fatter tone with excellent projection. Housing a single Celestion Vintage 30 speaker, the cabinet also features our unique skid runners on the base to acoustically couple the cabinets to the stage to improve low end responsiveness.