Vox AC30 Guitar Combo Amp
CHECK PRICE ON
AS FEATURED IN
5y
over 5 years ago
edited almost 3 years ago
Another member asked a question.
As a die-hard Vox amplifier enthusiast I feel compelled to answer d_foster14's question, "Is the Price justified?"
Yes.
Yes the price is justified for the right model from the right year. While there are a variety of AC30 variants vintage and modern that do different spins on the vox tone (and I really dig some of the variants I've played more than the amps people view as quintessential Voxes), the AC30s to have to get 'THE top-boost sound' are (in order of tastiness) the following:
1) coppertop (AKA candy panel) JMI, early 60s (I plan to be buried with mine if my son doesn't take up the guitar)
2) grey panel JMI, mid-to-late 60s (if you are looking at a coppertop with the treb and bass controls on the faceplate then its pretty much the same amp as a grey panel so save a few beans and scout out a grey panel because only crazy collectors will care about what color the control plate is... even the grey painted speakers are pretty much the same as the blue painted ones from the coppertop period (some will argue) and even the RI blue alnicos sound fab once they break in... if the tone controls were added to the back of the amp, then your coppertop will be a little different and I have a definite preference in this regard)
3) black panel AC30HW2x Korg, current production (I would not sell mine to you, you would have to trade me something better and I already have a coppertop and don't really need a grey panel)
4) candy panel AC30/6TBx Korg, 90s (this is really a tie for 3, I only give the HW2x the edge for its reliably repairable turret contruction and spiffy 'hot mode', but if a PCB doesn't worry you and you want closer accuracy to a JMI for features and voicing get a 90s RI)
5) grey panel Dallas Arbiter, 70s (no tube rectifier, but that's why Brian May likes them, can Brian May be wrong? that's its own forum topic, right there)... I recently acquired one of these but it needs some love as it appears to have been on the road continuously since it was made without being serviced at all. To its credit it still works, its just beat to shit and sounds a bit unhealthy. Defintiely a 'firmer' sound than y other 2 voxes, but a different feel than the matchless. Once I work on her I'll be able to really get a sense of what sets her apart from a JMI and a reissue.
6) grey panel Rose Morris, 80s (multiple PCB facsimile of the Arbiter version... these AC30s can sound quite good and seem to be pretty reliable)
https://equipboard.com/jimmarchi1/photos in 4th and 5th gear porn photos you can see my 2 favorite ac30s, the HW2 and the recently serviced 1962 bass model (not good for abss guitar, just a fatter voicing, it came in treble and normal until about '65.... all front panel top boost models are normal though).... you will also see a photo of the 'JMI product' logo on the control panel. if you see an affordable ac30 with this logo then snatch it up, even if its in bad shape it will be worth your while to restore it. If it has a similar logo with the word vox instead of JMI then it's a crap shoot and you could be looking at 1 of 3 or 4 newer models raging in quality. If it has a VSEL logo then its pretty much made by vox employees with leftover JMI parts and its a winner... if it has no logo under the mains switch then it could be an arbiter, rose morris etc and you'd better do more investigating.
Wow. In just a few short paragraphs, you provided a more useful guide to historic AC-30 models than I've read on entire websites. Hell of a review!
haha, I left out half my knowledge, that's the hands on buyers guide to getting the top boost tone from easily identifiable and readily available ACs
Here's an addendum to my post I will call Top Boost on a budget....
So you want the ac30 thing but you need to keep it under a grand. What is a poor guitarist to do?
1) Ceriatone Dizzy 30 - made in Malaysia, these clones of the matchless C30 amps of 90s fame are built on turrets instead of being true point-to-point, but JMI built the original voxes on turrets and terminal strips, so this isn't a bad thing. This has the matchless TB channel which is a little gainier and a little more complex due to it using a parallel triode input (Mark Samson couldn't stand wasting the second half of V1 but couldn't squeeze a 3rd channel to cop the 60s normal channel Brian May favors I guess). Channel 2 is the mighty EF86 pentode channel, a hot-rod, super-tweakable version of the original AC30/4 black panel brilliant channel. I could go on and on about how you'll never touch the TB channel, but find out for yourself! These amps are very well built, but have mediocre transformers and a weak chassis. You have to weld aluminum all over guys. However, Nik's prices reflect these downgrades and his customer service is A#1. He's a true enthusiast who will chat you up. Mine has seen a lot of gigs and sessions and I love her.
2) Orange double terror - Okay, it doesn't have the top boost active tone circuit really, but it IS very much in the ac30 camp and sounds great for the scratch. Add an open-back 2x12 with blues? You're the Queen of May! Though this is a PCB amp it is extremely well ventilated (voxes get really hot, so PCBs in this circuit are scary). Anyway, over some of the other maintenance whores in this rundown I will trust a current production orange with a good warranty any day of the week and twice on sunday.
3) AC30 custom classic 1st series - The original Custom Classics were better amps than the current ones. They were voiced a little better and the cabinets were built better. Add a pair of blue alnico speakers (or mix a blue with the stock wharfdale G12H30 clone) and you can get in the right ballpark. These seem to be built adequately well, especially for a Chinese product, but the traditional Vox lack of ventilation scares the bejeezus outta me. The bigger vents are nice, but they only make me feel better on the HW series. A PCB vox needs more air flow guys. I've seen 60s JMI AC30s burst into flames. Straight up, dude... smoke, then fire.
4) Gibson Goldtone GA30RVT 90s - these are Trace Elliots by a different name. There's an equivalent Trace model with a simple tonestack that this amp is based on (the Trace Elliot Velocet is their ac15/matchless spitfire interpretation and it sounds pretty good and the 30 watt Trace may also be a Velocet but it has a fender deluxe style tone knob like the orange terror so I'll stick to the Gibson version with the full cathode follower tone section that's closer to a top-boost circuit). The Trace made Gibbies are pretty well made, really voxy and only fall down in their oddball 12"+10" speaker cab which is a nod to the original GA20s and 30s of the 50s that had a 12" and an 8"... but those amps had little to do with a vox apart from cathode bias. Okay, they maybe had some influence on vox in later series like the 2 tones, but by then the speaker configuration had changed and.... I digress. Sorry. This amp will get you close if you put a blue in the 12" slot. I hear they made a head version, but I've never seen one. This amp is a good bet as I've never seen a broken one. Just a heads up, around the time Gibson bought Trace they also bought Orange. Many of you will not recall Gibson's attempt to revive the Orange brand in the early 90s because they rapidly switched dears to rebranding Trace amps as Gibson Goldtones, but I think the current Orange staff with their many Vox influenced offerings might containin more than a few former Trace engineers since the whole Trace line was super Voxy. So yeah, this one is a good start.
5) 90s Laney VC30 - It has too many of the wrong features, but under the hood its still basically an AC30. It sounds like Ken Bran of 60s Marshall's take on the vox thing. Once again, add the right speakers and you are getting in the right territory. These are PCB but well ventilated and I thin they were built in the UK by people who sort of care. They're from the period of the GH50L so they're not as bullet-proof as an 80s Marshall, but better than a lot of the far east dreck out there today.
6) Crate Vintage Club 30 90s - These sound REALLY AC30ish. The cabs are crappy, the PCBs are flimsy, they need more ventilation and pretty much everything is under-spec in typical St Louis Music fashion (hell, these are the folks who resurrected Ampeg by making bastardized reissues that crap out every week and putting out a ton of solid state 'SVT' amps... WHAT?! humph)... all that said, the Crate will get you there with a good pair of speakers installed (good=blue). Don't rely on this as your main gig amp unless you have 2... or 3. If you can find more than 1 that still works....
7) Bugera V22 current production - this amp was just brought to my attention by another EB member.... she appears to be a PCB based Chinese knockoff of a modern classic, Bad Cat's Hot Cat 30R. That's a good circuit! A little true top-boost, a cascaded triode hi-gain channel and a matchless power amp. I have no personal experience of this amp, but on paper it should do a pretty good vox impression with proper speakers installed. Its made in china, but so is the dual terror and the Custom Classic. If you're on a budget you're stuck with china sadly. And if you don't care about your amp having a famous British name badge (the thing ain't made in the UK, you may fool some, but not me)... well, if you don't want brand recognition, this Is probably a good bang for buck Chinese voxer.
So that's my whole jam here... hope it helps some top-boost seekers with shallow pockets.
I always wanted this amp. I will add this to my gear list someday. Nice review
I have since writing this acquired an Arbiter with the 70s greenbacks and solidstate rectifier as well as having one of the 90s Marshall PCB-build reissues fall into my lap. Next to eachother they are all really different. Even though I need to service it, I am really digging how aggressive the arbiter version is. Its much more rockin than any other version of the ac30. Really good.
what a great review you like this allot man
@kira what? did you buy a vox
Hey Jim, did you ever get that grey panel Arbiter serviced? I'd be curious to know what your conclusion on that one was.
@nikfarr I serviced it myself (it just needed filter caps and a few joints reflowed where they looked dodgey like on the tube sockets) and decided to sell it recently for a profit. I liked it a lot but I don't like PCB amps (purely service reasons) andmine was a PCB arbiter, not an early terminal strip one... also, it was pretty fucking loud. It could hang with a 50 watt amrshall combo, loudest ac30 I've ever played. It sounded great though, a little more harsh than my other ones but also very mean when cranked up, very much like a 50 watt plexi actually and close to that volume... if you wanna see sme legit gear porn I added some pics of my '62 ac30 to my gear porn section a little while ago. That girl just went through a round of servicing and was fitted with some broken in reissue celestions for safe gigging and is kicking ass.
@jimmarchi1 That is wild, man. I'd love to try one of those, even though it doesn't sound like exactly my cup of tea. Thanks for reporting back on that :-)
@nikfarr, for real, go check out my gear porn for pics of the crème de la crème of ac30s, agreed by most who ehar it to be particularly good sounding even as this era goes
Classic, loud, tasty, smooth
The Vox AC30 is a classic, versatile amp that pairs well with pedals and applicable to a wide range of musical genres. Investing in a tube amp of this caliber has elevated my interest in music while making me sound more professional. I use this amp for guitar playing ranging from loud, Foo Fighters type rhythm based rock and roll, to thin lead parts like that of the Front Bottoms and other post-hardcore bands. Overall, the best amp money could buy on the market, highly recommended.
what version ac30 did you invest in? an HW2?
I've heard this is a great amp. Is the price justified though?
Yes, please see my review.
Great amp.
I have one of this Vox AC 30s. Mine is 1965 reverb head and i converted to tob boost. I have 2X12 GreenBack AC 50 Cab that the head goes to cab. In the past i sold 1969 ac top boost. So this one is my second Vox. This amps are great sounding all style amps. EL 84s make the amp very recognizable in the mix and if you have write tubes you get nice "cranked amp crunch distortion" sound out of it.
Nice. What kind of music do you play? What do you think it's best suited for?
work as a music producer in my country. Turkey. I have a band too. I also played for people at the concerts for many years. So i played modern pop to blues and almost all kind of rock music. I lived and play music several years in New York too. I can say that Vox AC 30 was mine main amp. I used Fender to Bogner Mesa Boogie to Marshall and owned them. But Vox is the real deal. What do i think its best suited for... it depends on the sound in you. If you want more headroom change the tubes use less breaking el 84s. But maybe you love less headroom again the tubes.. And Vox AC 30s are most pedal friendly amps in my opinion. Speakers are also very important. Greenbacks and alnico blues are the most cpmmon speakers. If you like more mids go for the alnicos. I prefer greenbacks for all around music.
A brilliant sounding amp
Though it is known for its brilliant jangle, it is a versatile amp that can get dancehall loud if you want it to, but sounds good too at apartment volumes, and can cover just about any style of music. Great reverb and that famous tremolo make it a really nice amp to play with and from. Not a really swell amp to move around. For one person it is borderline hernia-heavy. I loaded it in and out of my car. Once. It is not cheap but there are fine used ones out there.
A Classic
This is a great amp with nice, clean tones but gets gritty when you need it. Sounds great in combination with my Les Paul Custom. Not much to say, highly recommended. Purchased in 2015 new to replace a stolen one from 2009.
What era is your AC30 from? please add that to your review, or, if its a custom classic or a fawn handwired please look up your specific model (they are all on Equipboard) and add that to your board.
Vox Amps are my favorite sound. Super clear and super precise.
Vox AC30 Guitar Combo Amp
Vox AC30 Guitar Combo Amp is so confortable when you move on,sound is: realistic powerfull and clear at the high level of bass..,.
Best amp ever made.
I have the Vox AC30C2X amp that I purchased used from Reverb. It sounds beautiful thanks to its Celestion Blue speakers and it looks pretty too. I also got the effects loop on my amp modified from true bypass to buffered bypass by Voodoo Amps, now it works great with my pedals too.
Great British Amplification
Has one of the best overdrive tones I've ever heard. Just amazing.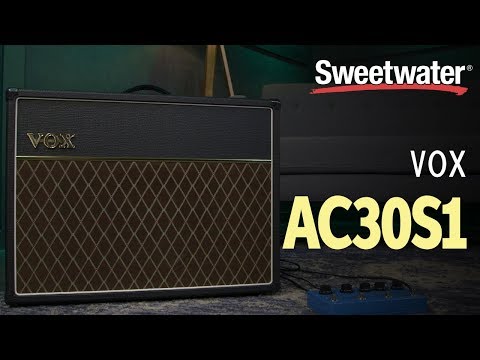 Vox AC30S1 30-watt 1x12" Tube Combo Demo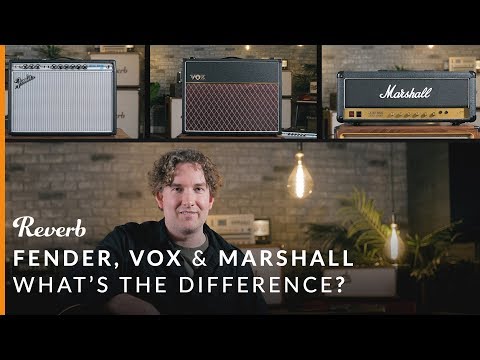 Fender vs Vox vs Marshall: What's the Difference? | Reverb Tone Report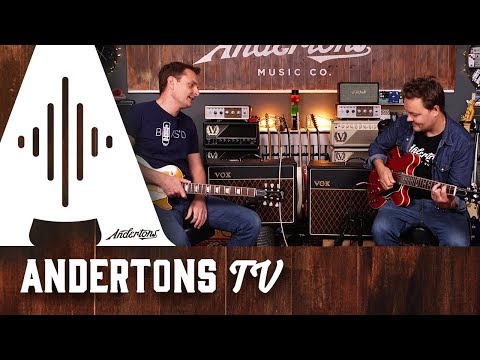 The new VOX AC30S1! - Andertons Music Co.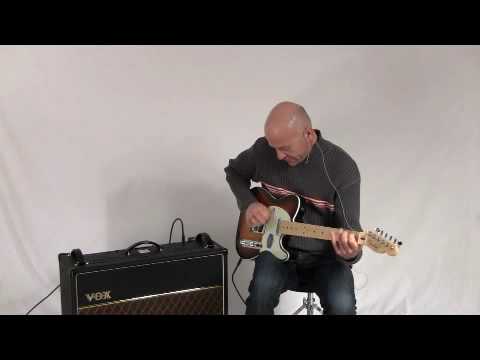 Vox AC30C2 Combo Amplifier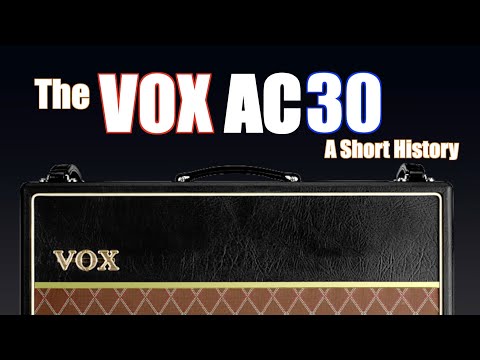 The Vox AC30: A Short History
Popular Combo Guitar Amplifiers