Active Pickups with a Hot-Rodded Vintage Feel
The EMG 57/66 active pickup set is a modern take on an old school sound. Originally rumored to be a failed attempt at creating a Dave Mustaine signature pickup, the 57/66 combo takes a classic look and feel and updates it for the modern day. Juxtaposed with the 81/85 and the 81/60, the 57/66 has much of the power but without the aggression, and cleans up even nicer. I have a brushed gold set in one of my Agiles (mahogany body, maple cap, ebony fretboard on set mahogany neck) and it shines. In Eb, I can play the raunchiest of GNR riffs to the brutality of Slayer and still nails the tones damn near close with the 57, all with the roll of a volume knob. The 66 delivers smooth solos and gets a pretty nice woman tone. When clean, the 57 is bright and chimey, whereas the 66 is, again, smooth and full and warm. Overall, I am very satisfied with this set and would install it on another guitar and recommend it to others look for a VERY versatile pickup set.
Amazing Pickups
I´m an EMG Pickups Artist. It´s simply amazing to have this babies. Amazing creamy tone, amazing lows and mid lows, but also a huge sustain, gain and mid high definition tones. The perfect pickup if you want to play from Heavy Metal to Rockabilly / Jazz. I really LOVE this kit.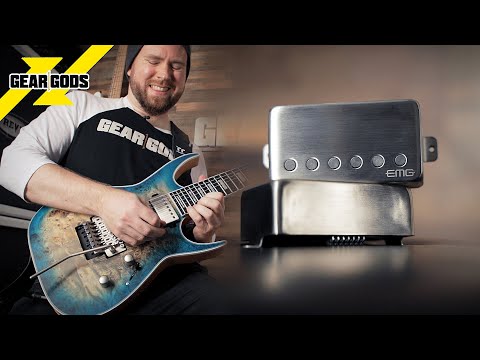 Let's Try The EMG 57/66 TW Pickup Set! | GEAR GODS