Recommend Related Items & Pairings
This is where you can recommend to readers an alternative - or gear that goes with - Seymour Duncan Invader SH-8. What gear sounds similar, is less expensive, higher-end or boutique, etc.?
ADD YOUR RECOMMENDATION
Seymour Duncan Invader SH-8
This is a great high gain pickup, very nice harmonics. Amazing Sound in general.
A must have
I have always installed invaders in my guitars. Even in the Ibanez RG series. I always wanted an American strat and now I have one with this beauty in the humbucker position. It's a killer high gain pick up for any metal head.
heavy but versatile bridge pu
I put this in a Dean ZX with a Duncan AlnicoII pro neck pu (both volume pots have a treble-bleed circuit too), and I'm convinced this is the pickup that was meant for basswood guitars. Run into a Fender hybrid amp, it beefs up the bottom on this bright guitar, and gets a nice hot-Tele bridge pu sound when split. I like this pu clean as well as dirty, but it does take some EQ twiddling for best sound. Once you do though, you'll get gnarly harmonics, killer thump and a lot more crunchy mids than I ever thought I'd like. Brighter pu's may be better for warmer/darker-sounding guitars, but for a bolt-on I think this one rules. Head-turning tone >:-)
Great pickup for metal
Have this in almost all my guitars, thats my favourite pickups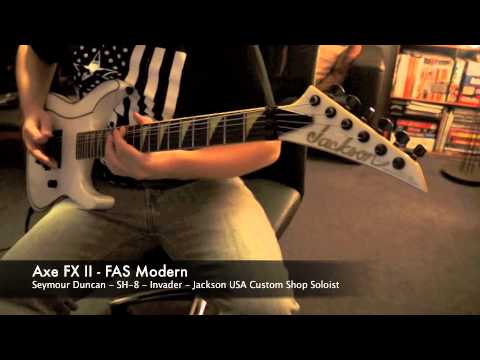 Seymour Duncan - SH-8 - Invader - SH8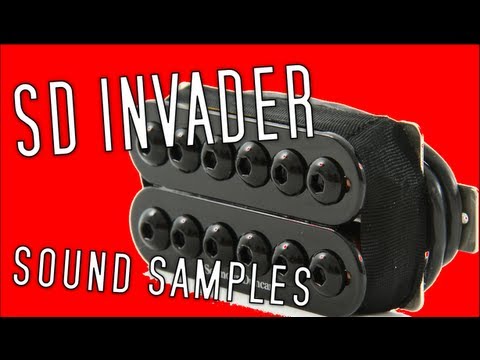 Seymour Duncan Invader: Sound Samples