Roland AIRA SYSTEM-1 Plug-Out Synthesizer
The "plug-out" synthesizer.
The SYSTEM-1 is a culmination of Roland's SYSTEM 100 and now almost mythical SYSTEM 700 synthesizers. Born in the '70s, these modular and semi-modular synthesizers are heralded to this day for their flexibility and cha... read more
CHECK PRICE ON
Reviews
Trusted musician and artist reviews for Roland AIRA SYSTEM-1 Plug-Out Synthesizer
4.5
Based on 9 Reviews
a Killing Machine
Great filters, fat sound. I use it on live set sending midi from ableton live and works like charm, never disappointed.
Great Design and Concept, Delicious full sound.
This unit brings to life all the joys of synthesis in an easy to use hands on format. The i/o capability of analog connectivity and digital USB3.0 provides extra application flexibility. Being able to sync the tempo to DAW is very helpful. Plug-Out packages will allow continued product development as well.
awesome synth
roland has really outdone themselves for the first time since years, very versatie machine with a great sound in it.
but with more pretty lights and more options, they do however have a software version of the sh-101 that you can load into the synth or use as a vst
Funkin' Function.
Allow me to start by saying that this is my first hardware synthesizer. I have only used VSTs so far, but dang...I feel like I have made a perfect first choice, especially since I'm using other Roland AIRA gear. They Key Hold function makes it simple to create a fat, harmonic drone and the arpeggio function paired with the AIRA line's thematic Scatter makes instant tweaking very accessible, because manipulating the parameters the Scatter function has control of would be nigh-impossible to do manually.
That said, I feel like I have only begun to explore the sounds that this tit bit of kit is capable of generating. Now, I am only looking more hungrily at the System-1m and delving into world modular synthesis. I'm also looking forward to the Plug-Out possibilities, though I feel like the Roland Boutique line has taken a few of them away.
Good but fiddly to use at times.
I had a lot of fun with this for a while and also liked using other synth reproductions in the plug-out mode but ultimately while I tried to buy into the whole Aira concept (bought almost all the units except the System 8 (which I probably would have loved) but never really had enough arms to take advantage of it. hehe
Versatile powerhouse
I love the amount of knobs you have to use. The price range for system-1 gives a really good bang for buck. 64 preset slots is really great, since theres a lot to tweak, you easily find new dimensions in your sound.
Reverb and Delay sound is absolutely insane, haven't so good single emulation in a while.
Big lack for the synth is no tap tempo/delay system, since I use it mostly as a stand alone, I can't really control the tempo (of delay) effectively.
PLUG-OUT!!! Hellz, yeah!
I'm looking forward to seeing what kind of plug-out synths we get for this! I would love to have my old Juno-106 in that technology.
really love this!
this has many knobs on such a small sythesizer thats what makes it so great!
Roland System 1
Very fun to tweak. Plays nice with my Aira TR 8.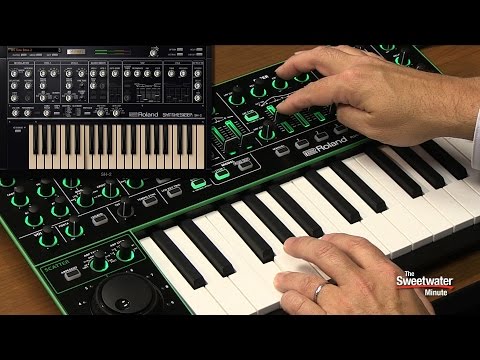 Roland System-1 Plug-out Synthesizer Overview - The Sweetwater Minute, Vol. 257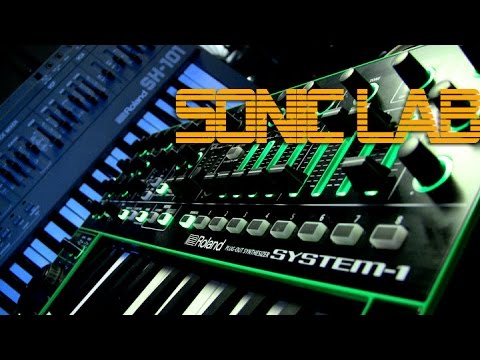 AIRA SYSTEM-1 and SH-101 Plug-Out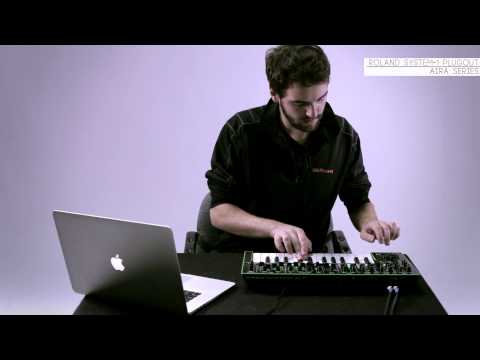 Roland AIRA System-1 Plug-Out Synthesizer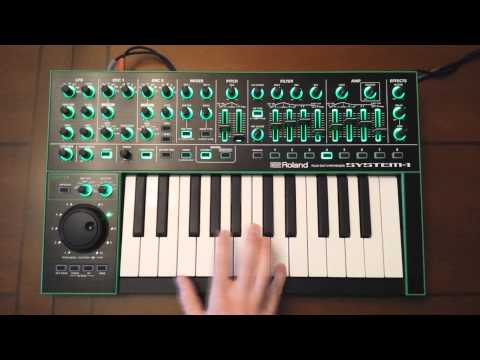 AIRA SYSTEM-1 Sound Bank Volume 1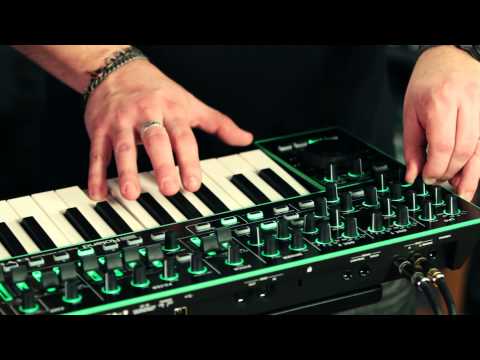 Product Spotlight - Roland AIRA SYSTEM-1 PLUG-OUT Synthesizer
Description
The "plug-out" synthesizer.
The SYSTEM-1 is a culmination of Roland's SYSTEM 100 and now almost mythical SYSTEM 700 synthesizers. Born in the '70s, these modular and semi-modular synthesizers are heralded to this day for their flexibility and character of sound. Over the years these two legendary instruments have been used by some of the most forward-thinking artists and recorded onto countless classic tracks, an iconic sound from decades ago.
Modern Vintage
Meet the SYSTEM-1, a synthesizer probably unlike any you've encountered before. Like its predecessors, the SYSTEM-1 breaks new ground with remarkable flexibility and access to a vast palette of synthesized sounds with the bold and unmistakable character associated with Roland synthesizers for nearly four decades.
At the heart of the SYSTEM-1's sound is Roland's Analog Circuit Behavior technology (ACB) which was used to carefully analyze every aspect of the original instruments analog circuits and then faithfully recreate them down to the finest details. This technology fills the SYSTEM-1 with a fusion of beautifully classic and utterly modern synthesizer tones.
There's more
The SYSTEM-1 can control and even host software recreations of classic Roland synthesizers. That's right. The SYSTEM-1 can control plug-in versions of now legendary Roland synths, and those same plugins can be hosted in the SYSTEM-1 itself - with no computer required. You can even switch between the SYSTEM-1's internal sounds and those of the hosted plug-in. Roland call this exciting wizardry "Plug-Out".
You'll be excited too once you experience the authenticity of the SH-101 softsynth, with the SYSTEM-1 providing an intuitive and fully automatic one-to-one control interface that just works. Let's be honest. Who could make a better plug-in version of a classic Roland synth than Roland? And the SH-101 is just the beginning.
The SYSTEM-1 not only sounds amazing, but it also has a totally innovative design with performance ready controls, quality construction, and a dizzying array of lights and knobs and sliders.
Specifications
Four oscillators for buckets of fat synth tones
Oscillator colors create continuous waveform changes from simple to complex
All parameters can be controlled with physical knobs and sliders with LED indicators
Advanced Arpeggiator with SCATTER
SCATTER jog dial offers 10 different phrase variations
Variety of modulation functions including ring modulation, cross modulation and oscillator sync
Filter types vary between -12dB and -24dB and include independent high pass filters
Tone knob for easy tonal balancing
Crusher knob for modern edge
Integrated Delay and Reverb effect units
Tempo syncing for LFO and Delay
Innovative thin keyboard with 25 normal sized keys that are
Comfortable to play and extremely compact
Integrates seamlessly with other AIRA series products