A bit bright, but easy to play. Problem with low E. Sounds great strumming.
Bought this Taylor about a month ago. still not sure I will keep it. Much louder or brighter than my Martin but I also like the tone. For the most part outshines my old Martin. However had problem with bass E. Buzzing. Replaced Elixir 13's with 12's and this helped a lot but it still can buzz esp on dreaded open F chord. I also don't like how the bass E sounds unfretted. (one solution, when I am picking is to hit string very lightly.) About to change to either Martin or D'Addario strings and see if that helps. Back to the positive side --for some reason my singing seems to have improved with the Taylor. Other positive --right off the bat it was v easy to play. btw this is not deluxe model. Other note --some reviewers dislike the fact it's partially composed of laminate.
Pretty good
While I'm not entirely sure what year it is...this acoustic sounds amazing. I can't wait to record with it.
2014 Taylor 214 ce
Nice acoustic. Plays better when finger picked
I love it!
I love my Taylor! It's a huge step up from my 1st guitar! The sound is a lot cleaner and brighter.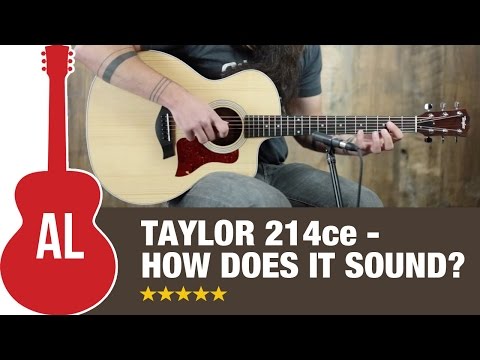 Taylor 214ce - How Does it Sound?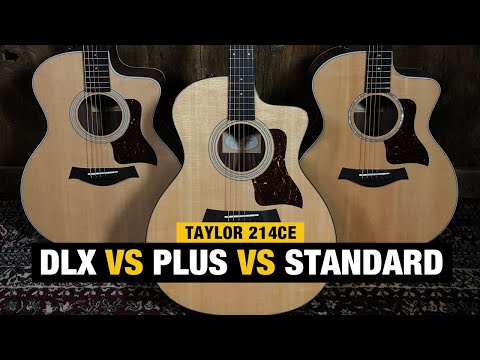 214ce vs 214ce DLX vs 214ce Plus - Taylor 214ce Guitar Comparison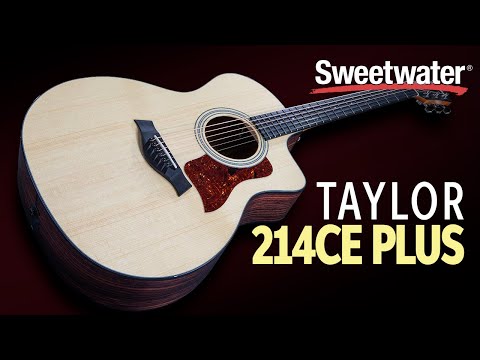 Taylor 214ce Plus Acoustic-electric Guitar Demo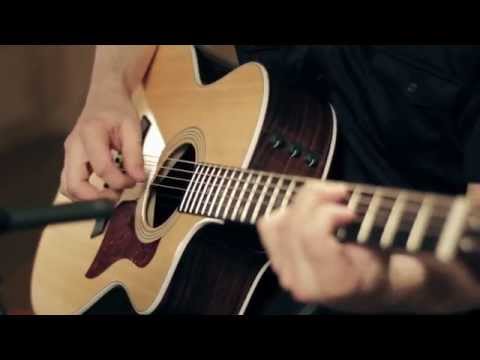 Taylor 214ce Deluxe Grand Auditorium Cutaway Acoustic Guitar Demo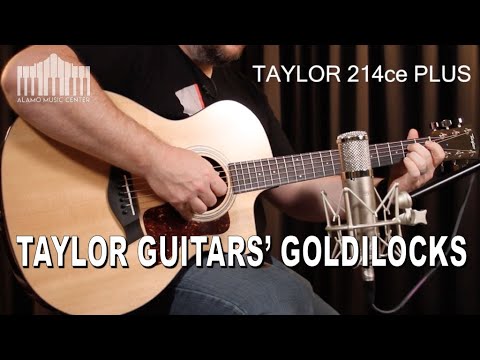 Is Taylor Guitar's New 214ce Plus the Goldilocks Guitar in the 200 series?