Taylor's Grand Auditorium body style locates the sweet spot between a big and small guitar, and the result is tremendous tonal balance and versatility. Together with rosewood and spruce, the cutaway acoustic/electric 714ce blends a well-defined mi... read more
CHECK PRICE ON
A pricey jack of all trades well worth the investment.
The 714ce is a jack of all trades, possessing a clear, balanced tone and a responsiveness to any flat picking or fingerstyle touch. The grand auditorium body hits the sonic sweet spot between too small and too big and fits comfortably against the player. Taylor's expression 2 system ensures that acoustic clarity loses nothing in translation when run through a mixing console or amplifier. I have never owned a guitar (25+ years playing ) that stays in tune better. Taylor's longstanding dedication to producing high quality instruments is exemplified in every component used, including: woods, bracing, finishes, binding and key winds.
While definitely pricey, the 714 ce is well worth the investment.
did you plagiarize another website for the bulk of the text in your review or do you just write prose like a marketing stooge? If the latter is the case, apologies.There's been a rash of plagiarized reviews on EB lately. please don't contribute to the problem moving forward. Thanks.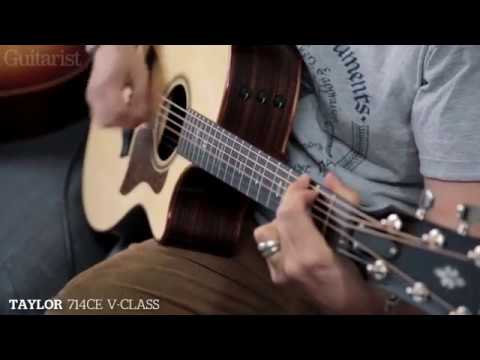 Taylor 714CE V-Class Demo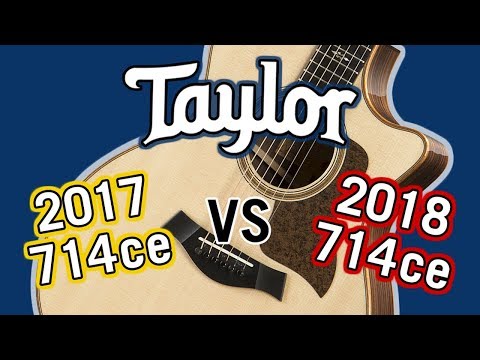 Taylor 2017 714ce vs 2018 714ce V-Class Comparison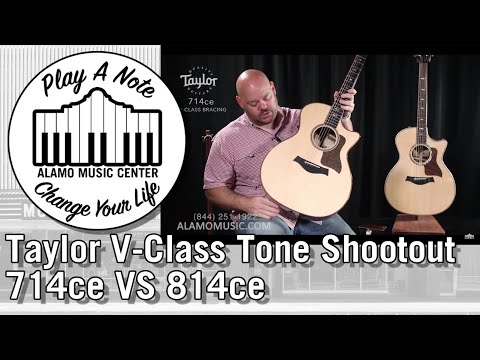 New For 2018 Taylor V-Class Acoustic Guitar Tone Shootout - 714ce VS 814ce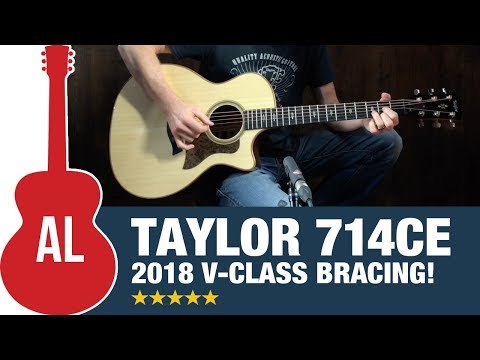 Taylor 714ce - 2018 with V-Class Bracing (featuring Marc Seal)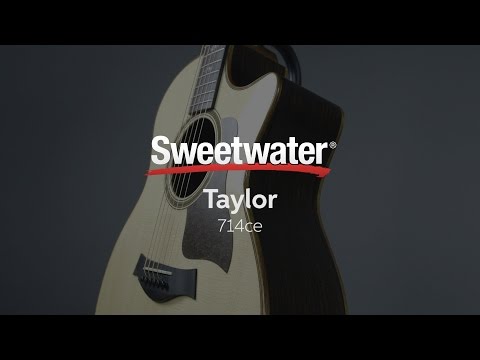 Taylor 714ce Acoustic-electric Guitar Review by Sweetwater
Description
Taylor's Grand Auditorium body style locates the sweet spot between a big and small guitar, and the result is tremendous tonal balance and versatility. Together with rosewood and spruce, the cutaway acoustic/electric 714ce blends a well-defined midrange with rosewood's throaty lows and bell-like treble clarity, making it a well-rounded option for light to medium strumming and fingerpicking. Evocative visual touches include a rich Vintage Sunburst top and neck, grained ivoroid binding and rosette, and grained ivoroid Heritage Diamond fretboard inlays.