UAD Teletronix® LA-2A Classic Leveler Collection
UAD Teletronix® LA-2A Classic Leveler Collection
Reviews
Trusted musician and artist reviews for UAD Teletronix® LA-2A Classic Leveler Collection
5.0
Based on 2 Reviews
Staggering to use!
I rely on this compressor daily when I am working with dialogue and Vox in Corporate films. It's easy to use and adjust, it really works much like the hardware equivalent for 10x less the cost. Consider it a mandatory purchase... One that you'll never regret! Highly recommended.
Plugins are getting better
Yep, that's my 2 cents. Try 'em out, see what ya think.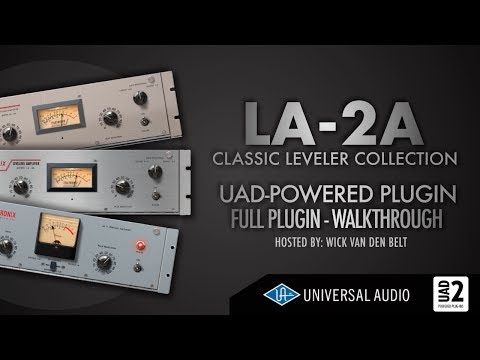 UAD - LA2A Leveler Plugin Collection explained (Full Walkthrough)
Popular Compressor Plugins